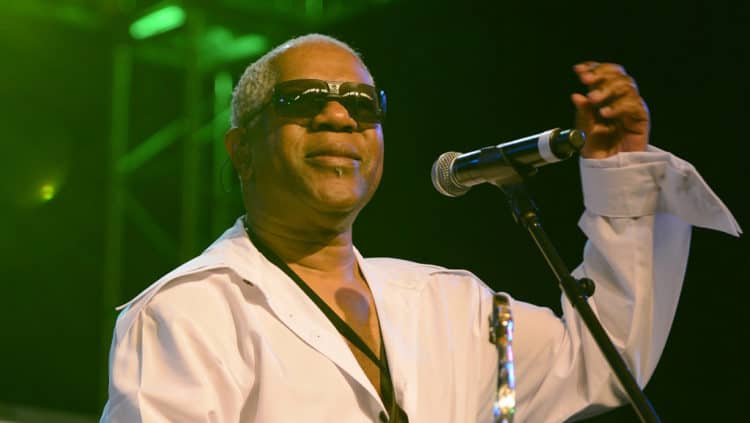 Music exists at many different levels that people don't always take into account. Many folks will find what they like, sampling along the way and seeing what hits their ear in just the right way, but many more will stick to a couple of genres and call it good. Hey, that's okay, it happens, and it's perfectly allowable. But there are so many different types of music out there that sticking to one genre is kind of like sticking to one type of movie, you tend to miss a lot of great stuff. Dennis 'Tee Tee' Thomas, the founder of Kool and The Gang, was one of those that knew what he wanted to do but ended up becoming an inspiration for many others, and a favored sound of many people that might not even care for the genre that he and his band helped to bolster over the years. Thomas recently passed in his sleep at the age of 70, which is a sad thing to hear since many still value his music and appreciate what he brought to the genre. But one thing that can be said is that what he started won't soon be forgotten.
No, he didn't start the genre, but he did help to start a band that was instrumental in getting the word out just as much as anyone, and more than some in fact. The sound of Kool and The Gang was, in their heyday, something that could move mountains as people have said in the past. A lot of people these days might not remember Thomas and his band, nor will they recall anything they've done unless they've heard it in the soundtrack of a movie or perhaps as part of a commercial that's stuck in their head. That's the nature of music though, it comes and goes with the trends, and will often come back around again and again so long as people want to keep listening.
Great songs and artists tend to last for much longer since people will hold onto them fiercely and without any thought other than they don't want something that helps to define their life to disappear. But the fun thing about music is that it doesn't so much disappear as it goes wandering, at least until it wanders far enough that it comes back in the same form or another form after being picked up by someone else. Thomas' music has done that a few times since the music of Kool and The Gang has been popping up here and there over the years as other artists have taken samples of their music to use in their own tracks. In other words, the music has traveled quite a way in the decades since the group formed and started writing hits, and it's changed just enough that the people of today can appreciate and enjoy it whenever it's heard. The band's music has been heard in a variety of different ways over the years and in quite a few projects as movies and other musicians have taken full advantage of the powerful lyrics and music that they created so long ago.
It's likely that many will look at this and figure that another unknown legend has passed away, and in its own way that's kind of saddening since the fact that Thomas reached a venerable age and helped to bring such a big change to the musical talents of many individuals through his band's music should be given a great deal of attention. It's very likely that more people are mourning his loss at this time, but it's also hopeful that they'll be celebrating as well since the man and his band definitely brought a great deal of joy to a lot of people in their time and made it possible for new acts to take note of what they'd done and what they were all about in order to fashion their own style after them in an attempt to cash in on that type of music. The going wasn't always easy for Thomas and his group since at one time they were unknowns as well and didn't have a huge name or style that was bound to get them noticed. Once they found that groove though people tended to stand up and take notice.
Kool and The Gang are actually fairly well known now since nostalgia has been a big thing in the current era, and their greatness and what they were trying to do with their music has been embraced in recent years as people have sought to bring it forward once again. It's a big hope that up until his passing that Thomas was able to enjoy this resurgence after so many years, and that he realized how much his band's music had come to mean to people. Rest in peace sir, you'll be missed.
Tell us what's wrong with this post? How could we improve it? :)
Let us improve this post!