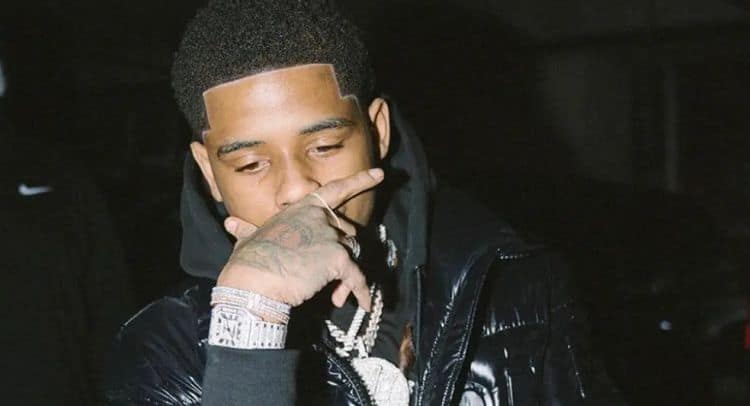 Many of the people in the rap industry choose to go by a stage name. While we aren't sure of the origins of the stage name and why people choose to use them, sometimes it just makes sense. After all, not every birth name sounds specifically rap-star-like when it's used in context. People like Pooh Shiesty, though, choose their names for personal reasons, and it works for them. When we think of Pooh, we think of a little orange bear who has a bevy of forest friends with whom he likes to share adventures – but not honey. The rapper Pooh, however, is a different game. We thought we might share some fun facts about the rapper.
1. He's Not Really Pooh
He was not born with the name Pooh. He was born with the name Lontrell Denell Williams Jr. He was born on November 8, 1999. He turned 21 in 2020, so it was a big year for him in terms of hitting the final legal mark. The next big birthday occurs when he's 25 and he can legally rent a car.
2. He's Only Been Famous for a Short While
He didn't really rise to any sort of fame until 2020. He collaborated with some very big names during the year of the pandemic, and that's where he became famous. He had a single called "Back in Blood," and it has Lil Durk on the track. He's doing well for himself with his music, and we expect to see more of him in the future.
3. He Left Memphis for a Few Years
He was born and raised in Memphis, Tennessee. However, he did take some time away from his hometown and state and move to Texas when he was 16. He and his mother decided that they would live in the area for some time, but it didn't work out for them. He had to learn to adjust to his new life, and he ultimately decided he wanted to come home to Tennessee and go back to his regularly scheduled life.
4. He Knows Who Inspires Him Most
When it comes to his mentors and those who inspire his music the most, he's got a long list of rappers who have helped shape his style. Lil Wayne is probably the most iconic in his own career, but he also derives inspiration from rappers such as Kodak Black and Chief Keef.
5. He's Got A History with the Law
He might be rising quickly in the rap game, but that doesn't mean that he's making all the right choices. He became famous in 2020, but that's also the year that he was arrested. He was arrested in late 2020 in connection with a shooting that occurred in Bay Harbor Islands. He was also accused of robbery with a weapon, battery, theft, and assault. He was released the same day that he was arrested, but he's facing some serious issues with this.
6. He Lost his Brother
March 2021 has been a tragic month for the rapper and his family. He lost his brother this month, and it's been heartbreaking. Pooh Shiesty's brother was diagnosed with brain cancer, and he recently lost his battle with cancer. The rapper paid tribute to his brother on social media following his death, and his fans and the rest of the world mourn for his heartbreaking loss.
7. Drake Paid His Respects
When his brother passed away following his battle with brain cancer, superstar Drake sent messages of condolence to the rapper. He wanted to be sure the young rapper knows that there is nothing in the world that will ever heal his pain and hurt, but that he is not the only one going through things like this. He, too, went through a tragic situation losing a friend in a similar manner, and he knows the feeling.
8. He's Lost Respect for Kodak Black
Black has been one of Shiesty's role models for so long, but the rapper recently made it clear he no longer respects his mentor after he came after another rapper for his opinion on the internet and money and making things happen. Shiesty no longer has any respect for Black, but we don't think Black seems to care too much.
9. He Stays Relatively Private
One thing that this rapper doesn't do is discuss his personal life very often. What he's up to behind the scenes and away from the press is his business, and he's not bothering anyone with personal details. This is not a bad thing, of course.
10. He's Just Getting Started
This is a young rapper who is barely in his 20s, and he's just getting his start. He's been making huge waves on the air. DJs are playing his music everywhere right now, and we have a feeling that this is just the very beginning for this young man.