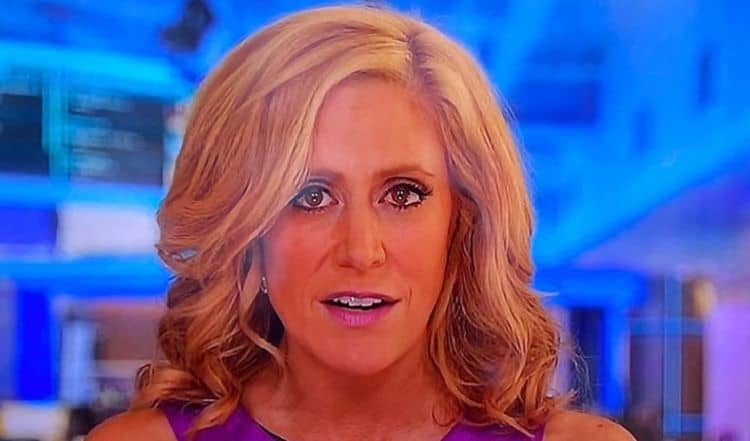 For many people, picking a career is a one and done kind of decision. But Melissa Francis is proof that it's never too late to switch things up. During the 70s, Melissa broke into the entertainment industry as a young actress, and she continued to work regularly until the 90s. In the 2010s, she decided to make a big career change whens he became an anchor for Fox Business Network. Although there may have been some people who didn't take her seriously initially, Melissa has shown everyone that she is more than capable of doing her job. Over the years, she has officially become a fixture in the journalism world. Keep reading for 10 things you didn't know about Melissa Francis.
1. She Has An Ivy League Education
Some may wonder what makes Melissa qualified to go from being an actress to a TV anchor. The truth is that she has already been interested in education and learning new things. She attended Harvard University where she graduated with a degree in economics. Ironically though, she didn't attend Harvard because of it's prestigious reputation, she chose it because it was basically as far from Hollywood as she could get.
2. She Was In Little House On The Prairie
When people hear that Melissa used to be an actor, they may think that she had a small career that only consisted of a few on screen appearances, but that's not true at all. Melissa was actually many would consider a child star. She appeared in dozens of commercials and went on to be cast as Cassandra Cooper Ingalls in the hit TV series, Little House on the Prairie.
3. She Was Emancipated From Her Mother When She Was A Teenager
Throughout her acting career, Melissa's relationship with her mother became very tense. Melissa said, "My mom had a power over me, over all of us, for a long time. I was hostage to her moods, her violence, her praise, her favor, all doled out in random doses and with confusing inconsistency, which had been designed to control me, training me to crave her attention like a starving dog." When she was 15-years-old, she made the choice to become legally emancipated from her mother.
4. She's An Author
On top of a successful career as an actress and TV anchor, Melissa is also an author. She released her first book, Diary of a Stage Mother's Daughter: A Memoir, in 2012. Her second book, Lessons from the Prairie: The Surprising Secrets to Happiness, Success, and (Sometimes Just) Survival I Learned on America's Favorite Show, in 2017.
5. She Eventually Started To Feel Awkward About Acting
After spending several years in the spotlight, Melissa's feelings towards acting began to change by the time she reached her teens. Melissa told the Huffington Post that acting eventually began to make her feel awkward, and as a result, she started getting fewer roles.
6. She Has A Condition Called Factor V Leiden
During adulthood, Melissa was diagnosed with a hereditary condition called Factor V Leiden. The condition is very rare and is "a specific gene mutation that results in thrombophilia, which is an increased tendency to form abnormal blood clots that can block blood vessels."
7. She Accused A Local Country Club Of Discriminating Against Her
In August 2018, Melissa took to Twitter with accusations that the country club she is a member of repeatedly refused to make dinner reservations for her family because they believe she is a Trump supporter. She later deleted the accusatory tweets and apologized for her behavior.
8. She Enjoys Spending Time Outdoors
Melissa may live in the big city, but that doesn't mean she doesn't know how to enjoy the beauty of nature. When Melissa gets free time, she loves to spend it being outdoors with her family. Whether going on walks, bike rides, or hanging out at the beach, Melissa always appreciates the opportunity for some fresh air.
9. She's A Wife And Mother
Melissa's professional life isn't the only place where she's found success and happiness. She is also a wife and mother who is very devoted to her family. She and her husband, Wray Thorn, met in Boston and have been married since 1997. The couple has three children together.
10. She Doesn't Believe Women Should Have To 'Lean In'
There are lots of women who feel pressure to be extremely assertive to give themselves a chance to get ahead in the working world. In 2013, Sheryl Sandberg coined the term 'lean in' to describe this kind of behavior. Melissa is a big believer that women should not have to lean in. Instead, she says, "Don't lean in. In fact, sit down and take a load off."