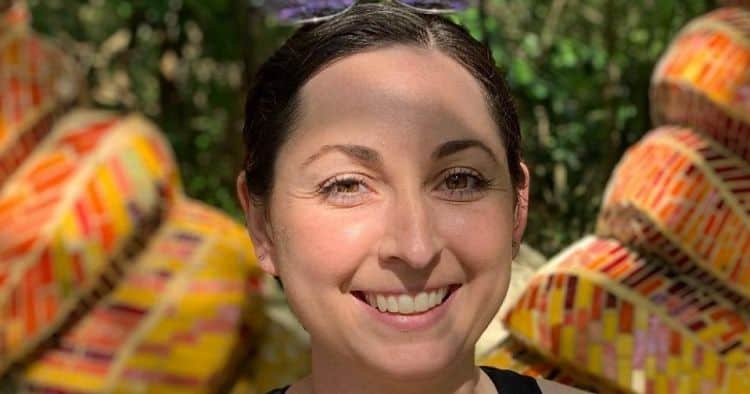 When people sign up for shows such as Married at First Sight, they do so with the expectation that they will lose a bit of privacy in their lives. There's not much we can say about that other than yes, it's true; being on a reality show means putting your life out there for the world to see. That's precisely what Olivia Cornu did when she agreed to let people she doesn't know tell her who to marry before they ever even met.
She's from a show called Married at First Sight. Essentially, professional matchmakers decide who you are compatible with, they set you up with a wedding, and you meet your new husband and/or wife at the altar. It's not exactly the way that marriage was meant to be, but it works for some. It also doesn't work for others. She's one it did not work for.
2. She's a Nurse Practitioner
There is a bit of a rumor floating around, however, that she is not going to work as a nurse any longer. She did this for many years, but it seems she did tire of the work during Pandemic times. Many nurses did. Many people in the healthcare field have left their jobs, so it would not surprise us.
3. Her Marriage Did Not Work
She married a man by the name of Brett, and things did not work out for them. They did not have a healthy marriage. They did not even have a good marriage. Their marriage was a mess, and it ended almost as quickly as it began. The world was a little shocked since the two seemed to get along really well at first, but their honeymoon did not end as well as their marriage began.
4. Her Marriage Seemed Okay
When she and Brett married, the world thought it was all right. They seemed quite happy at first, and they were quite compatible. However, things took a turn for the worse when she rated their marriage and he did not, and that was the end for them. They did give it a try, but things ultimately did not work out despite the fact that things seemed okay for a moment.
5. She Loves to Travel
She's an avid traveler, and it is something she very much enjoys. In fact, she does well for herself, and that was one of the issues she and her new husband had. They were financially incompatible. Her husband didn't make nearly as much money as she does, and he was quick to point that out often.
6. She Spent Time With Other Reality Stars
During a recent trip to Los Angeles, she took a photo with twins Jason and Brett Oppenheim from the elusive Selling Sunset cast, and she asked if anyone wants to see a crossover. We aren't sure how a Married at First Sight and Selling Sunset crossover might work, but we do have a feeling most people would watch that one.
7. She Loves Being Social
Something else she very much enjoys about life is spending time with the people who are the most important to her. She loves to spend time with her friends and her family, and she makes it her goal to spend as much time with her as possible. She's a social woman, and that's nothing she's willing to give up.
8. She is Educated
Not for one moment did we think that a registered nurse practitioner was not a woman with an education, but she went to a great school. She's a former student of Northwestern State University and the University of Cincinnati, which is where she earned her Master's Degree.
9. She Works For a Major University
When she is not busy being a reality television star and traveling the world, she's busy working. She's currently employed by Tulane University's School of Medicine. Per her LinkedIn page, she's been there since July of 2017 and is currently still listed as a nurse practitioner at the university.
10. She's Being Quiet
There are some rumors going around that she is currently dating, and we might know who she is dating. By we, we clearly mean that fans of the show might know that she is rumored to be dating former Married at First Sight star Chris. They can't talk about it right now, but they have both confirmed that they are both happy, they are both off the market, and things are going well for both. Does this mean things are going well together?