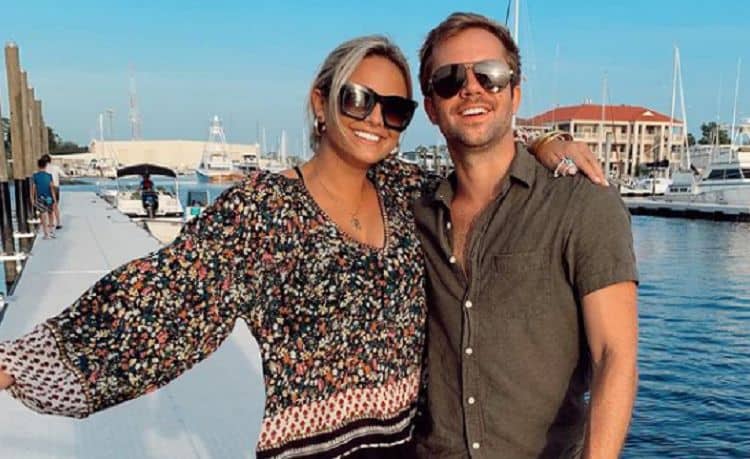 The Chrisley family is well-known across the country, and it's for good reason. They are one of the most famous families around due not only to their businesses but also because they have been part of a reality television show for a number of years now. Chrisley Knows Best has been a hit since day one, and Chase Chrisley has been one of the most beloved of the family. The son of the Chrisley patriarch has been in the spotlight for years, and one thing that he's been doing well is maintaining his relationship with girlfriend Emmy Medders. The couple went public in 2020, and fans have been looking to get to know her a bit better. Who is the love of the Chrisley son's life?
1. They Have Known One Another a Long Time
Fans have watched as Chase Chrisley has had more than a few relationships over the years, but these two have known one another for a long time. Their history is long, and their friendship was something they had first. Perhaps this is why they seem so much happier together than he has with some of his very famous exes.
2. Fans Think She is A Lot Like Julie Chrisley
Chase's mom is the main woman in his life, but fans have a feeling that he loves his girlfriend so much because she's very similar to his mother. She does share some mannerisms with the Chrisley matriarch, and some fans have gone so far as to say she even looks like Julie Chrisley. They might have some similarities, but we aren't going to speculate that he's dating his mom's look-a-like.
3. The Family Loves Her
The Chrisley family is team Emmy all the way. On the family's podcast, Todd Chrisley told the world that he enjoys having his son's girlfriend around as does the rest of the family. He called her a "good, decent, honorable, honest, all-American sweetheart and her family is just literally the salt of the Earth." If you ask us, that's a high praise coming from any father.
4. She is a Georgia Bulldog
As a Florida Gator, it's my nature to have a healthy disdain for the Dawgs, but it's a great school. Emmy Medders is a University of Georgia alum. It seems she's every bit the southern belle that everyone believes she is, coming straight from Atlanta and the heart of the south.
5. She Calls herself Bubbly
When she takes the time to describe herself to those around her, she does so as a bubbly person. She feels she has a lot to offer the world, she loves spending time with kids, and she's someone who has a lot of motivation in her work and personal life. She's someone who is just happy to be alive, and she shows that in everything she does.
6. She is a Girly Girl
Her favorite things to do include things that are typically considered very girly. She loves to have a manicure. She loves to spend time with her mom. She's a huge fan of shopping and travel. She enjoys her life, and it seems her life enjoys her right back. It has to be her positivity and her general outlook.
7. She is A Fan of Travel
If she had to pick a favorite place to travel to, she would choose the beach. It's her favorite place to be, but she also loves to travel to different places. She's a fan of the city, she has a very big love of exploring new places and new cultures, and there's a lot of world for her to still visit.
8. She's Very Religious
You don't grow up in the south and not have a deep love of church and your faith. Emmy Medders is not an exception to this rule, either. She's exceptionally spiritual, and her love of God and her faith is very important to her. She thanks God each day for her life and for allowing her have breath for another day.
9. She Believes in Family First
She is very close to her family, and she believes that family always comes first. She's exceptionally close to her father, who is the person she looks up to more than anyone. However, she also calls her mother amazing, and she has two brothers she also calls amazing. She's just happy to have a family who loves her and supports her, and she's happy to have the same feeling for them.
10. She is Very Open
Emmy Medders is not a woman who hides any part of her life from the world. She's happy to share her deep faith, her love of family, and her relationship with everyone. While we know that the most intimate and private aspects of her life will never see the light of day, she's not much for hiding anything. She prefers to share with the world.