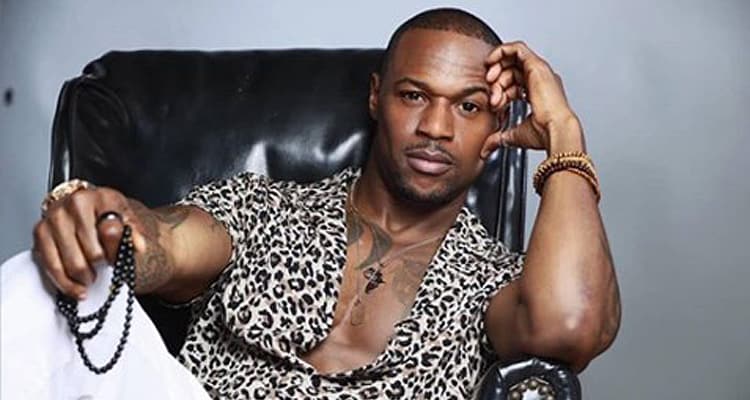 Jermaine Rivers is an actor best known for his role as "Shatter" in the Marvel comic book TV Series "The Gifted." This series was set in the X-Men Universe and featured some lesser-known characters from the comics like Blink and Thunderbird, both of whom made brief appearances in the blockbuster film X-Men Days of Future Past. Jermaine's character (Shatter) origins stemmed from the comic titled "The Morlocks" (2002), a four-book mini-series created by Geoff Johns and Shawn Martinbrough. Although Shatter was one of those lesser-known characters, his mutated appearance (black crystalline skin, shattered depression on his right temple, and damaged right eye) was not only comic accurate, but it made him stand out, and he became an instant fan favorite.
Aside from his run on "The Gifted" TV series, here are seven things you didn't know about Jermaine Rivers:
He is a published author with three books.
It's not uncommon to see actors who spent years reading scripts and bringing other people's visions to life, then decide to expand their horizons (and resumes) by drafting scripts and screenplays of their own. Before landing his first major role in "The Sacrament" (2012), Jermaine established himself in the literary world for over half a decade. His first novel titled "Nemesis-Blood Trails" was self-published in 2006. He would go on to write and publish two subsequent novels, "Dark Apprentice" (2008) and "Road to Armageddon" (2010); both novels would become part of his three-book series titled "The Nemesis Chronicles."
Jermaine is a former U.S. Army service member and combat veteran.
Over the course of his acting career, Jermaine has been primarily cast in roles as law enforcement officials or as a selfless hero like (Shatter) who made the ultimate sacrifice in order to save the lives of others. In the film industry, "Art sometimes closely imitates life." That being said, it made absolute sense when I found out that Jermaine was a former U.S. Army service member and combat veteran. He deployed to Iraq and Afghanistan and served in Operations Iraqi and Enduring Freedom. During his military career, he also served as a basic training drill sergeant at Fort Jackson, SC which basically makes him a certified badass.
He is highly skilled at doing voice impersonations.
Most actors will delve into the realm of voiceovers at some point in their careers, lending their vocal talent to voice characters for animated series and even commercials. Although Jermaine has yet to add an official voiceover credit to his growing resume, he has demonstrated a knack for the skillset. During a podcast interview for Comicon radio, he, "after being dared by the host," flawlessly mimicked the voices of Jedi Master Yoda and even Smeagol from "Lord of the Rings."
Jermaine is an Army brat and was born in Vicenza, Italy.
Military service runs deep in the Rivers family, as seen with Jermaine's father, SFC (R) Jerry B. Rivers, who is (deceased), who was also a combat veteran that served in Vietnam and Operation Desert Storm during the first Iraqi War. During his father's tour of duty on the Italian Peninsula in the early '70s, Jermaine was born on Caserma Ederle, an Army military base located in the province of Vicenza, Italy. So, basically, he's Italian.
He is bi-lingual and speaks near-fluent German.
Between Jermaine's father's tour of duty in the 1980s and his own military service, Jermaine spent a total of 13 years in Germany. During this time, he learned to read, write and speak in near-fluent German (Rhineland-falls and Bavarian) dialects. He's also a huge fan of European Football (Soccer), having played with the German-American league for several years while living in the country.
Jermaine is a huge Star Wars fan.
It's safe to assume that Jermaine is a diehard fan of the Star Wars franchise. As evidenced by the Twitter posts he made on his personal account on 4 May 2021, he stated, "May the 4th be with you". This was followed by a second post featuring him in a selfie posing next to a still (packaged) collector's item action figure of "Clone Trooper- CPT Rex" from the Star Wars Clone Wars animated series.
Fans campaigned online for Jermaine to be cast as Green Lantern John Stewart.
In the Summer of 2019, Warner Bro's went public with their plans to develop a Green Lantern Corps series for the HBO Max streaming service. When this news broke, comic fans went crazy with speculation of which Lantern they would use for the series. Well-known characters like Kilowog, Kyle Rayner, Guy Gardner, and John Stewart were being mentioned on internet sites. Jermaine was included on a shortlist of actors who fans thought would be perfect for the role of John Stewart. They cited his resemblance to the character, his physical stature, and acting chops as grounds for his inclusion in the shortlist of actors that could be cast in the role. Although John Stewart has not been officially included in Warner Bro's plan regarding The Green Lantern Corp TV series, fans still aggressively campaign for Jermaine on social media, blogs, and on popular comic book websites as well.
Jermaine is rep'd by Play Management, Avery Sisters Entertainment (ATL), Eris Talent (LA), and publicist Studio Matrix.
Watch for Jermaine's new projects coming in 2021.
Tell us what's wrong with this post? How could we improve it? :)
Let us improve this post!