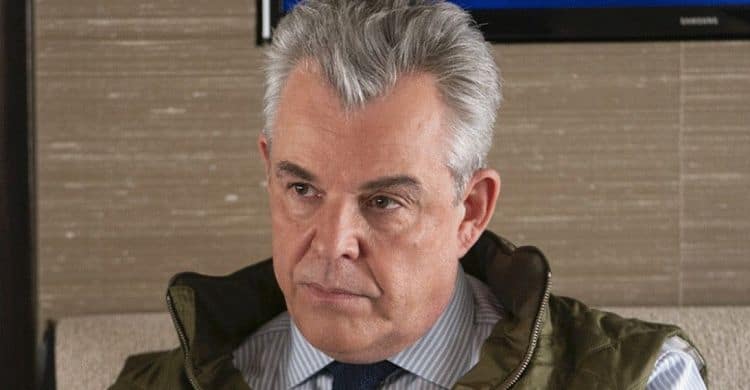 At the end of the day, Danny Huston is a man who has led a tremendous life. He's a talented actor. He's also a writer and a director. He is a man who has a famous half-sister, and he is a man whose family is quite interesting. He's been around the world a time or two, and he is well-known all over. His work is recognized by most, but he's especially famous for his roles in shows such as "Yellowstone," and "American Horror Story," among others. He's someone many are fascinated by, and it's time to share his story with those who don't know it.
1. He is the Product of an Affair
His birth was a bit of a scandal considering the fact that his famous father was directing a movie starring his famous mother at the time. They met, they engaged in an affair, and they had a son. His name is Danny Huston, and he is one member of the exceptionally talented and famous Huston family. The movie his mother and father were making that the time was – ironically – "The Bible," and his father was the directing, he was Noah, and he lent his voice to that of God himself.
2. His Family's Life was Insane
His mother is actress and writer Zoe Sallis, with whom his father engaged in an extramarital affair in the early 60s. Danny Huston was born in 1962 to Zoe Sallis and John Huston while his father was married to his fourth wife, Enrica Soma, with whom he fathered two children – famed actress Anjelica Huston and Jack Huston. Ironically, his parents stayed married and his stepmother went on to have an affair of her own as well as a baby of her own in 1964 – her name is Allegra Huston. John Huston was married to his fourth wife for 19 years until she was killed in an accident. He took on the daughter that was born outside of their marriage during their marriage as his own.
3. He was Born in Rome
While we cannot imagine that his father's wife was happy to find out her husband was having a baby with another woman, he did. Danny Huston was born in Rome on May 14, 1962, where his mother was. He lived all over the world.
4. He's Twice Divorced
While his father was a man who married regularly and was almost never unmarried despite being married so many times, Danny Huston has only been married twice. He married his first wife, Virginia Madsen, in 1989. Their marriage only lasted three years. Nine years later in 2001, he married a woman whose name was Kate Jane Evans. She is the mother of his first child, a daughter by the name of Stella. Their marriage was five years later, but they never officially divorced. His wife took her own life in 2008 while they were still in the midst of their divorce.
5. He Has a Family Home
He has a home in Berkshire where his mother lives regularly. He and his own girlfriend spend a lot of time there, too. She is an actress, and her name is Rosie Fellner. She gave birth to the couple's only child together. His second child is a little girl called Luna, and she's a toddler at the moment.
6. Telling Stories is a Family Business
If he had to pick a family business, it would be telling stories. His grandfather, Walter Huston, worked among the best of the best. He was an Academy Award winner. His father both acted and directed. His sister acts. His nephew acts. His mother acts. It is, as he says, a family business.
7. He Didn't Grow Up in Hollywood
Despite the fact that his father and his grandfather, his sister, and his mother are all famed actors, he did not grow up in Hollywood. In fact, it's not a big secret that his own father did not feel much love for Hollywood and Beverly Hills. He felt they were fake, and he chose to live elsewhere as often as possible. As a result, Danny spent a great deal of his own time in Ireland where his father was living. He was also raised in England.
8. His Father Was Very Much in His Life
There are many that might assume that his own father was not around much due to the fact that he was not married to his mother, that he had so many kids of his own, and that he was so busy with his work, but this is not the case. His father was very much present. He spent time on film sets with his father, his dad visited. They spent a great deal of time together.
9. He Grew Up Around the World's Most Famous People
His childhood was spent visiting his father on sets and spending time with him there, and that meant meeting and spending time with some of Hollywood's most famous actors. He grew up around the late icon Christopher Plummer, and around the talented Sean Connery, and so many more people who are so impressive.
10. He Loved Art
For many years, he thought he might be an artist. He was a great artist who loved to draw. He liked that drawing was highly personal and that it did not involve a single moment of asking anyone else to give their permission or their time.