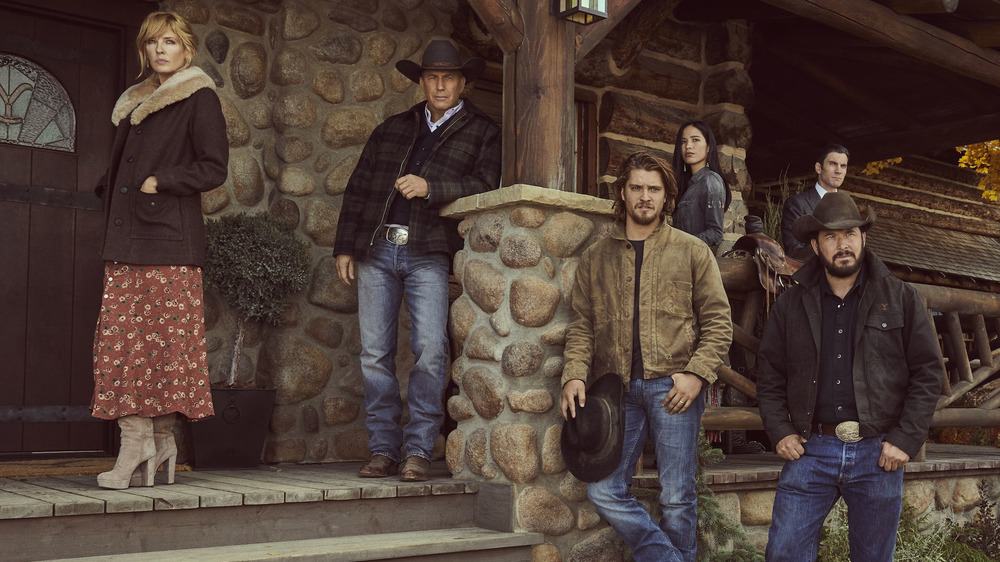 I can't be the only person that's noticed the similarities between Yellowstone and The Godfather, especially given that the roles that define the movies are easy to see in the Dutton clan. Yellowstone is what happens when the mafia is brought out west where the wilderness still holds sway in some places, as the show substitutes cowboys for the mafia, and problems get solved in pretty much the same way. John Dutton isn't too different from Vito Corleone in that he runs his family, his ranch, and his business the way he feels he needs to and doesn't like hearing anyone telling him what he needs to or should be doing. He's definitely not nearly as smooth or as even-tempered as Vito, but given that his enemies are striking at him in a much different manner his gruff nature is easier to understand. Rip is basically a combination of Sonny Corleone and Tom Hagen since he's in tight with John and is his right-hand man, as he's been for a while by the time the show starts up. Rip is the top guy that John depends on, even when it comes to demoting him in favor of his son Kayce.
Kayce is the Michael Corleone of the bunch since he wants nothing to do with the family business and has no intention of taking on any responsibility under his father until he has little to no choice but to help out his family. As the youngest son, Kayce is the strongest-willed and the one that the legacy of the Dutton ranch falls to since his older brother, Lee, would have taken over had he not been killed while reclaiming cattle from the reservation that was such a huge problem for the Dutton ranch. There's no doubt that Jamie is very much like Fredo since he's the weaker brother and is also a conniving individual that wants to help his family but is usually involved in the business because he wants something as well. Jamie is the kind of rat that could be a good person if he would balance his self-interests with what the family needs. As of now he really feels similar to Fredo since it's all about what he wants without regard to the family.
Beth Dutton is like an ultra-aggressive version of Connie, as she loves her father dearly but has so much resentment in her heart that it's hard to think that she could ever show a moment of true compassion to anyone without harboring some sort of ill will that might crop up at any moment. She's much like Connie was in the third Godfather movie, cynical and definitely broken down by the world in a number of ways. With Beth, however, the fight isn't bound to be quiet or over anytime soon, especially if she's still breathing and ready to continue the fight, which she usually is. This is the type of woman that tells others to stay away or she'll kick their stones up to their chin when it's necessary. She's actually struck Jamie a few times since there's enough bad blood between them that she lets him remember it every single time they speak. Monica Dutton, Kaycee's wife, is very much like Kay, since she doesn't want to be around the violence that surrounds the Dutton clan, nor does she want her and Kayce's son, Tate, around it.
As much as she tries to keep her son from the violence though, Monica can't help but see that they're being drawn in again and again as she comes to realize that being a part of the Dutton clan you're part of a family that takes no grief, willingly, from anyone and will fight for what is there's and will anyone that hurts or tries to hurt them or one of the people in a much worse way than the aggressors could understand. Where the Dutton family differs from the Corleone family is in their methods, but the violence that the two families bring to the table is undeniable, and at this point, it's easy to wonder if season 4 is going to see Jamie getting his comeuppance for daring to stand against the people who raised him, even if he wasn't their blood. In fact, it's fair to say that Beth might be the one to put in the work if she's pushed hard enough and if she's capable following the disastrous events of the third season.
It's fun to take note of the similarities between these two families, but it's also interesting to wonder which group is actually more violent since like the Corleone's the Dutton's do have people that work for them that are all-in and will do what needs to be done in order to protect what they've had a hand in building and preserving.
Tell us what's wrong with this post? How could we improve it? :)
Let us improve this post!