Many actors like Mandy Patinkin began their acting careers in theatre before transitioning to film and television. While several others never make their way back to theatre, Patinkin has been able to balance an active stage, film, and television career. Patinkin is an American actor and renowned singer with extensive work in musical theatre.
Born Mandel Bruce Patinkin to Jewish immigrants, in Chicago, Illinois, on November 30, 1952, Patinkin was raised in a Conservative Judaism. Although he admits to being more spiritual than religious, his Jewish beliefs and background have shaped his career life and role choices. With several TV show roles to his credit, Patinkin is mostly remembered for playing Saul Berenson in Showtime's espionage thriller series Homeland. Here are 10 things you didn't know about Homeland's Mandy Patinkin.
1. The TV Shows You Know Mandy Patinkin From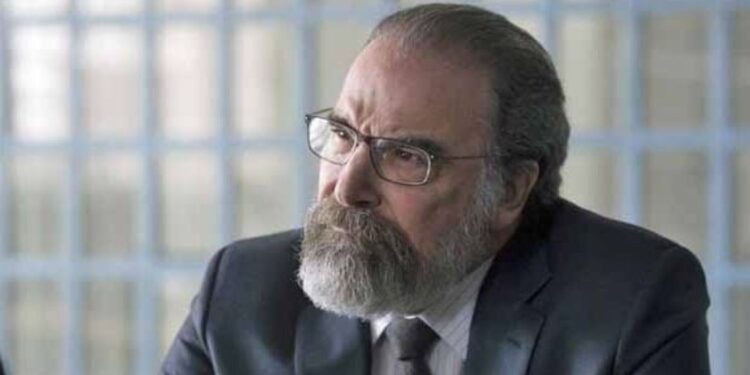 In the mid-90s, Mandy Patinkin was cast as Dr. Jeffrey Geiger in the CBS medical drama Chicago Hope. Patinkin's character was a Cardiac surgeon and a main cast in seasons 1, 2, & 6. Although the character returned in seasons 3 to 5, it was in a recurring role. Dr. Geiger resigned from the hospital at the end of season 2 after he failed to save the life of the hospital's attorney, Alan Birch, from a gunshot wound to the heart. Playing Dr. Geiger helped increase Patinkin's fame and status amongst television audiences and in Hollywood.
In 2003, Patinkin was cast as Rube Sofer in Showtime's comedy-drama Dead Like Me. The show only survived for 2 seasons, with Patinkin's character appearing in all 29 episodes. Patinkin also played Jason Gideon in 47 episodes of Criminal Minds in the shows' seasons 1 to 3, from 2005 to 2007. Homeland became Patinkin's biggest appearance on television. Patinkin received several award nominations for playing Saul Berenson, with the show winning several awards with mostly positive reviews.
2. He Was Classmates With A Famous TV Actor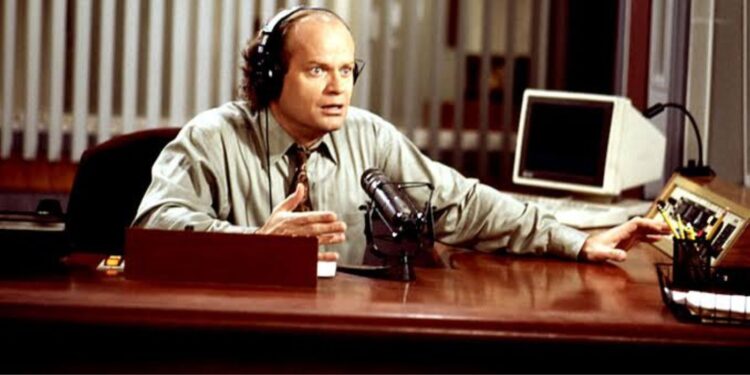 After graduating from Kenwood High School in Chicago (now known as Kenwood Academy), Mandy Patinkin attended the University of Kansas. Patinkin also enrolled at the prestigious Juilliard School in 1972. Juilliard School is popular for having alumni like Jessica Chastain, Viola Davis, Oscar Isaac, Val Kilmer, and Christopher Reeves.
While at Juilliard (Group 5, Drama Division), Patinkin was classmates with Kelsey Grammer. Patinkin and Grammer remained as close friends, with Patinkin helping Grammer land a career-boosting role as Dr. Frasier Crane on NBC's Cheers and Frasier TV series. When Patinkin heard the producers were auditioning for the role, he personally put Grammer on the list.
3. Other TV Shows Mandy Patinkin Was In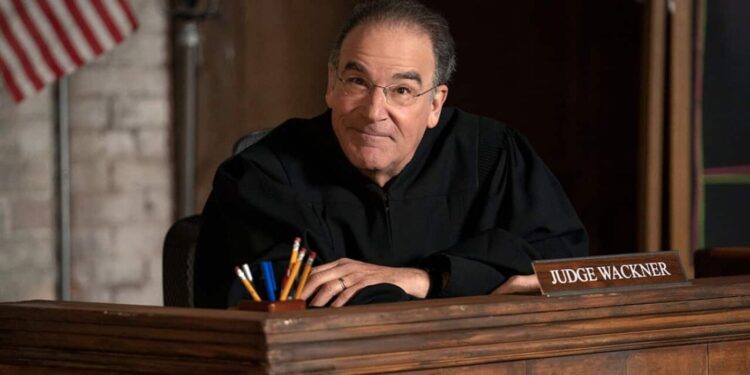 Mandy Patinkin made his TV debut in the TV movie, Charleston (1977) as Beaudine Croft. It became the first of several TV movies he has starred in, in his over 48 years of acting. Patinkin has also been a guest star in other popular TV shows. Patinkin appeared in Taxi (1978), American Playhouse (1986), Picket Fences (1994), The Simpsons (1995), Touched by an Angel, and Benjamin Franklin (2022).
4. He Left A Popular TV Show For One Reason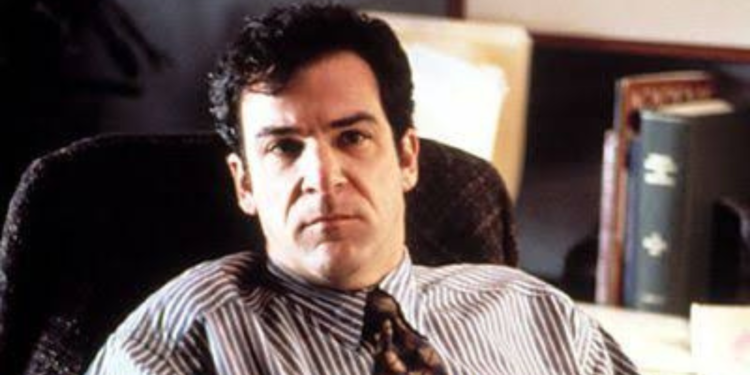 Chicago Hope was one of the biggest medical dramas of the 90s. Cast as Dr. Jeffrey Geiger, Mandy Patinkin soon became an audience favorite. Yet, even though the show was a huge success, Patinkin decided to take a break and left at the end of season 2. What Chicago Hope's audiences watched as Dr. Geiger resigned from the hospital as a result of Alan Birch's death was the show's writers reworking the script for Patinkin.
Due to the show's filming schedule, Patinkin was away from his wife and children for far longer than he wanted. Unwilling to let his career come before his family, Patinkin left the show at the end of Season 2. However, the show's writers were able to downgrade his character from a main cast to a recurring appearance from seasons 3 to 5. Patinkin returned in season 6 as a main cast. Sadly, Chicago Hope was canceled and not renewed for a seventh season.
5. Mandy Patinkin's Work In Theatre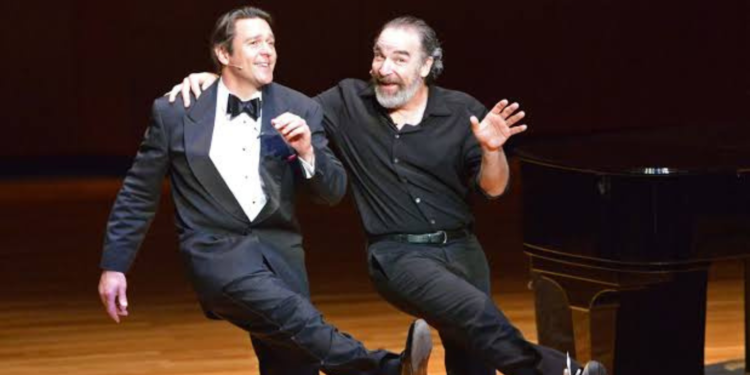 Mandy Patinkin made his acting debut with theatre in 1975. Surprisingly, it was in a play, Trelawny of the 'Wells', that also starred Meryl Streep and John Lithgow. Patinkin played Mr. Arthur Gower, with Streep and Lithgow playing Imogen Parrott and Ferdinand Gadd, respectively. The Broadway show was performed at Vivian Beaumont Theatre, New York City.
Patinkin played the character Che in the musical play Evita from 1979 to 1983. He performed the play at Orpheum Theatre, San Francisco, and Broadway Theatre, Broadway. Patinkin received a Tony Award nomination and won for his performance. Some other plays include Hamlet (1975–1976), Savages (1977), Falsettos (1992), and Paradise Found (2010).
6. Mandy Patinkin's Musical Career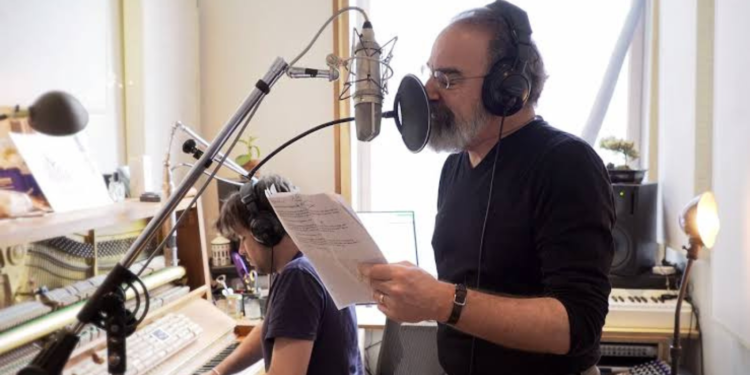 Mandy Patinkin began singing in the synagogue choir when he was 9. Unsurprisingly, he has featured in several cast albums and released solo albums. Patinkin was part of the cast album for Evita, released in 1979. Patinkin released his first solo album, Mandy Patinkin, in 1989. The next year, he followed up with a second album, Dress Casual (1990). So far, Patinkin has been featured in seven cast albums and released about 10 albums.
7. Movies Mandy Patinkin Was In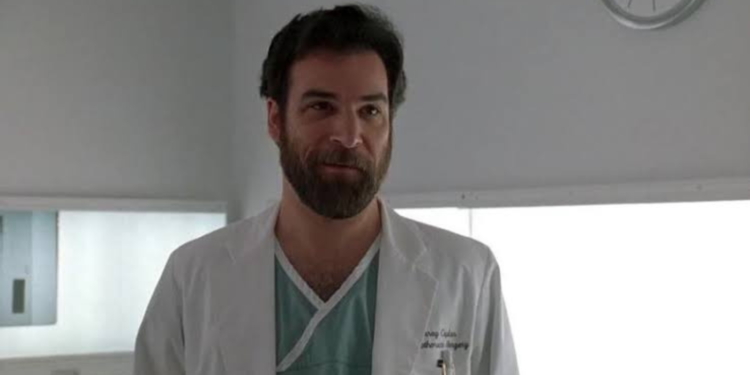 Mandy Patinkin transitioned to film in 1978 in a minor role as a pool man. The role was in Jeremy Kagan's political comedy thriller The Big Fix (1978). Patinkin has starred in over 35 works in film, including playing Avigdor in Yentl (1983), Inigo Montoya in The Princess Bride (1987), Dr. Murray Kaplan in The Doctor (1991), and Papa Smurf in Smurf: The Lost Village (2017).
8. The Actor Is Married To A Career Co-Star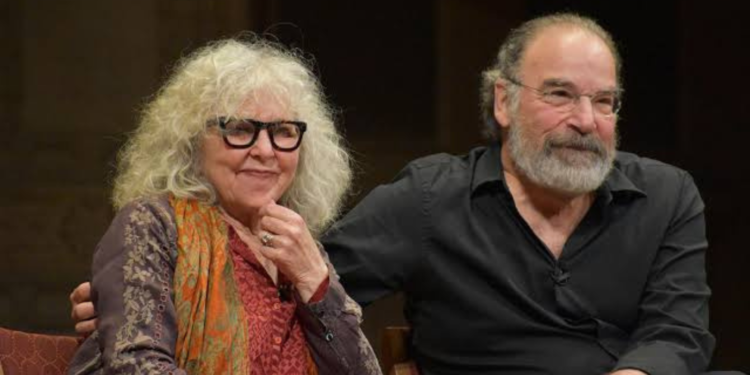 Mandy Patinkin is married to Kathryn Grody. Grody is an American actress and writer with acting credits like Wendy Linker in The Big Fix (1978), Crystal Eastman in Reds (1981), and Frankie in Limbo (1999). Patinkin and Grody married on April 15, 1980, and have two children, Isaac and Gideon.
9. He Considered His Appearance On A TV Show His Biggest Public Mistake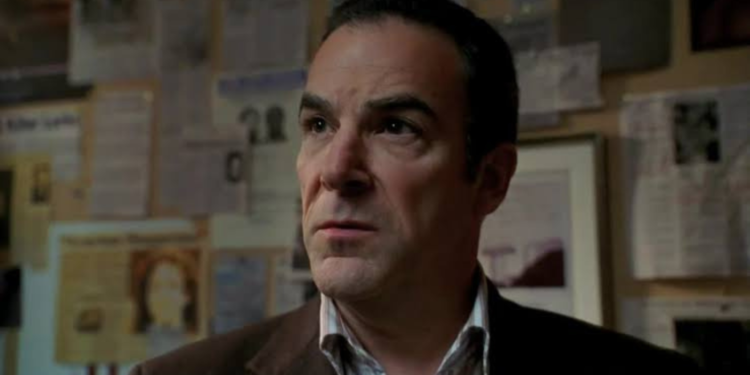 Mandy Patinkin was cast as one of Criminal Minds' iconic characters, Jason Gideon. Patinkin played the experienced profiler Gideon until Season 3. The character was replaced by Special Agent David Rossi (Joe Mantegna) and subsequently killed off the show. What many viewers did not know was the happenings behind the scenes.
Like the show's audience, the production crew and cast were shocked months earlier when Patinkin didn't show up for a scheduled table read of the script. Although speculation at the time was thought to be financial and/or contractual issues, Patinkin later clarified it was a matter of creative differences. While he took the role to push himself and expand his acting range, his dislike for television violence made him frustrated with most of the scenes on Criminal Minds. In retrospect, Patinkin considered accepting a role in Criminal Minds as his biggest public mistake.
10. The Nominations & Awards Mandy Patinkin Has Received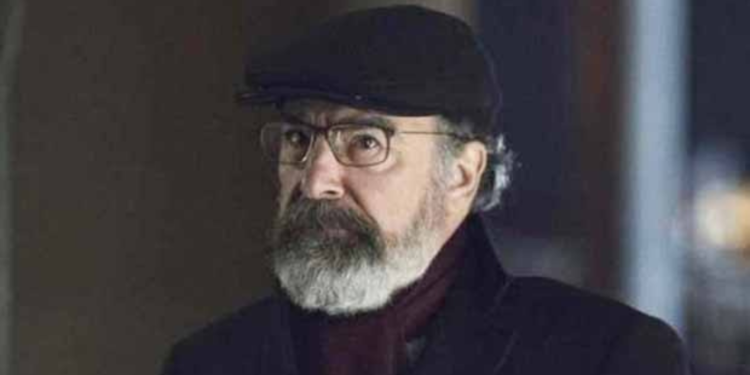 Mandy Patinkin has received three Tony Award nominations for his work in theatre, winning his first nomination in 1980 for Evita. He has also received seven Drama Desk Award nominations and two Outer Critics Circle nominations. Mandy Patinkin has received seven Primetime Emmy Awards (winning one), three Golden Globes Awards, a SAG Award, and Saturn Award in film and television.
Tell us what's wrong with this post? How could we improve it? :)
Let us improve this post!