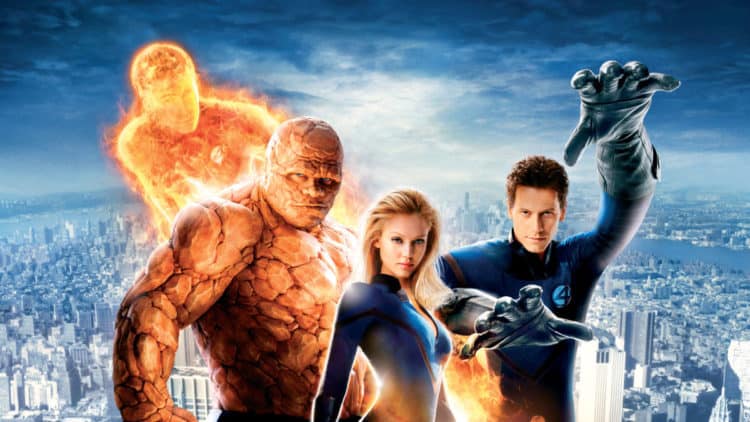 We Marvel fans were so excited when Jon Watts was announced to helm the Fantastic Four reboot for the Marvel Cinematic Universe. That very unexpected announcement at the Disney+ day in 2020 really stirred up some mixed feelings. On one hand, I do feel like many Marvel fans are very excited to see Marvel's first family finally make their debut in the MCU. But on the other hand, I do feel like those same fans are as equally worried as they are excited. Why? Well, the Fantastic Four never really found a good footing when it came to movies. To this day, I just never understood why. Perhaps it's because Fox just wanted to keep the rights and had to dish out something. Hence, the last Fantastic Four movie from 2015 that embarrassingly failed on every level. But hey, let's just leave that in the past where it belongs.
As of now, we can count on Jon Watts to deliver a Fantastic Four movie that is properly done right this time, right? Actually no. Deadline has reported that Jon Watts is no longer attached to direct the Fantastic Four reboot for the MCU. That is very unfortunate, especially when the stakes are so high for this movie. In my opinion, the only decent Fantastic Four movie is the 2005 one with the lovely Jessica Alba. Yes, I actually find that movie to be quite enjoyable to a degree. It's not great, but it has more redeeming factors than many people give it credit for.
Although it didn't receive the best reception from fans and critics, it made enough for Fox to green light a sequel. In 2007, we got Rise of the Silver Surfer, which received even less favorable reception than the first. That is what definitely ended those movies and the Fantastic Four were never able to regain their footing. As a lifelong Marvel fan, that makes me sad. The first family deserves better and I still believe they will get exactly that in the MCU, even after the departure of Jon Watts.
But what are your thoughts, Marvel fans? Do you think the departure of Jon Watts will hurt the Fantastic Four reboot for the MCU? Well, it certainly doesn't do it any good, but let's not freak out just yet. I believe we need to trust Kevin Feige, the man with the plan. But before I dive deeper into this, I think we need to wonder if Jon Watts was the right choice to direct a Fantastic Four movie. In my opinion, he absolutely was.
I think we need to appreciate what Jon Watts has contributed to the MCU. This man delivered a Spider-Man movie trilogy that totally trumps Sam Raimi's. Oh, and also Marc Webb's two Amazing Spider-Man movies because, you know, it never actually became a trilogy. But hey, it still might. After Spider-Man: No Way Home, who honestly knows what will happen? But that is precisely the point. Jon Watts started out strong with Homecoming back in 2017 and took things a few steps further in 2019 with Far From Home.
The ending of Far From Home left us with the ultimate cliffhanger where Peter Parker's identity was exposed by Mysterio. But how could Jon Watts possibly end his Spider-Man trilogy on such a high note? The answer was simple and involved two big names: Tobey Maguire and Andrew Garfield. The two predecessors before Tom Holland made a spectacular return, not to mention a comeback, last year in the closing chapter of Jon Watts' Spider-Man trilogy.
News at eleven, but everyone knows that No Way Home made over a billion dollars at the box office. Was that really unexpected? Not in the slightest. A movie with that kind of weight was just destined to bring in the money. And who do we have to thank for bringing back two former Spider-Men? That is all Jon Watts, my friends. Needless to say, after all the work he's done for Marvel and Spider-Man, it's not too hard to see why Jon Watts would be a good choice to direct a Fantastic Four reboot. I'm confident he originally had a good vision for his Fantastic Four movie, but sadly, we'll never get to see it.
Going back to his departure and Kevin Feige, Deadline reported that there were no burnt bridges between them. According to their report, the decision of his departure was entirely on Jon Watts. There was no falling out between him and Marvel, so at least we can rest easy on that. The report that Jon Watts simply wants to take a break from directing superhero movies. That is quite understandable, considering the amount of work he has put in for his Spider-Man trilogy. But with Jon Watts no longer attached to it, where does that leave the Fantastic Four reboot?
The only way for the movie to move forward is trusting the wisdom of Kevin Feige. He respected Jon Watts' decision to depart from the movie, but now he needs to choose another director. Has he done us wrong so far? Not at all and I'm adamant he will find a suitable replacement. In my opinion, the honor should go to Peyton Reed. He has also found great success in the MCU by directing the Ant-Man movies, including the third installment, Ant-Man and the Wasp: Quantumania. In that movie, he'll dive deeper into the realm of the Quantum void, better known as the Negative Zone.
You Marvel fans know this is all connected to the Fantastic Four. There are all kinds of theories brewing from fans about how it will all be connected. Are they trapped in the Quantum Void? Or will they travel there and gain their powers from it? There's a lot of possibilities for this, but if Peyton Reed has already set it all up for their debut, I'd say he's the man for the job. Still, that doesn't mean there aren't dozens of other options out there and I'm sure Kevin Feige already has another director in mind. I just can't wait to hear who will replace Jon Watts and hopefully he'll announce some casting news along with it. Hey, nothing wrong with being anxious about something we've all been waiting for.