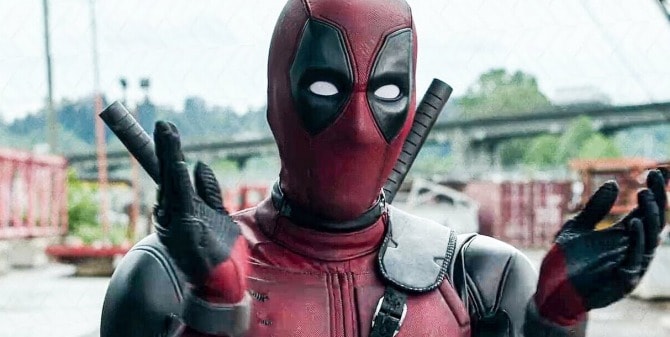 Is anyone still thinking that Disney knows what they have? From buying up Star Wars to Fox it would appear that they're losing sight of what's in their stable as the idea that some of this material needs to push past the PG-13 rating and straight into the R-rated zone appears to be escaping those at the Mouse House. Kevin Feige is doing what he can to talk to those in charge but it doesn't sound as though things are going well at the moment. One bit of relief at this moment is that it would appear that the next Deadpool movie is going to be left alone when it comes to the R rating, but that doesn't speak for the other movies that were taken over when Disney bought out Fox. Slapping a PG-13 label on movies such as Predator and Aliens would severely limit what could be done, said, and shown. Right now it doesn't appear that the Mouse House cares about this, but if they start losing their fanbase over this they might care, even if it might take a while for such a thing to happen.
Not all of us are naive to think that everyone that loves the MCU and the Fox properties that Disney took over will jump ship if things start going lighter than they have been. People will no doubt start talking about what a 'real fan' does and show their loyalty by sticking with their favorite movies even when they're no longer being made the way they like. Each new movie will be a hope that the story will even out and something great will come along to make them forget about what's being lost. It hasn't happened thus far obviously, and that was before Disney decided to take over, so it's not hopeful at this time that Disney is going to figure it out.
The MCU has been entertaining so far and it's been far less violent than either of the Deadpool movies, but people have continued to gripe about this as well since the truth is that the comics have gotten fairly bloody, while the movies have remained largely bloodless without any real sign of danger that the heroes could lose, apart from Infinity War. Even then, people knew that something was going to happen to bring the heroes back since all one had to do was read The Infinity Gauntlet series to understand that things wouldn't remain the way they were. The death of Iron Man was in fact unexpected, but it finally showed that the MCU might be ready to step up and show that death is a very real thing in the Marvel universe and that it can be real for everyone. But the fact that much of what Marvel operates around is the fact that their characters are usually safe and tucked up, even with the idea that they might be in danger. If there had been any plan to have Tony live or to come back somehow, then it would have cheapened the MCU further since it would mean that even in the direst of situations that death still wasn't a huge, glaring option that was about to become reality for anyone.
But the rating system is another issue that Disney needs to settle given that the X-Men are now desired more than ever, the Punisher needs to come back, along with Jessica Jones, and their other properties from Fox have plenty of instances in which swearing, controversial issues, and of course blood and gore are necessary. Some would ask why, and the easy answer is that it enhances the feel of the movie and makes it a little more serious, as well as a little more realistic. Plus, a lot of the properties they're going to be dealing with soon enough are those that have a history of violence and blood and guts, and foul language. Like it or not, people are expecting these characters to be true to form, and they're going to want to see them as they remember them, or it's going to come as a huge disappointment that a lot of fans won't forget. One thing that Disney should know enough about already is that fans are not forgiving when their expectations are not met.
Of course, it's not likely that Disney cares much since they still make money on those that don't know enough about the history of everything they've put out. The Mouse House might think that it understands the properties that have been taken on, and as individuals, those running the show might know quite a bit. But when it comes to putting these properties onto the big and small screens, it's fair to say that while they've made money, they're swiftly losing sight of what really makes these movies popular.
Tell us what's wrong with this post? How could we improve it? :)
Let us improve this post!