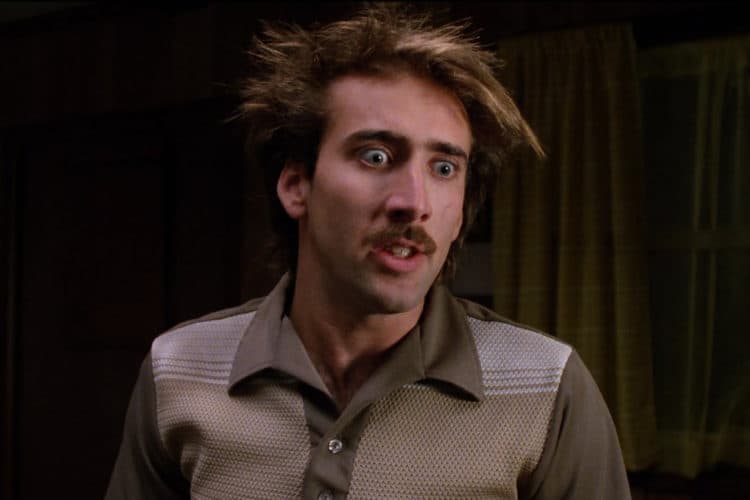 Have you ever wondered what life would be like for all of us if movies and television shows were not a part of our lives? Well, we don't even wish to go down that road! Even with all the troubles and anxieties that we all face in our lives, somehow, we find a little window to ourselves that allows us to peek into a world that may not be even be real but sure feels different! Whether it is a horror movie that's scaring us out of our wits or a funny television sketch that has us rolling with laughter, there are so many ways in which we can switch off our worries and go ahead and binge on movies and shows that help us find our own brand of entertainment. Well, that's what the world of movies and television is all about and in our series of Top 10 Events This Day in Movie and Television History, we simply try and sum up some of the main events that played a role in the world of entertainment we witness every day. This time around, let's check out all that there is in store for us from the archives of January 7!
10. January 7, 1928: William Peter Blatty of The Exorcist Fame is Born
Even a fleeting mention of the word "exorcist" is enough to send more than a few shivers up our spines. That's how impactful The Exorcist has been! No matter which version of the title you pick up to watch, it has elements of fright that can scare even the toughest of us. Well, it was on January 7, 1928, that the man who weaved this brilliantly frightening was born. And although most of us wouldn't want to thank him for the sleepless nights he gave us, we sure are thankful for the outstanding genius that was William Peter Blatty. Born in New York City, William was a man of many talents. During his career that spanned several decades, he donned the roles of writer, director, and producer, and apart from his brilliant screenplays, also indulged in writing novels. While his degrees in English Literature, his career as part of the Psychological Warfare Division of the United States Air Force, and even his stint at the United States Information Agency in Beirut would have been more than enough to help him stand out among peers, it was his tryst with The Exorcist that would grant him true fame. Picking up two Academy Awards as producer and screenwriter of the movie, William also bagged a Golden Globe the same year for Best Motion Picture Drama. Other notable works from William include Dimiter, Elsewhere, and Crazy. William passed on in less than a week after his 89th birthday in 2017.
9. January 7, 1952: Sammo Hung is Born in Hong Kong
Many a martial arts scene would have been incomplete if it wasn't for the presence of Sammo Hung in it. From learning the art of fighting in Hong Kong to growing up to be one of the most renowned names in entertainment, Sammo sure did alright for himself. And when you see the hard work he has put into his career, you know it was all well-deserved. today, Sammo, apart from some of the most iconic scenes in movie history to his name, has a string of great titles he can call his own. These include Painted Faces and Carry On Pickpocket, movies that earned him quite a list of accolades. You can also add to the list his works as a choreographer in the films The Prodigal Son, Paradox, as well as Ip Man and Ip Man 2. With a life as interesting as his fight moves, Sammo is widely recognized as one of the pioneers who changed the way the west saw the Asian martial arts movement. So, surely, all this inspiration must have come from somewhere? Well, something tells us it was his grandmother's life that influenced Sammo to accomplish all that he has — a martial arts actress of repute, Sammo's grandmother Chi Tsi-ang acted in close to 80 films in more than six decades of work beginning in the early 1940s. His grandfather wasn't far behind, clocking 40 films as writer and director. Now, that's what we call a family tradition!
8. January 7, 1955: Bad Day at Black Rock is Released
Combining the most riveting elements of film noir and the revisionist Western style of filmmaking, director John Sturges, in his 1955 classic, Bad Day at Black Rock, offered the audiences a unique blend of action and drama that had seldom been seen before. And boy, was everyone hooked! As a movie that surpassed the general rules of filmmaking, this one could have been a hit or miss for so many reasons, and yet, it not only hit the target bang on but is considered a true classic even today. So much so, that the Library of Congress even selected the film for preservation in the National Film Registry, tagging it as a cultural, historic, and aesthetic piece of significant work. Their words, not ours! It all began in 1947 when Howard Breslin penned a story, "Bad Time at Honda" in The American Magazine. Don McGuire and Millard Kaufman, finding their inspiration in this short story, decided that it was just the perfect setting for a screenplay that would truly prove impactful. And they were right too! Made on a budget of $1,288,000, the movie raked in some cool profits and made the team an impressive $3,788,000! The box office collections apart, the movie was also considered one of the most exciting suspense dramas of the time and recognized by many as a shining example of "motion picture craftsmanship".
7. January 7, 1964: Nicolas Cage is Born
When film critic Luke Buckmaster of The Guardian fame uses the words "… (he) is usually interesting even when his films are not," you know you have an extraordinary actor on your hands, and that's exactly what Nicolas Cage is! Born Nicolas Kim Coppola on January 7, 1964, the actor first made his entry into the film industry in the 1982 film Fast Times at Ridgemont High and hasn't slowed down since! With two Academy Award nominations for Adaptation and Leaving Las Vegas, one of which he won for the latter, one can't help but take a second look at his career and wonder he doesn't have so many more. He does have a Screen Actors Guild Award and a Golden Globe though! On the personal front, Nicolas has been married five times, with Patricia Arquette, Lisa Marie Presley, Alice Kim, Erika Koike, and Riko Shibata making up the list. Oh, and the story behind his decision to change his name to Cage from Coppola is quite interesting too. Nicolas' uncle, the great Francis Ford Coppola, had already made his mark in the industry when Nicolas decided to pursue a career in acting. To avoid the nepotism tag, Nicolas decided that he'd be better off with a new name and latched on to Cage, finding inspiration from the Marvel superhero Luke Cage.
6. January 7, 1971: The Multi-Talented Jeremy Renner is Born
With piercing eyes and confidence that surpasses even stalwarts as he shares the screen with them, Jeremy Renner is one of those artists who impacts an audience as soon without even having to utter a word. And that's only the beginning of all the magic that Jeremy has brought us in his career as an actor! Of English, Scottish, Irish, Swedish, German, and Panamanian ancestry, Jeremy first made his presence known in the film industry with a role in National Lampoon's Senior Trip. This opened the doors to some more work, and soon enough, after some more work that proved to be just the right stepping stones, Jeremy found his first major role as the serial killer Jeffrey Dahmer in the 2002 movie Dahmer. Filmmakers soon sat up and took notice and thus began Jeremy's mainstream film career. Some of the notable movies that won accolades for him include The Hurt Locker, The Town, American Hustle, Kill The Messenger, Wind River, The Immigrant, Fish in a Barrel, Neo Ned, Take, and of course, his recurring roles as part of the Avengers. Captain America: Civil War and The Avengers were particularly noted for an impactful presence even in the melee of actors that were part of these movies. Oh, and this multi-talented personality is also a singer, a songwriter, a guitarist, a keyboardist, and a drummer!
5. January 7, 1982: Television Series Fame Premieres on NBC
For six seasons — two of them on NBC and the other four on Syndication — Fame was the go-to series for young and old alike, thanks to its highly creative storyline and generous helpings of drama and music. That the show was a hit would be a gross understatement for clearly, this one was a lot more than just that! Apart from gathering a fan following in the US, the television series also made the rounds in several other countries, including France, the UK, Sweden, Italy, Australia, Brazil, and even Hong Kong and Israel. And if you thought a television show was only relegated to the telly, this one is sure to come as a shocker to you! The popularity of the series was so enormous that it even led to several hit records and — wait for it — live concert tours around the world! Although born in the US and inspired by the 1980 US film by the same name, the show turned out to be more of a favorite with the British audience, which is why even the show's reunion Bring Back… Fame was held in the UK in 2008.
4. January 7, 2001: The 27th People's Choice Awards
The 27th People's Choice Awards was held on January 7, 2001, at the Shrine Auditorium in Los Angeles, California. Hosted by Kevin James, the show had quite the star-studded gathering to see which movie and television stars picked up accolades bestowed on them by the people! Some of the movies that made quite an impact at the ceremony included The Patriot, The Green Mile, Meet the Parents, Scary Movie, Remember the Titans, Nutty Professor II: The Klumps, What Women Want, Cast Away, Erin Brockovich, Miss Congeniality, and Hanging Up. Television shows and series that made it into the limelight included Friends, Frasier, Everybody Loves Raymond, The Michael Richards Show, Ed, Normal, Ohio, Boston Public, Gideon's Crossing, Dark Angel, Law & Order, The West Wing, ER, The Real World, The Geena Davis Show, and Bette, among others. Some of the celebrities that took top honors and made it into the headlines the next day included Julia Roberts, Faith Hill, Garth Brooks, Drew Carey, Bette Midler, Jennifer Aniston, Mel Gibson, Jim Carrey, and John Goodman.
3. January 7, 2008: The 13th Critics' Choice Movie Awards
The 13th Critics' Choice Movie Awards was held on January 7, 2008, at the Santa Monica Civic Auditorium in Santa Monica, California, and was hosted by D.L. Hughley. After almost a month after the announcement of nominations, fans and celebrities could finally witness a showdown that had the best talents in the industry competing for a nod from the best critics around. Into the Wild led the race with 7 nominations followed by Juno with 6 nominations in various categories. Atonement, Hairspray, No Country for Old Men, Sweeney Todd: The Demon Barber of Fleet Street, and Michael Clayton notched 5 nominations each. On the awards charts, however, No Country for Old Men proved to be the winner, gathering 3 awards, while Juno, There Will Be Blood, and Hairspray picked up 2 awards each. Celebrities that made it onto the stage to pick up their awards included Daniel Day-Lewis, Julie Christie, Javier Bardem, Amy Ryan, Ahmad Khan Mahmoodzada for his role in The Kite Runner, and Nikki Blonsky.
2. January 7, 2011: The King's Speech is Released in the UK
Colin Firth has the depth of an actor who can carry of just about anything one can throw at him and The King's Speech was easily this brilliant English actor's finest works. A historical drama set during the extremely crucial geopolitical era of the war that was giving rise to simmering tensions between the British and the Germans, the movie witnesses the extraordinary friendship between the future King George VI, played by Colin, and Lionel Logue, a speech therapist, played by Geoffrey Rush. Hovering around the to-be king's struggles with a stuttering condition, the movie proved to be a noteworthy success at the box office and was especially liked by critics too. Well-rewarded for his acting skills, Colin picked up a host of awards for the film, including an Academy Award for Best Actor. The film also won several Oscars, including Best Picture, Best Director, and Best Original Screenplay. The overall brilliance of the film is reflected in the number of nominations it received at the Academy Awards that year — a whopping 12 of them in different categories! The awards kept coming at the 64th British Academy Film Awards, the 68th Golden Globe Awards, the 17th Screen Actors Guild Awards, and more. It was January 7, 2011, that the movie was released across the UK.
1. January 7, 2015: The 41st People's Choice Awards
On January 7, 2015, the Nokia Theater in Los Angeles, California, stood witness to a star-studded lineup of celebrities taking the stage to witness the best winning acts in pop culture. Hosted by Allison Janney and Anna Faris, the ceremony was held more than two months after the nominations were announced on November 4 the previous year. With performances by Lady Antebellum, Fall Out Boy, and Iggy Azalea, the event was interspersed with a string of stars gracing the stage as they collected awards in their respective categories. Movies that rocked the event included Maleficent, The Fault in Our Stars, 22 Jump Street, Divergent, Gone Girl, and Transformers: Age of Extinction, while television shows that created a ripple included Grey's Anatomy, Beauty & The Beast, Castle, and The Big Bang Theory. Top winners for the night from the movies, music, and television industry included Kaley Cuoco, Patrick Dempsey, Misha Collins, Matt Bomer, Betty White, Jimmy Fallon, Ellen DeGeneres, Viola Davis, Ed Sheeran, Taylor Swift, Carrie Underwood, Hunter Hayes, Lady Antebellum, Pharrell Williams, Iggy Azalea, Robert Downey Jr., Jennifer Lawrence, Chris Evans, Adam Sandler, Melissa McCarthy, and Chloe Grace Moretz.
Alright, Let's Bid Goodbye to January 7 Already!
As interesting as that list was, it's time to wrap it up and make way for the next date on our Top 10 Events This Day in Movie and Television History series. After all, this is only the beginning of the year and we still have a long way to go! We'll catch up with you again with some more interesting happenings from the movie and television industry, making sure that each mention on our list has some interesting information and anecdotes for you. For as much as we love putting together these lists for you, we love it a lot more when you enjoy reading them! And that's exactly what we'll aim to do with our next list too!
Tell us what's wrong with this post? How could we improve it? :)
Let us improve this post!