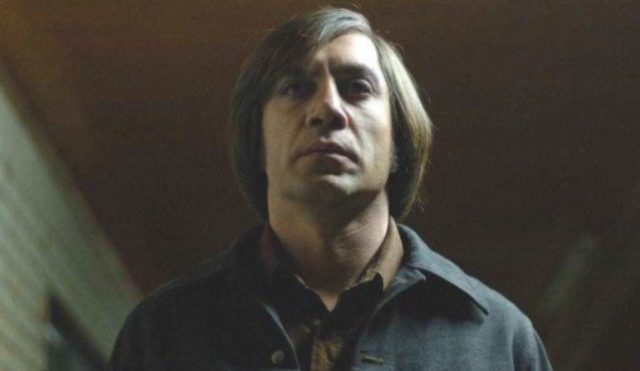 10 years after No Country for Old Men came out he ending is considered to be even better now than it was back then. There are those that would vehemently disagree considering how it did end, with Tommy Lee Jones telling his wife about his two dreams. But some would claim that despite the sudden drop off it was masterful in how it went down, that the story was told, and that there was nothing else to be said. Obviously a story like this could go on in some fashion but it was best to leave it as it was, on a note that was likely to tick some people off but would stun others into thinking that it was one of the best endings ever created.
The dropoff effect that some directors employ has been a bane to some since it doesn't offer the kind of closure they want and leaves them feeling somehow empty inside when they can't figure out just what happened. The story however has reached its ending point and it's simply time to go to black and to let the credits roll. After a movie like NCFOM it seems either like a cheat or like something that might be a bold statement on a movie that's already said enough. You've got to admit that there was enough imagery and deeper meaning within the movie that people should have been picking up on that could have led them to the idea that it wouldn't end quite the way they wanted it, but some folks still want everything wrapped up neat in a bow so that they can deduce that they saw the ending coming at some point. No one saw this coming. That could have been what the director wanted or it could have been a happy coincidence since it really shocked a lot of people when the credits started to roll.
This rankles some people simply because it doesn't follow what they believe are the concrete rules of film. There's supposed to be an introduction, a buildup, a climax, a resolution, and a conclusion. There are many other parts to be introduced but those are some of the bare bones that many people look for. The movie did have all of these but people seemed to miss the last two since they were waiting for something else so desperately that they couldn't possibly believe that it was over. After all the ending is something that people weren't really expecting as the bad guy got away, the guy that some people were pulling for is dead, and the lawman is stymied about what to do and eventually retires. It's more like real life than people want to admit since they want their movies cut and dried, not like real life where things get a tad bit messy from time to time.
The ending is something that a person really has to listen to and actually get into, but it's worth the effort since you can learn at least something from it even now.