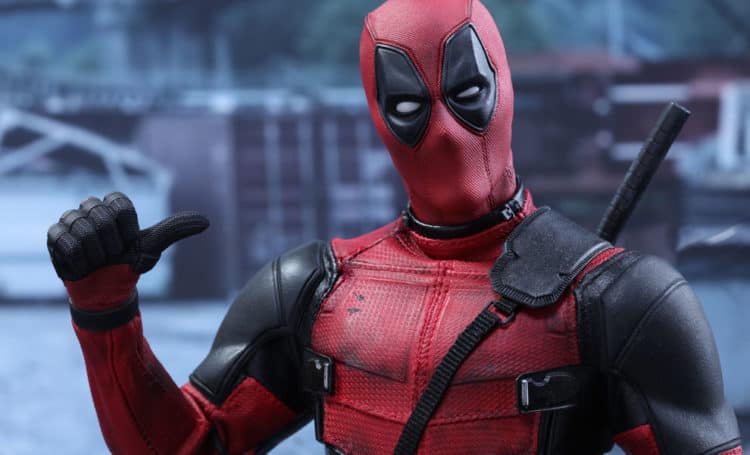 When will Ryan Reynolds put on the Deadpool suit and make us laugh again? The last time we saw him as the infamous Merc with a Mouth, it was back in 2018. The sequel to his monumental comeback role in 2016 was a big step in the right direction for the character and his career. And to think, this man had been pursuing this movie since I was in high school. Oh, and that reminds me, he actually did play the Merc with a Mouth, or at least a version of him, in 2009's X-Men Origins: Wolverine. We all remember how that turned out. Ryan Reynolds was technically Wade Wilson, but never, and I mean NEVER, was he Deadpool in that movie. What that thing was was basically Baraka without the teeth. But we shouldn't forget about it, because Ryan Reynolds himself never did. Just remember the post-credits scene in Deadpool 2. That was one mistake Ryan Reynolds went out of his way to erase. Boy, did it pay off immensely and Deadpool fans everywhere felt a great deal of satisfaction with each bullet that went into Barakapool's head. Oh, and then Deadpool would go on to put a bullet through Ryan Reynolds' head before he could start filming Green Lantern. Another misstep in his career that would have tarnished his legacy, but much like X-Men Origins, he refused to let both movies hinder his ambitions. And let's not forget that his first actual role in a comic book movie was Hannibal King in Blade: Trinity. Okay, now we all know that movie was trash, but let's all admit that Ryan Reynolds was so hilarious in it. Then again, when is he not hilarious?
Those three superhero movies did not fail because of Ryan Reynolds. He was a good casting choice for all three roles, but unfortunately, he had a bad script to work with. The production on all three movies sounded like a chaos fest and he was unlucky enough to be a part of it. So after three misfires with comic book movies, no one would have blamed Ryan Reynolds if he gave up on them entirely. However, he proved all the naysayers wrong when he got the chance to finally play the real Deadpool. Not only did he play the titular hero, but he had a lot of creative say in the movie's development. With all of that in mind, I think Ryan Reynolds deserves our upmost respect. We want to see him again, preferably in Deadpool 3, but there's one problem: Fox was fully merged with Disney back in 2019. When that deal was finalized, it raised many questions among fans. How would a character like Deadpool possibly work under the Disney banner? Kevin Feige himself has talked about it several times and it was confirmed that Deadpool 3 will happen. I think now it's just a matter of when. Ryan Reynolds did announce that he would be taking a little sabbatical from work after the upcoming Christmas musical Spirited, so that means we probably won't be hearing many updates on Deadpool 3 in the near-future.
You can't blame the man, since he probably wants to spend some time with Blake Lively and their three daughters. I'd say he's earned a vacation, but that doesn't satisfy our growing curiosity. Let's face it, we Deadpool fans are making all kinds of theories on how the Merc with a Mouth will debut in the Marvel Cinematic Universe. The most popular one, as of now, is that Deadpool will pop up in Doctor Strange in the Multiverse of Madness. That seems like a plausible theory, considering what the movie is about. And the fact that Patrick Stewart was revealed in the trailer only supports this theory. Who knows how many cameos Sam Raimi has planned for Doctor Strange 2, but Deadpool is at the top of the list. All things considered, you would think Ryan Reynolds appearing in the movie sounds like a slam dunk. Put on the brakes, Deadpool fans, because we could have a little problem here. While the chances of Deadpool being in Doctor Strange 2 sounds high, Ryan Reynolds himself shut down the rumors. Oh man, now we're all just disappointed. If the actor himself claims he's not in a movie, then he must be telling the truth, right?
Yeah, tell that to Andrew Garfield, not to mention Tom Holland, both guys who constantly claimed the former wasn't in Spider-Man: No Way Home. We all remember how that turned out and we knew they were most likely playing coy. But let's not throw stones at them for doing their jobs. Yes, they lied, but that was a lie that they had to maintain. I mean how could possibly spoilt a twist like that? The answer is you can't and believe me, it will likely get crazier from there. It is likely Ryan Reynolds is telling the truth in this situation. I just can't help but think if Deadpool being in Doctor Strange 2 fits. Based on the trailer, the Multiverse of Madness looks like everything Sam Raimi would put into a Doctor Strange movie. Of course, I'm talking about those creepy horror elements he's very well known for. Just imagine seeing all of those Sam Raimi touches and then Deadpool suddenly pops up. Would Sam Raimi show us Marvel Zombies and all that scary stuff, just to throw in a Deadpool cameo? If that's the case, then he'll probably just crack a joke and disappear.
As funny as that sounds, that would be a bit of a waste for Deadpool's MCU debut. Ryan Reynolds is someone who I think has a bright future for the MCU. As for his MCU debut, I think we'll have to wait to see that happen in Deadpool 3. I think it will be worth the wait and much better than having him do a quick cameo in Doctor Strange 2. With that in mind, I do think he is telling the truth about not being in Doctor Strange 2. Disappointing? A little bit, but let's just think about how many other cameos Sam Raimi is saving for the movie. The curiosity is through the roof for this movie and needless to say, we cannot wait. What are your thoughts, Marvel fans? Do you think Ryan Reynolds will actually be in Doctor Strange in the Multiverse of Madness? I still think he won't be in it, but then again, you never know. Time will only tell until Doctor Strange 2 comes out and we'll get our answer.Green Lantern
Tell us what's wrong with this post? How could we improve it? :)
Let us improve this post!