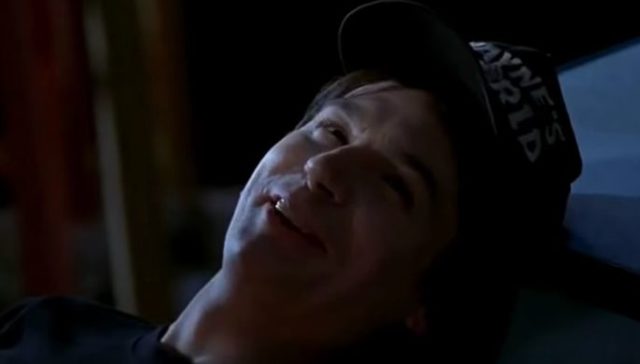 Did you ever find Bugs Bunny when he'd put on a dress and play a girl bunny?" This is the line from one of Wayne's World's more intimate and funny scenes. When Wayne and Garth are sitting on the hood of Wayne's car they have their "reflective" talk while waiting on an airplane to land. It's the place the two go to share their inner most feelings and talk about life. However, it turns out this scene and sequences was 100% improvise. Dana Carvey just blurted out the line.
The laughter you see from Mike Meyers isn't staged at all. Personally I didn't think this was that funny a line or scene. Still though, it's one of those "I bet you didn't know" moments that's interesting to point out. It's hard to pick out a favorite scene from that movie. I'm sure when I was younger I liked when Wayne said "Zang" or something to that effect.
However, as a man who is reaching the midway point in life, I have to admit that anytime Ed O'Neill talks in that movie is golden. Trust me, watch Ed O'Neill in Wayne's World and you'll fall in love with that character all over again.