For two decades and counting, Hugh Jackman has consistently commanded the big screens with a staggering combined box office gross of at least $8 billion. While a significant portion of his success stems from his iconic portrayal of the mutant slasher Wolverine, earning him a Guinness World Record for the "longest career as a live-action Marvel character," Jackman's talent extends far beyond the X-Men films. With one award standing between him and an EGOT, the Australian heartthrob has showcased his multifaceted abilities in a variety of roles.
From his compelling performances in acclaimed musicals like Les Misérables and his Oscar-nominated turn in The Greatest Showman to his exceptional work on stage as both an actor and a host, Jackman has proven his unmatched versatility. Amidst his illustrious filmography, however, a few of his performances have slipped under the radar. Read on for a peek at some of Hugh Jackman's lesser-known movies.
1. Erskineville Kings (1999)
Hugh Jackman made his debut film appearance in the independent production, Erskineville Kings in his native Australia before his subsequent transition to Hollywood. The drama film follows two brothers, Barky and Wace (Jackman), who navigate their troubled lives in the inner-city suburb of Erskineville in Sydney following their father's death. Despite its thematic departure from the action-oriented roles that have since defined Jackman's career, Erskineville Kings remains a significant piece of his filmography, showcasing his early beginnings.
2. Swordfish (2001)
Swordfish was one of Jackman's first high-profile non-X-Men films starring an ensemble cast that included John Travolta, Halle Berry, and Don Cheadle. The action thriller centers around Jackman's character, Stanley Jobson, a skilled computer hacker who has been banned from using computers after serving time in prison. However, he is tempted back into his old ways when Gabriel Shear (Travolta), a mysterious and charismatic figure, recruits Stanley to help him carry out a high-stakes cybercrime.
3. Stories of Lost Souls (2005)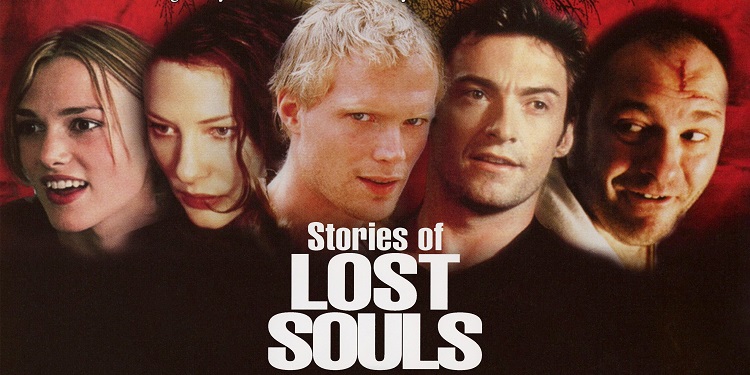 Stories of Lost Souls is perhaps Hugh Jackman's most lesser-known movie. It is a collaborative anthology film consisting of 9 separate short stories, each directed by a different filmmaker. The project brought together an ensemble cast of talented actors, including Cate Blanchett, and Paul Bettany. The film explores different themes through an interconnected story. In one of the segments, Jackman plays Roger, a man who finds himself trapped in a surreal and mysterious world, questioning his identity and purpose.
4. Butter (2011)
Throughout his storied career, Hugh Jackman has played a supporting character only a few times including in Butter. The satirical comedy which delivers an offbeat take on the competitive spirit revolves around the competitive world of butter carving where the reigning champ is forced to take a backseat so others, e.g. his conniving wife, Laura can have a shot at victory. Hugh Jackman portrays Boyd Bolton, a charismatic car salesman and Laura's former flame who becomes entangled in the butter carving rivalry. The film's starry cast includes Jennifer Garner, Olivia Wilde, Alicia Silverstone, and Ty Burrell.
5. Prisoners (2013)
While Prisoners earned the recognition and acclaim it deserved, this gripping thriller easily flew below the radar of fans who only look to X-Men to catch Jackman in an anti-hero role. Jackman portrays Keller Dover, a desperate father whose world is shattered when his daughter and her friend mysteriously vanish during Thanksgiving. Frustrated by the lack of progress in the official investigation, Keller takes matters into his own hands, pushing ethical boundaries in his relentless search for his daughter. Jackman delivers a powerful and emotionally charged performance capturing the anguish of a desperate father in what many deem one of his best movie roles. Directed by Denis Villeneuve, Prisoners boasts an exceptional ensemble cast, including Jake Gyllenhaal, Viola Davis, Maria Bello, Terrence Howard, Melissa Leo, and Paul Dano.
6. Chappie (2015)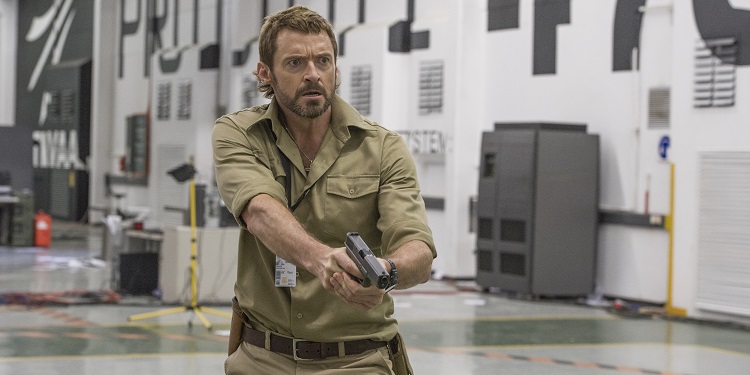 While Real Steel remains Hugh Jackman's most well-known robot film, Chappie stands as his lesser-known venture into the realm of artificial intelligence. In this thought-provoking movie directed by Neill Blomkamp, Chappie, the titular robot, finds himself torn between his creator, Deon, and the villainous Vincent Moore (Hugh Jackman) who Moore aims to exploit Chappie for destructive purposes. Despite receiving mixed reviews, Chappie showcases Jackman's ability to delve into darker roles. The film also stars Sharlto Copley, Dev Patel, and Sigourney Weaver.
7. Eddie the Eagle (2016)
Eddie the Eagle is a biographical sports comedy-drama film directed by Dexter Fletcher. The movie tells the inspiring true story of Michael "Eddie" Edwards, a British ski jumper who defied all odds to compete in the 1988 Winter Olympics. Despite lacking natural athletic ability and facing ridicule, Eddie's (Taron Egerton) determination leads him to find a coach (Hugh Jackman) who helps him train for the ski jumping events and overcome numerous obstacles to becoming an Olympian. Co-starring Christopher Walken, Iris Berben, and Jim Broadbent, Eddie the Eagle earned rave critical reviews.
Tell us what's wrong with this post? How could we improve it? :)
Let us improve this post!