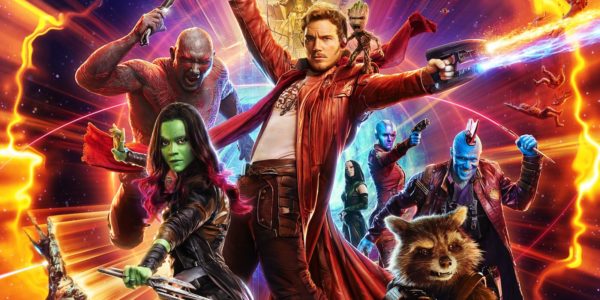 If you ask a random person on the street what their favorite Marvel movie is, odds are pretty good that they'll say Guardians of the Galaxy.  Essentially The Avengers without the five movie buildup, it was as wildly funny, deeply compelling and deceptively original as any big budget movie in the last decade, and it managed this while also starring the fat guy from Parks and Recreation, an Orion Slave Girl, a foul-mouthed raccoon, an Ent and deadpan brawler with face tattoos.
Despite everything going against it, Guardians of the Galaxy became one of the best reviewed — never mind highest grossing — blockbusters in recent memory.  Remember how before Guardians of the Galaxy, DC was prepared to let Batman vs Superman square off against Civil War on the exact same release day?  After the most unlikely bunch of cosmic a-holes out-grossed Man of Steel, they thought better of it and moved their super-powered slug-fest up to March.  After all, if a bunch of nobodies that hardly anybody had even heard of before can beat out DC's prodigal son, what chance did its sequel stand against Marvel's A-team.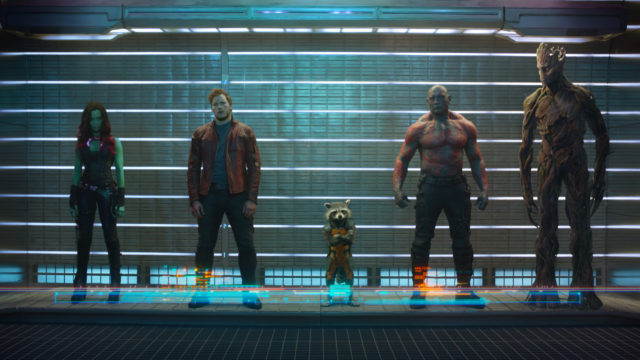 Even that comparison does Guardians of the Galaxy an extreme disservice, however.  It wasn't just that the recent DC movies have been barely skating by on pure name recognition, after all.  Guardians of the Galaxy was Marvel's tongue-and-cheek love letter to science fiction: Star Wars with an attitude.  It was a movie that even people who were sick to death of superhero movies would happily sit down to repeatedly.
That kind of unprecedented success almost entirely rests on the shoulders of James Gunn: the writer-director who took the D-list team of cosmic outcasts and transformed them into a household name.  Only Marvel could look at the writer for the live-action Scooby-Doo movies and give him $170 million to make a modern-day version of The Ice Pirates.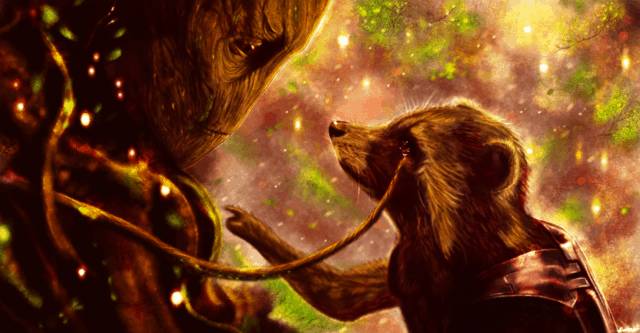 In the few short years since its release, Gunn has proven to be the Poor Man's Joss Whedon: an intelligent, talented filmmaker with an ability to balance large casts with intimate stories and bombastic action scenes with genuinely moving character moments.  With him behind the camera, a Tree's dying words the most quoted line of dialog in the last three years and a sobbing raccoon the emotional epicenter of the entire film.
With only two weeks to go before Guardians of the Galaxy Vol 2 hits theaters, fans have been treated to still more good news.  Not only is the moving apparently tracking well, but the man responsible for the entire franchise has just been confirmed to be sticking around for a third movie.  Even moreso, he is apparently taking on an even larger role of directing the entire Marvel Cinematic Universe beyond Avengers: Infinity War.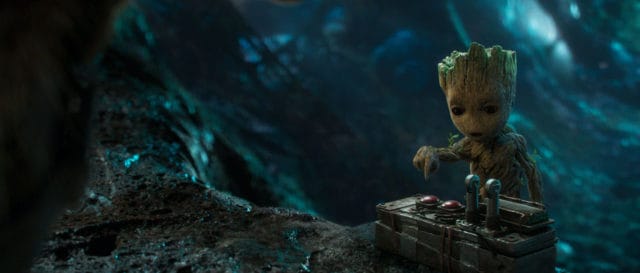 While questionable on the surface, Marvel's eye for choosing exactly the right person for exactly the right role is unerringly perfect, from Robert Downey Jr. as Tony Stark to the former Human Torch as Captain America, they have never failed to deliver on a movie.  Even the accepted worst of the MCU — Iron Man 2 — is still a perfectly enjoyable movie that is still better than most other studio blockbusters coming out today.  I have no doubt that James Gunn will continue to deliver on the promise of Guardians of the Galaxy.
Save