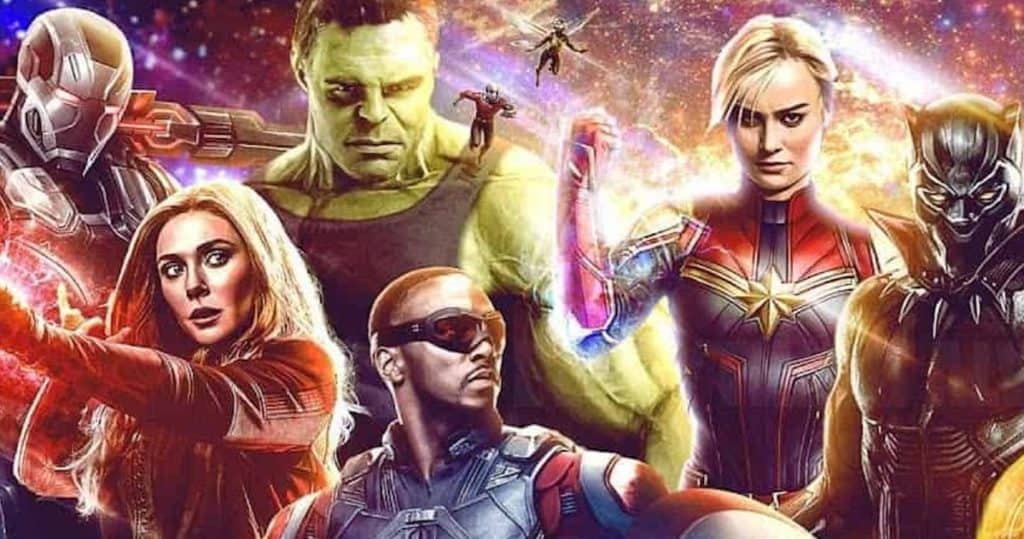 It's kind of a big number to think about in terms of movies and shows, isn't it? When one really sits down and starts to think of the projects that have already been announced and where they've been set on the timeline though it becomes easier to figure out since there are at least 9 projects coming in 2022 and several more coming in 2023, with other plans spanning to 2024 and possibly 2025. No doubt there are a lot of questions from many upon many individuals as to what will be heading to the big screen, what will be on Disney+, how many known and unknown characters are coming, and so on and so forth since the Marvel universe has had a lot of years to grow and develop characters that haven't seen a lot of attention throughout the years and might even make it onto the small screen if they're lucky. But some of the major characters that have stuck around after the main team that helped to ignite the fanbase will be heading up Phase 4 and moving into the other phases to come, as the Avengers really managed to get the ball rolling.
Other teams and individuals will keep things going as the MCU continues to build and expand, with the movies and Disney+ shows proving to be both popular and resilient since we're going to be looking for a Loki season 2 and hopefully a What If? season 2 as well since the first season has done quite well. Hopefully by the time season 2 rolls around, however, the MCU will have grown even further, allowing the parallel universes and realities to expand even further in order to show what else could possibly happen if one little thing happened in a different way. And to think, those are only two shows that fans are going to be anticipating. Along with the rest of the schedule on Disney+, the MCU is going to be keeping things busy for the foreseeable future. The only issue that might come up is fatigue from the fanbase if too many movies and programs come out at once.
So far that hasn't been much of a problem since people have been happy to see each new show and movie emerge, but the MCU is going to have to rely pretty heavily on the younger generation growing up with the current phase and everything moving forward, much as the first few phases were enjoyed by those that are now growing to adulthood. As someone that was already an adult when the MCU started and is a long-time Marvel fan, it's very easy to think that there will be plenty of people that will be wondering just what else is coming but will likely be wondering how long it will be until the MCU becomes old news. One has to imagine that it's coming since there's been so much that the MCU has already rolled out and actors are going to eventually age out or find it necessary to move on. Two of the main actors already made that decision after all, and given that Chris Hemsworth has been around for a while, as have the cast members of the Guardians of the Galaxy, and several others, it's not at difficult to see how they might want to move on at one point or another.
For now though the buildup to the future of the MCU is still happening and with titles such as the Young Avengers and various other projects that are being lined up being discussed now and again, and with the idea that the Fantastic Four and the X-Men should be headed to the party, it's bound to happen that many people will continue to find the MCU appealing. The idea of 31 projects being handled at this time is kind of daunting when one really gives it more than a few seconds of thought, but given the size of the workforce over at the MCU and the resources that they have at their disposal, it should be expected that Marvel will be poring over its lineup for as long as it can sustain such a practice. If one even bothers to glance at the roster that Marvel possesses they'll see that the company can provide more than a few ideas of how to further the world-building that's already occurred, and with ample replacements for those that end up wanting to leave.
So far over the past decade and more, the MCU has taken on some of its more popular and lesser-known heroes and has molded their stories into something that culminated into Endgame, which is still throwing echoes into the current phase. Eventually, the MCU will move entirely beyond Thanos, unless he's brought back somehow, and will focus on other, bigger matters. Until then, however, the projects are going to keep rolling out in a manner that will do justice to the stories that have come before.