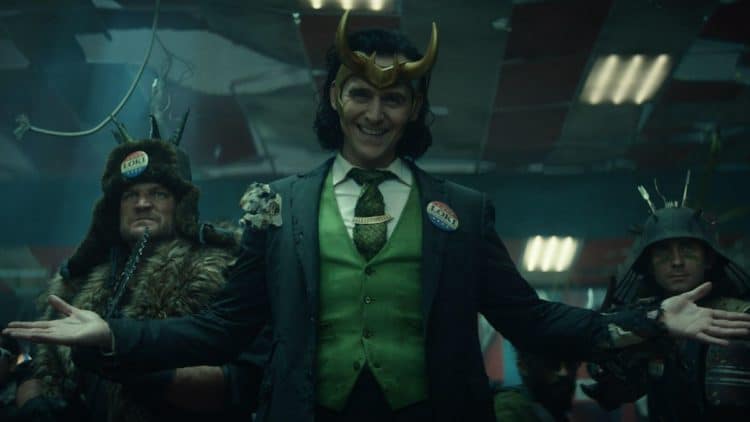 Well, as you can imagine at this moment, there isn't much to say about season 2 of Loki other than the fact that it's happening, and that season 1's director, Kate Herron, won't be returning. The director has made it clear that she was only here for the one season, and has other works that she'll be heading on to after this. She had no idea what will happen in the next season, so trying to get anything out of her wouldn't be a possibility. But what we do know from the end of the first season so far is that He Who Remains, or Kang if people want to call him that, will be back, as will Loki and Sylvie and Mobius, though how things are going to go is kind of up in the air at the moment. During the finale, it was made clear that He Who Remains, or his evil variant, had done away with the Time Keepers illusion, and had decided to take over the TVA as the Sacred Timeline had been fractured beyond belief. Whether Sylvie and Loki will be on the same team again, or if she'll even remember Loki, is hard to say, since it would appear that so much has been changed.
The fact that Mobius didn't recognize Loki is a big tell since it indicates that He Who Remains changed quite a bit when the timeline was fractured, enough so that things appear to have reset in a way that Loki didn't see coming. One has to wonder what happened to Sylvie, and even more, what's happened to the MCU now that everything has been reset. The implications of what has happened in Loki might not mean that the entire MCU was just retconned since there are still plenty of variants out there, but at the same time, it does appear to mean that things might have been shaken up in a way that will allow various other occurrences to happen and that the MCU as people knew it might have just shifted in a big way.
That sounds rather ambitious to be sure, but it also sounds like something that might be absolutely amazing if such a thing were to happen. Given that the MCU has already had plans laid in place and movies and shows that have been coming since before the Loki series started though, the chance of such change being felt on that grand of a scale might not be entirely possible. But there is an idea that enough will have changed from Loki's perspective that we'll be seeing a whole new list of possibilities that might include him, and his variants, as they're either hunted down or left alone, or who knows what else. The fact that we were shown so many different Loki variants suggests that things won't ever be one hundred percent Loki-free, since the talk of purpose, which can drag on for days if not weeks, is enough to make a person think that the universe needs at least one or two Loki's running around to serve in their unique capacity.
There's simply too much to this series to put into one article since Loki is the kind of manipulator that has been dipping his finger into just about whatever he can in order to get his way, and it doesn't feel as though this is going to stop. If Loki ever does get his final end, and it's likely since Tom Hiddleston isn't bound to stick with the MCU forever, then it's going to need to be a grand ending that either confirms that Loki can't really change, or a redemptive act that proves to be his last. The fun fact is that one way or another it feels as though the MCU is always going to have a Loki, no matter if it has to be a different version than what people are used to. It'd be great to give out more than just theories and conjectures and vague opinions on what's going to happen, but that's for the analysts and theorists that study the show frame by frame and come up with dozens of ideas of how things could or should go. The storytellers among us like to wonder what's going to happen and think about what's possible, and at this point, it feels possible that Loki might be on another collision course with He Who Remains.
One of the biggest questions now is whether season 2 will drop before the next Ant-Man and Wasp movie, or if we'll be formally introduced to Kang the Conqueror before we get back to Loki and his issues. As of now, it's hard to say anything for certain, especially with a fractured and reassembled timeline that's bound to wreak havoc with everything we've already seen.