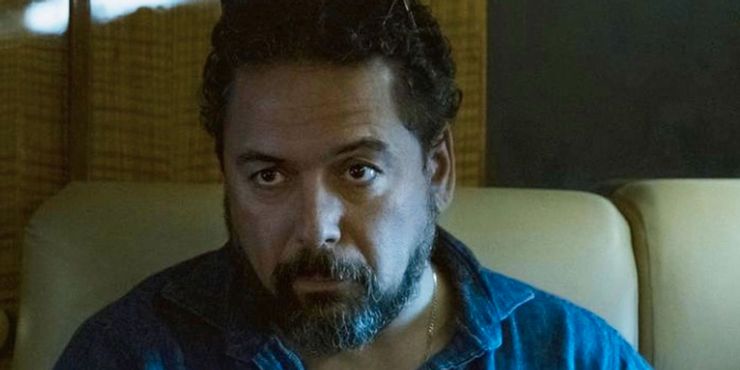 In the nearly 30 years since making his first on-screen appearance, Felix Solis has gone from an unknown actor to a fixture in the entertainment industry. His resume, which now boasts almost 70 credits, includes a mixture of big and small screen roles. Every time Felix steps in front of the camera, you can trust that he is going to put on a great performance. The last couple of years have been especially good for him thanks to his role in the popular Netflix series Ozark. Although the show is now in its final season, the work that Felix and the rest of the cast put in won't be forgotten any time soon. Here are 10 things you didn't know about Felix Solis.
1. He's A New York Native
New York City is undoubtedly one of the best places in the world to pursue a career as an actor. Luckily for Felix Solis, it's also the place he calls home. He was born and raised in the city although both of his parents are originally from Puerto Rico. He got his start working on shows that were filmed in New York.
2. He Has Lots of Theater Experience
Felix's movie and TV roles are what he is best known for, but he has also had a very successful theater career. In fact, Felix got his start on the stage and he has been part of several productions including Havana in Waiting, In Arabia We'd All Be Kings, and Basilica.
3. He's Been In Video Games
Live-action work isn't the only way that Felix has brought his acting skills to life. He is also a talented voice actor who has had roles in Grand Theft Auto IV and Grand Theft Auto: Vice City Stories. As of now, those are his only two voice acting credits and it's unclear if he plans to do more voice work in the future.
4. He's In A Relationship
Throughout his career, Felix has chosen to be fairly private when it comes to his personal life. However, after looking at his Instagram profile, it appears that he is in a relationship with a woman named Liza Fernandez who also works in the entertainment industry.
5. He Has Behind-the-Scenes Experience
Well rounded is the perfect word to describe Felix and his abilities. Sure, acting is what has made him a star but he's also capable of telling stories in other ways. Felix has experience as a writer, director, and producer. That said, acting is his first love and his top priority.
6. He's A Pet Parent
Anyone who has ever had a pet knows that the bond between a human and their fur baby is one of the most special things in the world. Felix is grateful that this is something he gets to experience thanks to his dog, Jackie Robinson. All of the dog lovers out there will be excited to know that Jackie Robinson has his own Instagram profile.
7. He's A Star Wars Fan
Just because Felix is an actor doesn't mean that he can't also be a fan just like the rest of us. He has been a Star Wars fan for many years and he would love to get the chance to be part of the franchise someday. Hopefully, he will eventually be able to see that dream come true.
8. He's Passionate About Social Justice
As an actor, it goes without saying that Felix's primary goal is to entertain. However, he has also chosen to use his platform to do more than that. Felix is a strong advocate for social justice and he has shown his support for the Black Lives Matter movement as well as other causes.
9. He Had A Great Time Filming Ozark
Being a part of Ozark proved to be a great experience for Felix personally and professionally. When talking about his time on set of the show, Felix told Digital Journal, "It's always a pleasure and a relief when you arrive on a set and are immediately welcomed with open arms and a sense of respect. I believe an actor's level of success is based on whether or not they are included in the creative conversation at any given moment. I was asked what I thought about the scenes and the character, which is rare in the world of television. Every single cast member I worked with or met while working was an honest joy, and I'm not arbitrarily saying that."
10. He Is Thankful For All of His Fans
There's no denying the fact that Felix is very talented, but everything he's accomplished wouldn't be possible without the support of his fans. During an interview with Starry Mag he shared a heartfelt message for his fans stating, "I am an Everydayer who firmly believes that if I have been able to see into my future, it is because I have stood on the shoulders of giants. And in my storybook, those giants are the fans, both known and unknown, who have supported me along the way."
Tell us what's wrong with this post? How could we improve it? :)
Let us improve this post!