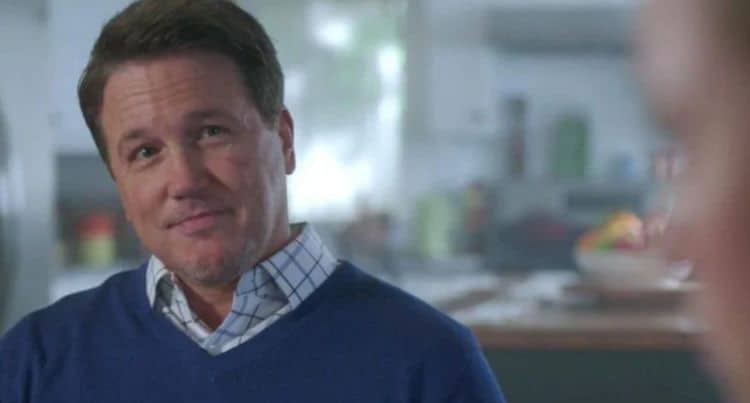 Lochlyn Munro has had the kind of career that lots of actors will only be able to dream of. He has been acting professionally for more than 30 years and during that time he's been in a wide variety of projects. Between the big screen and the small screen, there's a very good chance you've seen Lochlyn in at leave one thing you've enjoyed. In recent years, he has become well-known for playing Hal Cooper in the hit series Riverdale. Although he left the show in 2019, Lochlyn's fans can rest assured that they haven't seen the last of him yet. He has several projects in the works that will be getting released within the next year or so. Here are 10 things you didn't know about Lochlyn Munro.
1. He Is From Canada
At this point in his career, Lochlyn has been in so many American products that lots of people have naturally assumed that he's from the United States. In reality, however, he was born and raised in Canada. Currently, he lives between the United States and Vancouver which is where Riverdale is filmed.
2. He Wanted To Be A Hockey Player
Becoming an actor wasn't always at the top of Lochlyn's priority list. Instead, he used to envision himself with a career in sports. His original goal was to become a professional hockey player, but that dream was cut short when he was injured. His playing days may be over, but he still enjoys the sport as a fan.
3. He Is A Husband And Father
For the most part, Lochlyn is a fairly private person. One thing he's always been open about, however, is the fact that he's a family man. He has been happily married to a woman named Sharon since 1997. The couple has two children together. If Lochlyn isn't working, you can bet he's spending time with family.
4. He Is A Great Musician
Acting is what put Lochlyn on the map, but it's not the only creative talent he has in his arsenal. He is also a great musician and he has performed at many venues in Canada and the United States. That being said, it doesn't appear that he has ever released any original music.
5. He Has A Cameo Account
Thanks to a website called Cameo, Lochlyn's fans now have the opportunity to connect with him like never before. Through the platform, he records and sells personalized video shoutouts that are great for any occasion. At the moment, he charges $55 per video. Fans can also pay $9.99 to DM him.
6. He Is Part Of A CBD Company
On top of being a talented creator, Lochlyn also has a business side. He is involved with a CBD company called Mind Ful Living which launched in February of 2020. According to the company's website, Mind Ful Living is "a line of holistic CBD wellness products designed for mental wellbeing, so you can get to living your best life."
7. He Was In A Video Game
Most of Lochlyn's acting roles have been live-action projects, but he has also done some work in the voice acting world as well. In 2016, he was a part of the video game Dead Rising 4. We didn't find any information to suggest that he plans to do more video games in the future.
8. He Loves Animals
Working in the entertainment industry can be overwhelming, and every once in a while Lochlyn needs a break. He is the kind of person who loves to spend time outside, and he has an extra special place in his heart for animals. From dogs to horses, he enjoys being able to get out in nature and enjoy the beauty of his surroundings.
9. He Has More Than 250 Acting Credits
If you take a look at Lochlyn's acting resume, you'll probably be blown away by the amount of work he's done. According to his IMDB page, he has 252 acting credits which include the handful of projects he's currently working on. In an industry where your next job is never guaranteed, the fact that he's been able to work so regularly is extremely impressive.
10. He Likes To Travel
Most people would agree that if they had more time and money, traveling would be at the top of their list of things to do. Lochlyn is fortunate to be in a position where he's had the time and money to travel frequently. In addition to living between Canada and the United States, he's gotten the chance to travel to other parts of the world including France and Brussels.