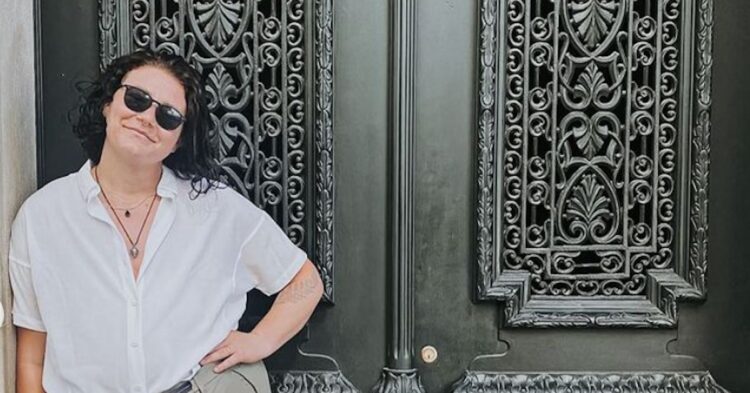 The entire Sister Wives franchise is interesting. Most people do not understand the concept of wanting to be a woman married to one man who is also married to many other women. Most people don't understand the concept of wanting multiple spouses. Most people simply want the love of their life all to themselves, so this is just a fascinating watch. The show is in the news again, too, as star Leon Brown, one of the 18 children of Kody Brown and his numerous wives, has made a major life announcement on the internet. If you want to know what is going on in the Sister Wives world now, here you go.
1. Brown is a Sister Wives Star
Brown is one of the children from the Sister Wives franchise. Brown belongs to Meri and Kody Brown. Brown is the only child of the two, though Kody has many other children with his other wives, and Brown has many half-siblings as a result.
2. Brown is Transgender
Brown is a transgender person, having made the announcement via social media in the summer of 2022. This is a person who has decided to make the announcement recently online a year after the announcement of Audrey Kriss, the significant other to Brown, who came out as transgender in December.
3. Mom Has Responded
Meri Brown has made a response to this announcement. She shared the post her child made online, which does make it appear she supports her child's decision. However, Kody Brown, the father, has yet to say anything. Of course, there is no need for that, and he certainly isn't required to make a public statement to the world. His only requirement is that he speaks to his child about things.
4. Brown is Engaged
Brown and Audrey Kriss have been together since 2017. The couple became engaged in 2019, and Kriss came out as transgender in 2021. The couple has been through a lot, clearly, and there is likely a lot more they will go through as they continue their journey into this lifestyle and this world.
5. Brown Was Born a Woman
Brown was born a biological woman, but made the announcement that Brown was very young when realizing that being a woman was not for Brown. However, the young woman continued to act and behave as a female because of the very restrictive upbringing the young woman was raised in.
Brown has announced that their pronouns are now they/them, and they will not go by he or she or anything that really restricts them into being one gender over the other. As for a name, the name Leon or Leo is going to work for them.
7. Brown Has an Ultimatum
Now that Brown has made the announcement that they have changed their pronouns and their name, they also want the world to know you may only refer to them as their new name and new pronouns. If you choose not to follow their wishes, then you are no longer permitted to speak to them. They will not have it.
8. Brown came Out as Gay in 2017
It wasn't difficult to figure out as Brown was dating another woman at the time – both of whom were gay and did not come out as trans until years later – and the world was not surprised. However, a few years later, the world was surprised to learn that this is a person who is actually transgender and queer, per their own words.
9. Learning is a Thing in Brown's Life
Brown readily admitted that they do not have their life together (well, they didn't say life, they said the "S" word, but we are paraphrasing) in their social media announcement, but they did mention the fact that they are learning who they are on a daily basis, and that is an important part of self-discovery. They want to do what they want to do in life, and they need the time to get to know themselves.
10. We Don't Know About a Wedding
We did mention that Brown and Kriss are both transgender – and out – right now, and that they are engaged. However, we are unsure if there will be a wedding in the near future or not. They have been engaged for approximately three years now, and they have yet to make any wedding plans. We cannot speculate on their wedding planning journey, but we do wonder if they will move things along a little faster now that their news is out and open.