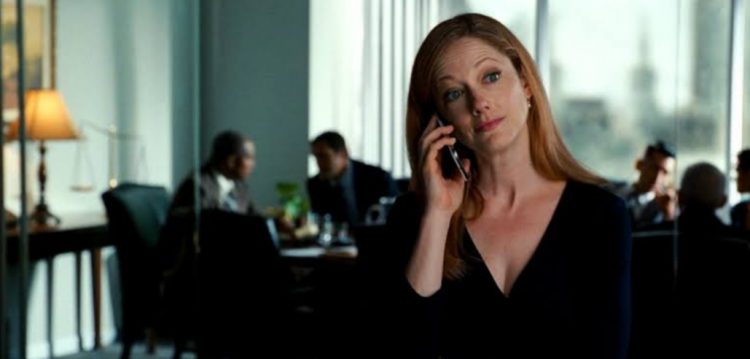 Judy Greer is one of those actresses with an impressionable face. Although she's popularly known as a character actress, she commands the screen with her talent and performance. Since she began her acting career in 1997, Greer has risen up the ranks as one of the best actresses in Hollywood.
But who is Judy Greer when not on screen? Here are 10 interesting things about the actress.
1. Judy Greer Has Starred in Several Hollywood Blockbuster Films and is Part of the MCU
Not many actresses at Greer's level can boast of being in as many successful films as she has. Even as a known character actress, she has starred in two of four of the Planet of the Apes film series, Halloween, Jurassic World, and the MCU's Ant-Man movie series. These films alone have done a whopping $4.4 billion at the Box Office.
2. Judy Greer's Film Nominations
The actress has been nominated for several awards throughout her 20-year acting career. However, for now, she has only won the 2011 Denver Film Festival Awards and the John Cassavetes Award.
She has also received numerous nominations from other top awards. Some of these include Choice Movie Villain at the 2004 Teen Choice Awards for her role in 13 Going on 30, Outstanding Performance by a Cast in a Motion Picture at the 2012 Screen Actors Guild Awards for her role in The Descendants, and Best Acting Ensemble at the 2012 Critics' Choice Movie Awards for her performance in The Descendants.
3. Her Real Name and Why She Changed it
The actress was born Judith Therese Evans in Detroit, Michigan, on July 20, 1975. Greer chose to use her mother's maiden name as her stage name.
4. Judy Greer's Early Years
The actress was born to a mechanical engineer, Rich Evans, and a hospital administrator, Mollie Ann Greer. The actress was born into a Roman Catholic home and was raised a Catholic. However, when she was 10 years old, she convinced her parents to let her start attending a Presbyterian church.
While it's not an out-of-this-world request, her reason makes it more surprising. According to the actress, her decision to leave the Catholic church was because she found the Presbyterian church had way more cute boys.
5. Her Mother was Once a Nun
Besides being born into a Catholic home, Greer's mother was once a nun. She was practically kicked out of the convent for bad and wild behavior. As against the convent rules, her mother had a red bathing suit. Definitely a wild behavior!
6. Judy Greer's Husband
Greer is married to Dean E. Johnsen. The couple met on a blind date and married in 2011. The couple lived in separate houses for the first seven years of their marriage. Johnsen, who had two kids from his previous marriage, wanted to stay close to his kids at the time. When the youngest child turned 18, Johnsen finally moved in with Greer.
7. She's a Published Author
In 2014, Judy Greer published her first book, I Don't Know What You Know Me From: Confessions of a Co-Star. The book talked extensively about life as an actress and stepmother and the behind-the-scenes happenings in the movie world.
8. She Played Three Different Characters in Two and a Half Men
Greer has been featured three times in Chuck Lorre's sitcom, Two and a Half Men. In 2007, she was cast as guest-star to play the role of Myra Melnick. In 2011, she was cast as Bridget Schmidt, and she played Danielle in 2015. Altogether, she is featured in 13 episodes of the show.
9. She was Asked to Dye her Hair to Help Differentiate Her From Jennifer Aniston
Greer was included in the cast of 2009 Love Happens, to be cast alongside Aaron Eckhart and Jennifer Aniston. Greer played the role of Marty, an employee, and friend to Jennifer Aniston's character, Eloise Chandler.
Since they'll share a significant amount of screen time, the movie's producers felt it was best to have Greer dye her hair red. The move made it easier for the audience to differentiate between the actresses, especially since they believed they looked alike.
10. Judy Greer's Net Worth
For someone who hasn't played the lead role in films, Greer sure has accumulated enough over the years. According to Celebrity Net Worth, Judy Greer is worth an estimated $5 million.