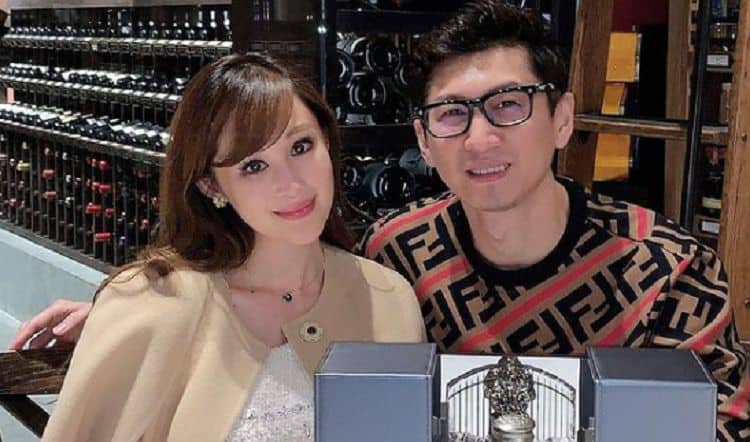 Cherie Chan is a woman who does have so much going for her. She's a reality star on a huge Netflix show. The show Bling Empire is only in its second season, but it's already filled with so much drama we cannot wait to watch each new season premier. Who is Cherie? Here's what we know.
1. She's From Bling Empire
She's the darling woman from the Bling Empire series we all met in Season 1 when she and her then-boyfriend welcomed their second child together. Cherie and Jessey are a sweet couple, and their romance and lack of engagement along with the addition of a second baby in their life played a huge role in their storyline.
2. She Left in the Second Season
She was part of only a few episodes of the second season. She left abruptly and without any fanfare after some rumors were brought up. The rumors are that her own husband is a man who was married to another woman when they met, and that he has other, older children of his own outside of their own little family. It was brought up and brought to her attention during filming, and she put an end to that immediately.
3. She Asked her Husband to Marry Her
The couple wed early in 2022 during a small ceremony that was really all about them. They didn't tell the world that they were married or that they were getting married, and it does seem to be very much like them. They were engaged at the end of the Season 1 finale when she asked him to marry her at an event. They'd had two kids together at this point, and she was ready for him to become her husband. He didn't seem to be ready to ask, so she did it herself.
While we don't know that much about her family or her life outside of her husband and their children, she's rumored to be the heiress to a denim fortune. What we imagine this means is that her family owns a line of jeans that might be a big deal – and there are a few we can think of off the tops of our heads.
5. She's Wealthy
Even without what appears to be the income of her family and their own net worth, she is doing all right on her own. She and her husband are currently worth a rumored $200 million, which is no small sum. They're living a good life, and it seems to be all right for them.
6. She Owns a Tequila Company
She and her husband – who will one day take over his own parents' furniture empire – started their own label of tequila. It's called Religion Tequila, and it appears it is a big deal to them and to their families. They are going to do big things regardless of what business they touch. Family or their own, they are killing it.
7. She is a Great Mom
If there is one thing she makes very clear to everyone in her life, it is that her son and daughter are the most important people in the world. She is a wonderful mother, and she makes it very clear to everyone who is watching that her kids come first, and they will always come first.
8. She Wanted to Sing
Her biggest dream in life was to go into the music industry. She's a talented pop star, and she did give it a go. However, it's rumored that her mother did not like to hear her doing this with her life, so she did not allow her to continue the dream of becoming a famous musician. At the end of the day, however, she's doing big things, and she's making big changes, and she's not going to allow her life to falter. She did respect her mother's wishes, but she isn't slacking in the success department.
9. We Don't Know Her Age
What we love about her is that her age is nothing we know. Some people suggest she was born in the 80s and is currently in her 30s. However, there is no way to verify that because she doesn't share her date of birth. She is aging well, though, and she could honestly be any age at this point.
10. She's Relatively Private
She's going through a lot in her own life right now, and much of what she is going through is being kept private. She's not addressing rumors or even what happened on the show, and she's not required. All we know is that she's chosen to remove her family from the spotlight, and that is fine.
Tell us what's wrong with this post? How could we improve it? :)
Let us improve this post!