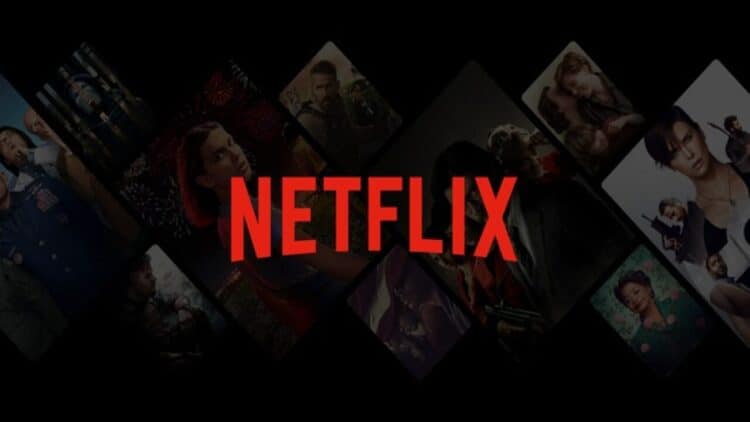 In 2013, Netflix released the first season of House of Cards, and the age of streaming web television was born. It's been a wild ride, and Netflix should be given its due as the pioneer of this television and film viewing model. But in the 9 years since it started a new model of consumer viewing, Netflix has experienced soaring highs and crushing lows, all crashing down in the first quarter of 2022 losses the company disclosed. In 2022, Netflix is now lost in an endless sea of streaming channel options. To the company's credit, they knew this may happen, and this is why they started their rise by prioritizing spending for original productions that would never leave the platform. But the prolific output has not always yielded profitable, long-lasting results. I mean, what are the legacy Netflix Originals? Stranger Things, The Crown, Ozark? All are great series in their own right, and all are nearing the end of their respective runs. Soon, these series will join House of Cards and Orange Is the New Black as former Netflix glories. There doesn't seem to be anything waiting in the wings to spurn these cultural phenomena. In the meantime, the company keeps hemorrhaging subscribers thanks to rising costs, favoritism that leads to censorship, and an inability to learn from its mistakes and listen to its subscribers. Not everyone displeased with Netflix is a mindless internet troll and it's time for the company to consider some steps to retain its subscriber base.
Eliminate Censorship
Netflix has long favored infusing its productions with diversity, and this is a noble and admirable thing. All production companies should do this, but do it in a way that is not blatantly pandering to a trend and divisive to the point of becoming plot points and central themes of the production. The controversy surrounding Dave Chapelle's comedy special in late 2021 is a prime example of the worst of this. His words were completely taken out of context and then weaponized as part of some bizarre, industry-wide angry mob hell-bent on silencing and "canceling" those who dare to even poke fun at their creepy authoritarianism. To Netflix's credit, they did not censor the show, and in fact, have recently released a statement that prioritizes free speech and freedom of expression in their productions–the way art and creativity should always be.
Stop Acting Like a Tech Company
Apart from tit for tat cultural issues, Netflix also has an identity problem: it acts far too much like a tech company and not an entertainment production company. Take HBO in comparison, everybody knows that HBO stands for prestige programming. When a Netflix series "drops,"–even the best of the best Netflix series–an entire season is consumed in a matter of hours and then another year passes before the next season debuts. If it even does get renewed as the company has long practiced a model of dumping a series if it doesn't meet a certain mysterious metric. Just produce, produce, and produce some more and hope that something, somewhere sticks. What you end up with is millions of dollars wasted and zero return on the investment spent. This is how large tech companies operate, not production companies who take time to do research beforehand to find out what stories will appeal to certain demographics and tastes within their subscriber base. This leads to the next point…
Consider Using the Weekly Episode Model
This suggestion is no doubt controversial, and even I do not completely agree with it. Premiering an entire season of a series all at once has been Netflix's calling card since the beginning. It is one aspect that makes the company totally unique. But viewer convenience is not always great in this realm if it means the company could be leveraging its budget much better. A weekly episode model is something that defines the earliest origins of television itself. This not only keeps viewers engaged and waiting, it also keeps subscribers subscribed. It would be unbelievable to imagine the company does not know that many people simply create a new account to receive a free trial, watch a new season of a show, and then immediately cancel. They have to know. Although this will disrupt what we have come to expect from Netflix even more, it would be within the best interest of the company.
Stop Raising Prices
I cannot recall how many times in the last few years Netflix has raised its prices. It is so disappointing to consider this that I have no desire to get an exact count, but it's a lot. The company has always blamed price hikes on the rising costs of their production budgets and acquisitions. Blaming the subscriber through price hikes for bad business decisions is certainly not a good look. Sure, some of it is greed, but this reason is certainly easy to see based on the nearly endless stream of "content" that was premiering on the app practically everyday from around 2017 to 2021. For every 1 or 2 series or true crime documentaries that got a thumbs up from me, there were about 10 more series and films that got a thumbs down. Just totally disposable drivel. You then begin to wonder where the productions are that are justifying this astronomical price when compared to the other streaming services. All good questions. Stop blaming it all on password sharing and start making more prestige productions.
Stop Calling Everything Content
I have purposefully avoided using the word "content" throughout this article. We all need to arrive at a place where we stop calling everything that comes from a creative space "content." And so does Netflix for that matter. Calling a TV series or film content makes it sound like something that is thrown in a disposal bin at a fast food restaurant after a bite or two. Fictionalized storytelling comes from the creativity and hard work of a team of artists, not a commentator in a TikTok or YouTube video. Just acknowledging this can help the optics going forward.