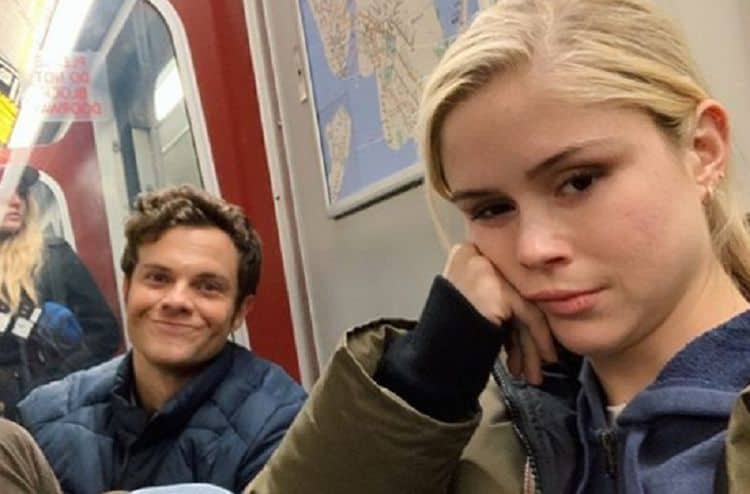 If you've been following Amazon's upcoming comic book series adaptation, The Boys, you may have heard that Erin Moriarty has been cast as Annie January. In the show, Annie January — using the alias Starlight — is a young superhero who is asked to join the superhero team "The Seven". It turns out that they hired her as little more than a joke, amusing themselves at her expense. Ms. Moriarty has also appeared in Jessica Jones among other television shows. So far, the young actress has done a commendable job portraying a variety of characters. It remains to be seen if she will keep up her promising early career and rock the Amazon release in 2019! Erin Moriarty is a phenomenal actress, and a person with an interesting backstory that you may not know much about. So, without further delay, here are Five Things You Didn't Know about Erin Moriarty:
She Loves Literature
When asked about her favorite book in a 2013 interview, Ms. Moriarty's initial response was The Things They Carried by Tim O'Brien. While this is certainly an excellent meditation on war and suffering, Erin Moriarty also listed Shakespeare's A Midsummer Night's Dream as another one of her favorites. She goes on to describe her time in high school, where one of her English teachers recommended the old play. In her own words, she really has a "passion for reading!"
She Started Acting Right out of High School
The talented young actress elected to pursue her career right after high school rather than trying to get a college degree. In an interview about her independent film Toy's House, she stated that she wished to film more and try to get more work during this gap year. Her career is young, but she has already scored some great roles. We can't really blame her for choosing to skip college — she really doesn't need it with her natural acting talent.
She Was Named One of the Twenty Actors to Watch under 20
Citing her phenomenal acting on HBO's True Detective, IndieWire added her to their coveted list in 2014. The predictions that IndieWire made about her career three years back have proved to be solid. They anticipated that she would find success playing memorable roles on television, as well as in Blood Father with Mel Gibson. With the way that her career is going today, particularly in light of the newly-announced role, Erin Moriarty should still be on the list of acting professionals to keep a close eye on in the upcoming years.
She Is Often Confused with a CBS Correspondent
Erin Moriarty shares a name with a prominent correspondent for CBS. The correspondent Erin Moriarty works on "48 Hours", and has been doing so since 1990. She does not act in any films or television — however, that is about the only way to differentiate between the two. The name "Moriarty" isn't the most common name, so finding two Erin Moriartys is sort of like finding a needle in a haystack. Maybe it's a blessed name — both women are quite successful in their respective career fields.
She Was a Troublemaker as a Child
In another 2013 interview, Ms. Moriarty shared a tale of rebellion from when she was eight years old. Apparently, her and her similarly-aged friend had decided to act out after having a sleepover. Early in the morning, the two eight-year-olds decided to take off and just walk around New York City. Erin Moriarty and her friend ended up being okay, but as she says herself, this was a pretty serious act of rebellion for such a young child. Perhaps this reflects on her devil-may-care roles that she has played in recent television appearances.
Hopefully you learned something you didn't know about this talented young actress. Let us know how you feel about her upcoming role as Starlight in the comments below!
Tell us what's wrong with this post? How could we improve it? :)
Let us improve this post!