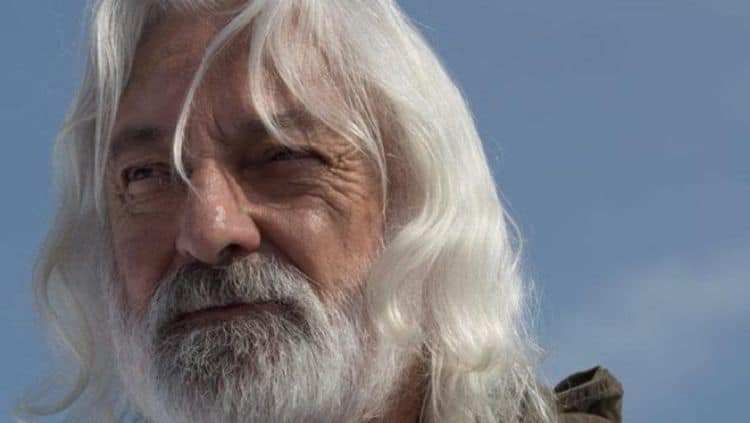 The reality of the coronavirus is bound to hit home for a lot of people since out the many cases that have come along a lot of folks have come through other end just fine, while unfortunately some individuals, such as Andrew Jack, have not. As mentioned by B. Alan Orange of MovieWeb, Jack passed away just recently from complications that were brought on by the coronavirus, and even worse is that his wife couldn't be there with him at the end as she caught the coronavirus as well and had to be quarantined. Jack has been involved in a number of movies throughout the years and was a part of the recent Star Wars trilogy that just wrapped up a while back, which means that he's touched a lot of lives and has been someone that really meant something to a lot of people. Having worked with around 200 actors, Jack is one of those that a person might not see that often since he was on screen several times, but could easily surmise was working with people on a personal basis since he was a language and dialect coach that helped a great number of people throughout their careers in a variety of ways. Andrew is not the first celebrity to pass from the coronavirus, but like many others he's the kind of individual that is likely best known by fans that know of his work or those within the business that knew him the best.
Anyone thinking that there's any one person or group that is protected from the COVID-19 virus should have already had a serious reality check since the truth is that many have felt the effects of it and many have recovered, but there are plenty that haven't. The mortality rate has been up for discussion when it comes to the coronavirus and the truth of it is that those in certain age ranges are in fact at higher risk, as are those that have certain pre-existing conditions that make them more susceptible to the virus or complications that can arise because of it. But the overall truth is that the virus can affect pretty much anyone, but it is being seen to severely impact those that were just mentioned. Andrew was working on The Batman at the time of his passing, one of the many movies he's been involved with over the years and one of those that likely will be paying some tribute to him once they can get back up and running. In a big way people such as Andrew and many others are those that help various movies and TV shows get off the ground and stay aloft as they play a crucial role in getting the actors to sound the way they need to so as to play the parts they've been given in a convincing way.
It'd be crass to simply say that there are many like Andrew in the business, but the truth of it is that there are since dialect coaches are quite important given the number of movies that are out there and the fact that some actors really need the help when it comes to speaking the languages and accents they'll need for each role. But on the upside of this otherwise rude statement Andrew was one of the absolute best and was renowned in his field since if one looks at his resume they'll see that he's been a part of more movies than many actors in the business and has been around a few times, so his part in show business was well-documented and was definitely something to be proud of, and will be more than worth the many tribute pieces that he'll end up receiving. Celebrating someone such as this, who gave so much to the business that he was a part of and who did so much in his time, is simply mandatory. Even with all the lives that have been lost in the last couple of months, and it is true, the coronavirus has taken a good number of people despite leaving many more alive and either in or currently out of recovery, there are those that are felt more acutely thanks to who they were and what they did for others. A lot of people might not have known who Andrew was, but hopefully as his tributes roll out and people get to looking at what he's done they'll feel their eyes widen as they realize that he might have worked on several of the movies that helped define their lives throughout the years. His filmography is that extensive really, since he's been a part of so many different projects that it's hard to count them all in one sitting. So here's a big thank you to Andrew for all he's done, and may you rest in peace sir.