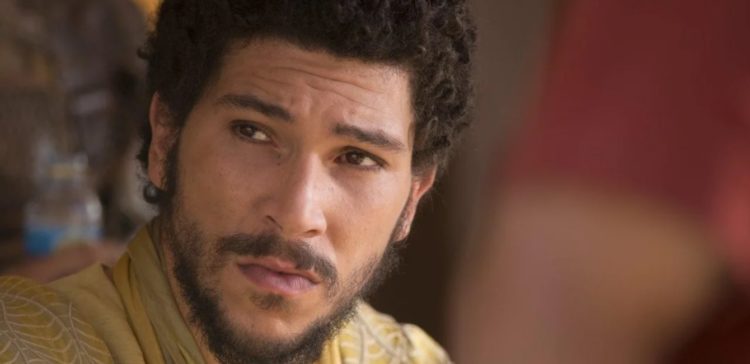 Joel Fry seems like the kind of guy you've got to know about if you're going to fully enjoy him on screen since otherwise he might escape your notice simply because he does tend to get around and it might be entirely possible to miss out on one show or another that he's done. That being said though he's been quite prominent in show business in recent years and has managed to create quite the career for himself. With what he's done thus far and what he has lined up in the near future it would seem that he's only going to get more and more popular, perhaps to the point that he's going to become a very well known actor that many more people will instantly recognize when they see him. As of now it does seem as though he's simply going with the flow and keeping his career moving forward, but it would seem that if he really wants the extra push into the spotlight that he would start auditioning for bigger roles. Of course that might not be his plan, so we'll have to wait and see.
Here are a few things about Joel you might not have known.
10. He had a part on Game of Thrones.
Anyone that can make this claim, and there are a lot of those that didn't have a speaking role that can do so, would likely see this as a big feather in their cap. Given that he lasted for several episodes this is a big up for Joel since not everyone who wasn't a main character can say the same on a show where death was a commonality among the many different cast members.
9. Joel's done some voice acting as well.
Some actors go in for voice acting and others don't it would seem, it's all a matter of personal preference and what they happen to want to do at the time. But with some projects it's hard to say no since quite honestly the idea of contributing to something that continues your exposure and lends you a new credit for something that is not the run of the mill role is kind of hard to let go.
8. He's also starring in the upcoming Cruella movie.
It's yet to be seen just how the upcoming Cruella movie is really going to be devised but it would seem that there's already a few individuals that have been selected for the movie, and given that Disney is looking for people that can exemplify the right traits for their characters it's fair to say that Joel will be quite comical in his role when it happens.
7. He is also a musician and prefers the guitar.
There are a lot of people in Hollywood that are multi-talented and it's not a surprise to be honest since a lot of folks tend to need at least a couple of skills to rely on now and again. Sometimes though it's just a hobby, a way to unwind that they tend to pick up at some point in their lives.
6. Joel is currently in his 30s.
This seems to be the prime age for a lot of people in Hollywood since it's the right time to really decide if you're going to stick with your career or move on, and what you're going to keep doing. For a lot of people in this age range the decision is one that bears a good deal of contemplation.
5. He keeps his personal life to himself.
I'll have to admit I'm starting to gain some measure of respect for those that keep to this practice since they're not keen on airing out their dirty laundry, if they have any, to anyone and everyone that's willing to listen. It might not offer as much to go on in terms of information, but it's still easier to kick back and just comment on their career than to go digging around in their personals.
4. His net worth is around $8 million.
This kind of proves that he's done quite a few things with his career since you're not typically handed a net worth of millions without having done something for it. This also cements the fact that he has gained a great deal of popularity.
3. He's also been a therapist and educator for a while.
Joel obviously has a bevy of skills that he tends to let loose when he feels the need and yet doesn't always share with everyone unless they ask. Private life, remember?
2. Joel has been on several different programs throughout his career.
He's never been that idle in his career since he's been in a few different programs throughout the years and hasn't really sat still all that much.
1. He's quite open when it comes to his career.
Thankfully when the talk revolves around his career he could probably talk your ear off and then some.
He's definitely going to stick around for a while it seems.
Tell us what's wrong with this post? How could we improve it? :)
Let us improve this post!