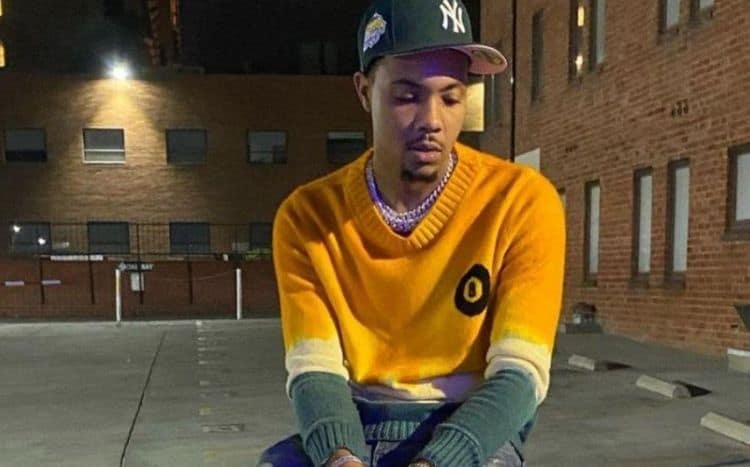 G Herbo is a rapper who has been in the rap game since 2012. He's released tracks that fans love, he's had some controversy in the media as of late, and he's caused some problems along the way. None of that disputes his talent, but his talent is not why he's currently in the media. He and his musical team are the subjects of an investigation alleging they spent more than four years using stolen credit cards to secure private jets, hotel rooms, and even designer puppies. The rapper is also accused of using the stolen credit cards to pay for exotic car rentals and private yachts, and he maintains that he is innocent of all charges. Right now, he's in the media for all the wrong reasons, but his fans still want to get to know more about him.
1. He's Still Young
G Herbo is very young. In fact, he's only 25 as of 2020. He was born on October 8, 1995. He spent a few years living that 90s life, but not enough of them to remember the decade or have any real memories of being a kid when the world was still a lot more innocent and free. He grew up primarily in the cell phone and social media era – and it's a vastly different one.
2. He's From Chicago
Born and raised, he's from Chicago. He was there his entire life, but we don't know much about his family. We have no idea who raised him or if he has siblings. We also don't know if he spent his childhood looking to become a rapper or it is something he figured out a little later in his life.
3. He's a High School Dropout
While growing up in Chicago, he attended high school at Hyde Park Academy High School. However, he made the decision to leave school and pursue his rap career when he was only 16. He didn't finish, and there is no word as to whether he ever worked on his GED or graduated later in life.
4. He's Influenced By Many Famous Rappers
Everyone has someone in their lives who influences them to do better, to be more, to make it more impressive, and G Herbo is influenced by some of the best in the business. He looks up to artists like Lil Wayne and Gucci Mane and Meek Mill as his inspirations. As some of the most famous rappers in the music industry, we can see why he'd look up to them as role models.
5. He's Giving Back to His Community
Say what you will about him with his legal troubles dating back a few years, but he's a man who is giving back to the youth in his local hometown. He's worked with the people who are redeveloping an elementary school called the Anthony Overton Elementary School in Chicago. His goal is to provide the proper equipment for any student who wants to grow up with an interest or passion for music. It's something lovely.
6. He's Using a Stage Name
We probably didn't have to point that out, but G Herbo is a stage name. His birth name is actually Herbert Randall Wright III. Before he took the name G Herbo, he also decided that he would go by the name Lil Herb, but that did not stick.
7. He's Doing All Right
One thing that G Herbo can say about his life is that he's in a good place financially. He has an estimated net worth of approximately $2.7 million as of 2020, which his not a bad net worth for a man who just turned 25. In fact, he's doing quite well compared to most.
8. He's Got a Son
While he doesn't say much about his personal life, he does have a son. The rapper has a little boy with his ex-girlfriend. He posts photos of his little one on his Instagram page on a regular basis. We can say with certainty he's a darling little boy.
9. He Has a Huge Following
G Herbo is not without his fans. He has many, many fans, and they love to follow him on social media. He might be a rapper by day, but he could be a social media influencer if he wanted to be one. He has almost 6 million followers on just the 'gram, and that's a huge accomplishment.
10. He Stays Private
He talks a lot about life and about his music, but he doesn't say too much about his personal life on a regular basis. He keeps that to himself as much as he can, and that's a situation that makes his life a lot easier. He keeps privacy at the forefront of his life, and everyone should do the same.