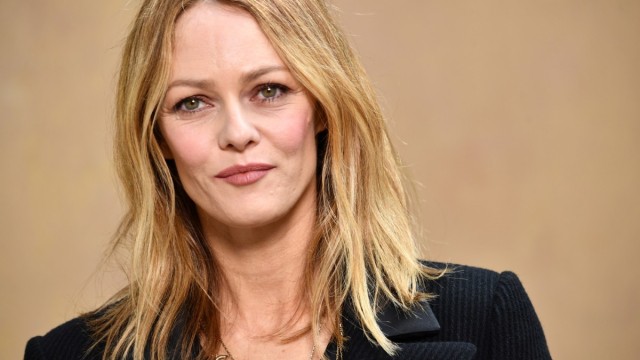 Vanessa Paradis has been famous since she was a young teenager, but nothing made her more famous than her longtime romance with one of the most famous actors in Hollywood. She spent years with Johnny Depp as his number one leading lady, and the mother of his children. When their romance ended, they split with love and amicable peace, and they moved on with their lives. Unfortunately, he moved on with a woman who was not just not as good for him. Vanessa Paradis has been keeping her private life as private as possible while her baby's daddy has been dragged through some difficult times as Amber Heard alleged he hurt her, abused her, and was not good to her. It makes us want to know more about the woman she spent so long with.
1. She's a 70s Baby
Vanessa Chantal Paradis was born in the 70s. Her date of birth is December 22, 1972. She's currently working on her 48th year, and she's looking younger and more beautiful than ever despite the fact that she is only 2 years from her 50th birthday.
2. She's French
She was born in Saint-Maur-des-Fosses, France. Her mother and father were both interior designers. Their names are Corinne and Andres Paradis. Her family is very successful. Her uncle is a musical producer, and he is the one how began her musical career when she was only 7.
3. She's Been Singing Since She Was a Child
She's always been quite talented in her musical abilities, and her famous uncle knew this. It's why he game working with her to make a name for her when she was only 7. He had her appear on a local television show in France, and he caught some attention for her. She was immediately famous when she recorded her first song at the age of 14.
4. She Dated Lenny Kravitz
She was already a successful singer and model for brands such as Chanel and Miu Miu before she came to America and began her relationship with Johnny Depp, but did you know that she had another high-profile romance with another famous American for many years? She spent nearly five years in the 90s dating singer Lenny Kravitz, though most people seem to have forgotten about this part of her history.
5. She's Married
Another very surprising fact about Vanessa Paradis is that she is married. She spent more than 14 years with Johnny Depp, had two kids, and never married. However, she's currently married to Samuel Benchetrit. He was a director in a movie she was in. He is now the stepfather to her children and her Johnny Depp's kids. Their daughter, Lily Rose, was born in 1999, and their son Jack was born in 2002.
6. She's Stood Up for Depp
In the midst of the trial he is going through at the moment, she's scheduled to testify as a witness to his behavior during the last years of their relationship. However, she's said on numerous occasions that he was never anything other than kind, non-violent, and generous to her and their children.
7. She's Close to Her Ex
Though they never married, they do have two children together. Additionally, despite the fact that she is now married to another man, the former couple did spend the holidays together in Paris in 2019 with their kids. They are nothing if not a united front for their children.
8. She's Close to Her Children
She spends a great deal of time with her children, and it is obvious that they are a close family. Her kids seem to get along with her husband, and they seem to want to spend as much time as possible with both her and their father, which is probably why they spend so much time together as a family.
9. She's In Agreement with Winona Ryder
When Johnny Depp was accused of being violent towards Amber Heard following their quickie wedding a few years ago, his life turned upside down. Both his children's mother and his ex before her, Winona Ryder, claim he was never abusive to them, that he was never abusive toward anyone, and that they cannot even fathom what his now ex-wife is saying about him. That's a big deal if you ask us.
10. She and Her Daughter Share A Client
Both Vanessa Paradis and her daughter, Lily Rose Depp, share a client. They have both been models and brand ambassadors and spokespersons for famous brand, Coco Chanel. That's quite a statement, don't you think? Their beauty makes it easy to see why they would make good models for this major fashion house.
Tell us what's wrong with this post? How could we improve it? :)
Let us improve this post!