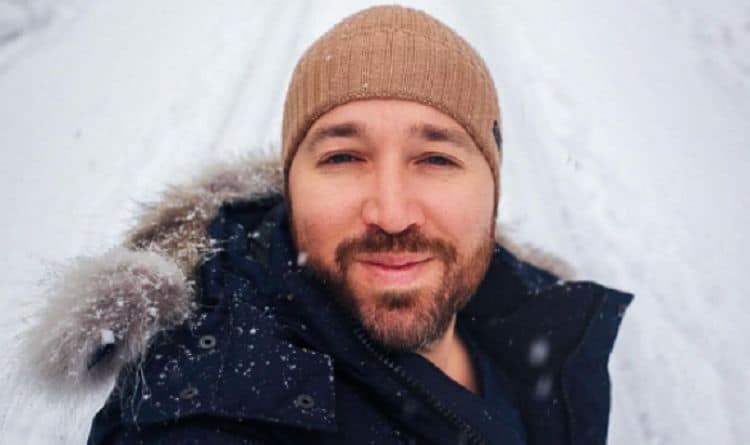 Dennis Prescott may have discovered his love for cooking later in life than most chefs, but he's certainly made up for lost time. Over the years, Dennis has become famous for his skills in the kitchen and his hard work paid off in a major way in 2019 when he was cast as an expert in the Netflix series Restaurants at the Edge. In the show, Dennis and his co-stars put their expertise together to revive struggling local restaurants. Not only has the series given him a chance to share his talents, but it's also put him in a position to help some of his colleagues continue to make their dreams come true. Here are 10 things you didn't know about Dennis Prescott.
1. He's Canadian
Although Dennis spent a lot of time living in the United States, he is originally from Canada and he is very proud of his roots. His culture and his upbringing have always played a major role in his creative process. Although he travels frequently, Dennis still resides in Canada.
2. He Was An Aspiring Musician
Dennis' path to becoming a professional shelf is so unique that it's almost hard to believe. He isn't someone who grew up with a desire to be a chef, and he didn't even really learn how to cook until he was an adult. Instead, music was his primary focus. Prior to becoming a chef, he was living in Nashville and working towards a career in music.
3. He's A YouTuber
Being on Restaurants at the Edge isn't the only time you can see Dennis in action. He also has a YouTube channel where he posts lots of recipe videos. His channel has grown steadily over the years and he now has 25,000 subscribers and his content has gotten more than 616,000 total views.
4. Nostalgia Is His Secret Ingredient
Let's face it, there are a lot of really talented chefs out there but the most successful ones always have something special that sets them apart. For Dennis, that something special is nostalgia. In an interview with Carly Martinetti, Dennis said, "Dishes that tap into memory and nostalgia are those plates you'll always remember. Whether you're dining at your local mom & pop shop or a Michelin starred establishment, nostalgia is king."
5. He's An Author
Dennis always looks forward to being able to share his craft with others, and he eventually decided that creating a cookbook would be the best way to reach a lot of people at once. In 2017, Dennis released a cookbook titled, Eat Delicious: 125 Recipes for Your Daily Dose of Awesome.
6. He's Married
Although Dennis' success has gotten him a lot of attention over the years, he prefers to keep the focus on the professional side. As a result, there isn't a ton of information about his personal life. Several sources, however, have reported that he is married although details about his wife have been kept private. It's unclear whether the couple has any children.
7. Traveling Inspires His Cooking
Inspiration is easily one of the most important aspects of the creative process, but it isn't always easy to come by. Traveling to different parts of the world is one of the main things that inspires Dennis. He loves learning about other cultures and being introduced to different foods and ways of cooking.
8. He Has A Huge Instagram Following
Social media has become a very popular tool for people in the culinary industry. Thanks to platforms like Instagram, chefs can easily share their creations with people all over the world, and this is something that Dennis has taken advantage of. Dennis currently has 603,000 followers on Instagram and that number is likely only going to grow.
9. He's Also A Photographer
If you take a quick scroll through Dennis' Instagram profile, you'll probably notice that his photos are beautiful. Many people will be surprised to know that Dennis actually takes the photos himself. In addition to being a chef and a musician, he is also a talented photographer. His love for taking pictures ties in perfectly with his love for cooking.
10. He's Worked With The United Nations
The work Dennis does on TV isn't the only time he uses his talents to give back. He has also collaborated with the United Nations to help people in developing countries gain access to good and clean water. Dennis told Maritime Edit, "World Vision is the UN's on-the-ground partner, and I have been involved with the World Food Programme, which is the food arm of the United Nations, helping develop a chefs' manifesto."