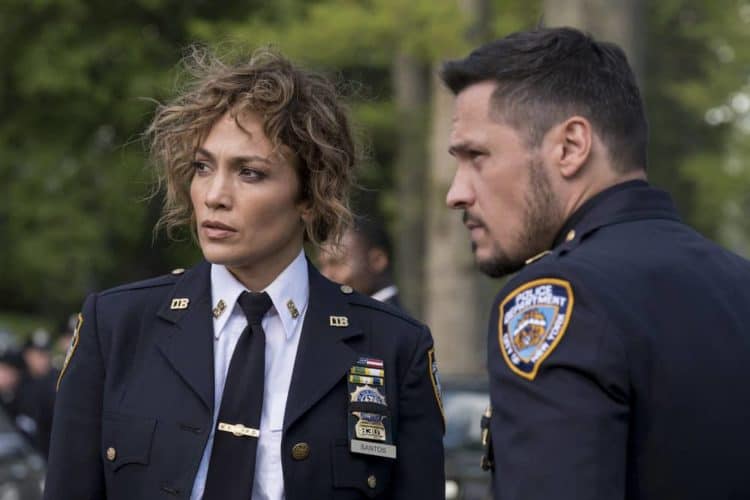 With a handsome face and plenty of talent to go along with it, it's easy to see why the camera loves Nick Wechsler. Throughout his career, he has been fortunate to find several steady opportunities on popular projects. Lots of people will probably recognize him from his roles in shows like Roswell, Revenge, and Shades of Blue. Nick has managed to bring something special to every project he's a part of, and he has a quiet way of commanding viewers' attention. All of the work he's put in over the years has allowed him to earn the admiration of fans and the respect of the people's worked with. Keep reading to learn 10 things you didn't know about Nick Wechsler.
1. He's From New Mexico
Being cast in Roswell was probably a cool experience for Nick because he is originally from New Mexico. He was born and raised in Albuquerque which is about three hours away from Roswell. After high school, he decided to move to Los Angeles to pursue his acting career.
2. He's Not Shy About His Politics
Long gone are the days when people are shy about making their political affiliations known. After the last few years, there are lots of people who have no problem letting the world know which side they're on. Nick is definitely very liberal in his political beliefs and he often shares political content on Twitter.
3. He Has Theater Experience
Nick's on-screen work is the first thing that comes to mind when most people think of Nick's acting career, and that's because a lot of people don't know that he's also done a lot of work on the stage. He has been in several productions including A Midsummer Night's Dream and You Can't Take It With You.
4. He Used To Want To Be A Singer
Becoming an actor wasn't always the future Nick saw for himself. He told Schon Magazine, "when I was younger I wanted to be a singer in a band, even though I had no talent for that and I was really shy. But I abandoned those plans, although in reality that was just a wish, and then my next goal was to be an actor."
5. He's A Private Person
Nick has been acting professionally for more than 20 years, but throughout all that time he has remained a very private person. He doesn't do many interviews and when he does, he never gets too personal. For him, a more low-key lifestyle seems to be exactly what he prefers.
6. He Considered Becoming A Therapist
Before Nick fully committed himself to acting, he was thinking about becoming a therapist. In an interview with Reality Style Network, Nick said, "I started applying to SMC to get some GE courses out of the way because I wanted to get a degree in Psychology so that I could work as a therapist. I stopped because I was auditioning so much that I realized I was going to have to pick one — school or dedicate myself full time to auditioning."
7. One Of His Brother's Passed Away At A Young Age
Things in Nick's life haven't always been smiles and giggles. When he was a teenager, he suffered a very tragic loss when one of his older brothers passed away after a battle with cancer. His brother was just 24-years-old at the time of his death. Since then, Nick has become very passionate about cancer research.
8. He Loves Comedy
A lot of Nick's roles have been more on the serious side, but making people laugh is something he's very passionate about. He really loves comedy and his sense of humor is one of his favorite things about him. He even told Schon Magazine, "I get more fulfilment from sending a carefully composed funny text to a friend than I do from acting."
9. He Was In An Episode Of Malcolm In The Middle
In addition to the shows he's had regular or recurring roles in, Nick has also made guest appearances on some pretty well-known series. One of them is the popular 2000s sitcom, Malcolm in the Middle. Nick was in an episode of the show in 2003 not long after Roswell ended.
10. He's A Master At Making Fart Noises
Do you have any cool/weird hidden talents? Nick Wechsler does. While talking to Reality Style Network, Nick revealed, "I can make a fart noise with almost any depression in my body — with my eye socket and my hand, with my neck and my shoulder, with the concave bit between my pec muscles."
Tell us what's wrong with this post? How could we improve it? :)
Let us improve this post!