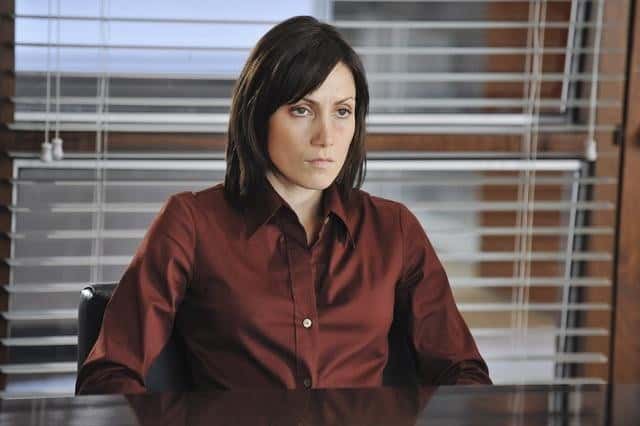 Amy Rosoff, a talented actress with over 15 years of professional experience, may not be a household name, but she undoubtedly deserves more recognition. With nearly 30 acting credits under her belt, Amy has showcased her undeniable range in successful projects like Flashforward, Scandal, and House of Lies. Always giving her all, Amy's dedication has brought her immense success. Let's dive into 10 lesser-known facts about this versatile actress.
1. A Voice in the Gaming World
While Amy's on-screen performances are well-known, many may not be aware of her extensive voice acting work. In addition to animated series, Amy has lent her voice to video games such as The Crew and Fallout 76.
2. The Blogger Behind the Actress
Understanding the importance of online content creation in today's entertainment industry, Amy runs a blog through her website. She writes about various lifestyle-related topics, including wellness and parenting.
3. A Passion for Travel
Amy is not one to stay within her comfort zone. She loves living life to the fullest, and traveling has allowed her to do just that. Her adventures have taken her across the United States and beyond.
4. A Devotion to Health and Fitness
Amy places a high priority on taking care of her body and mind. She ventured into fitness training several years ago, and in an interview with Charlotte's Book, she explained that her work is not just about physical training but also involves life coaching for her clients.
5. Family First
Despite her dedication to her career, Amy's primary focus is her family. She is happily married to Jamie Davis, and together they have two adorable children.
6. Embracing the Great Outdoors
Amy's years in the entertainment industry haven't made her crave a Hollywood lifestyle. Instead, she prefers simplicity and loves spending time in nature, particularly near water. Going for walks with her family and enjoying the outdoors helps Amy center herself and recharge.
7. A Solid Educational Foundation
When Amy decided to pursue acting, she knew she had to take it seriously. She enrolled at New York University's Tisch School of the Arts, where she earned a BFA. After graduating, she moved to Los Angeles to chase her acting dreams.
8. Skincare Enthusiast
Healthy skin is crucial for someone who spends as much time in front of the camera as Amy. She told Charlotte's Book about her obsession with skincare, revealing her daily facial scrub routine and commitment to wearing sunscreen.
9. Touring with Selena Gomez
Amy's fitness training expertise has led her to work with numerous celebrities, including Selena Gomez. Amy helped Selena get in shape for her Revival Tour and even joined her on the road, an experience she considers life-changing.
10. A Foray into Producing
Amy's talents extend beyond acting and fitness training – she's also a producer. She made her debut in 2018 with the film A Simple Wedding. While this is her only behind-the-scenes credit so far, it wouldn't be surprising to see her delve deeper into producing in the future.
Tell us what's wrong with this post? How could we improve it? :)
Let us improve this post!