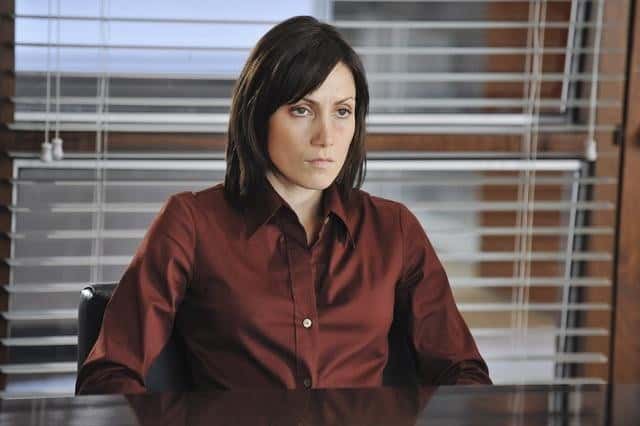 Amy Rosoff has been acting professionally for more than 15 years. While she may not be a household name, many people would probably agree that she deserves a lot more credit than she gets. Her range as an actress is undeniable and she has shown that she has what it takes to light up the screen. With nearly 30 acting credits on her resume, Amy has been a part of several successful projects including Flashforward, Scandal, and House of Lies. No matter the size of her role, Amy is the kind of performer that always brings 100% to everything she does and that attitude has earned her lots of success in life. Keep reading to learn 10 things you didn't know about Amy Rosoff.
1. She's Been In Video Games
Most people are familiar with what Amy has done in front of the camera, but they may not realize that she's also done a lot of voice acting over the years. In addition to voicing characters in animated series, Amy has also been in video games such as The Crew and Fallout 76.
2. She's A Blogger
In this day and age, being able to create online content has become a very important skill for people in the entertainment industry. Amy seems to have a strong understanding of this. She runs a blog through her website where she writes about various lifestyle-related topics including wellness and parenting.
3. She Likes To Travel
Some people have no problem spending their entire lives inside of their comfort zone, but Amy has never been one of those people. Instead, she's someone who loves to live life to the fullest and that's exactly what traveling has allowed her to do. She has gotten the chance to travel all over the United States and to other parts of the world.
4. She's Passionate About Health And Fitness
Taking good care of her body and mind are very high on Amy's priority list and it's more than just a hobby. Several years ago, she decided that she wanted to get into fitness training. During an interview with Charlotte's Book, Amy said, "My work isn't just about physical training. I'm also part life coach for all my clients, because in a sense, training is therapy."
5. She's All About Family
Amy has put a lot of time and energy into her career over the years, but her work isn't the most important thing in her life. Instead, Amy's primary focus is her family. She is happily married to Jamie Davis and the couple has two adorable children together.
6. She Likes To Spend Time Outside
Just because Amy has spent so many years in the entertainment industry doesn't mean that she's all about living a Hollywood lifestyle. She actually prefers to keep things simple. Amy loves being out in nature and she particularly loves hanging out by the water. She also enjoys simply going for walks with her family. Spending time outdoors has given Amy the perfect way to center herself and recharge.
7. She Studied At New York University
Once Amy decided that she wanted to be an actress, she knew that she had to take it seriously. She decided to enroll at New York University's Tisch School of the Arts where she earned a BFA. After graduating, she decided to move to Los Angeles and pursue her acting career.
8. She's Serious About Taking Care Of Her Skin
When you spend as much time in front of the camera as Amy does, having healthy skin can be even more important than usual. Amy told Charlotte's Book, "I'm obsessed with skincare. I do a facial scrub every morning…Obviously, I wear sunscreen every single day!"
9. She Went On Tour With Selena Gomez
Amy isn't just your average fitness trainer. She has built a stellar reputation in the entertainment industry and she has gotten to work with lots of celebrities. Among them is Selena Gomez who is arguably one of the biggest pop stars in the world. Amy is known for helping Selena get in shape for her Revival Tour. Selena even invited Amy to go on tour with her and Amy cites it as a life-changing experience.
10. She's A Producer
To say that Amy is a woman of many talents might not even be a strong enough phrase to describe what she really is. On top of everything else she's done, she is also a producer. She made her debut in 2018 with a film called A Simple Wedding. Although this is her only behind-the-scenes credit at the moment, it wouldn't be surprising if she decided to get more into producing in the future.
Tell us what's wrong with this post? How could we improve it? :)
Let us improve this post!