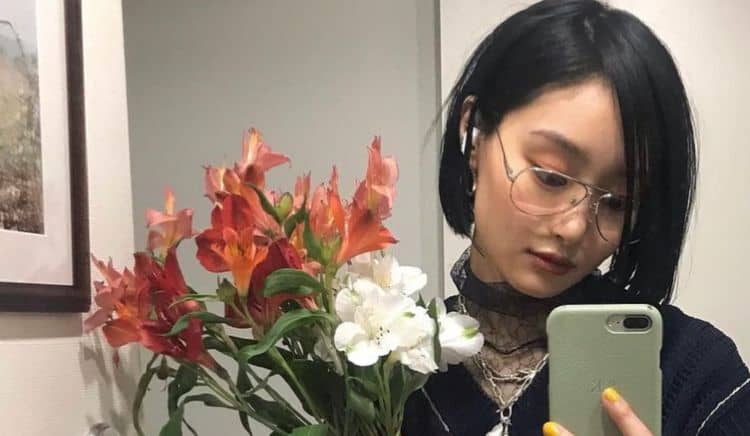 Born and raised in Australia, Shioli Kutstuna has become known to countless people all over the world. The talented actress has been acting professionally for more than a decade, and she has managed to cover a lot of ground during that time. From the big screen to the small screen, Shioli has what it takes to put on incredible shows. Some of her most well-known appearances include movies like Deadpool 2 and Murder Mystery as well as shows like Invasion. Although Shioli has already gotten the opportunity to do lots of cool things in her career, the truth is that she is just getting started. As her career continues to grow, there's no doubt that we'll be seeing Shioli in even more successful projects. Continue reading to learn 10 things you didn't know about Shioli Kutsuna.
1. She Did Not Move To Japan Until She Was A Teenager
As mentioned earlier, Shioli is originally from Australia. However, she has Japanese roots and both cultures have played an important role in her life. She moved to Japan when she was 14 in order to pursue a career in the entertainment industry. Although she was excited about the move, she admits that it was a major adjustment for her at the time. After all, moving from one country to another is never an easy thing to do, especially as a teenager. However, Shioli has been living in Japan for well over a decade now and she has settled in Tokyo. After years of working in the Japanese industry, Shioli has shifted her focus towards United States-based projects and she has found a good deal of success.
2. She Is Serious About Her Skincare
Skin is the largest organ in the body, and how you care for your skin can impact your overall health. Needless to say, skincare is about more than just making sure you look good. Plus, you spend a good chunk of your time standing under bright lights or filming outdoors, taking care of your skin is especially important. Needless to say, skincare is something that Shioli takes very seriously and he has become well known for her great skin. During an interview with Who What Wear, Shioli said, "Before even getting to skincare, the biggest thing I've learned is to actually completely take off all the makeup and oils that build up from living in a busy city or shooting. I think it's really important to do that, so I'm a huge believer in double-cleansing. Some people say it's not necessary, but I totally love it."
3. She Is A Firm Believer In Trusting Her Gut
Making difficult decisions is something that everyone has to deal with at one time or another. While there are some people who like to ask others for advice or do as much research as possible, Shioli instead prefers to trust her instincts and so far they haven't steered her in the wrong direction. While talking to Rose and Ivy Journal, Shioli said, "When you first start out, or at least for me, I was clueless like a babe in the woods, so it definitely helped that I had great people around me to guide me through my first steps. Other than that, I've always prioritized my instincts and went with my gut rather than overthinking too much about the pros or cons when deciding on a project."
4. She Competed In Beauty Pageants
Shioli's work as an actress is what she is most widely known for, but her journey in the entertainment business actually started with beauty contests in Japan. When she was 13, she auditioned for a beauty contest in Tokyo and she had no idea that it would eventually change the path of her life. Despite being called a beauty contest, it isn't all about looks. Those who participate do things like sing, dance, and answer various questions. The overall goal is for the contestants to show their personalities. In Japan, these contests are a common way for people to get connected with agents. Although we know that she competed in the contest, it's unclear where she placed.
5. She Enjoys Taking Pictures
Not only does Shioli spend a good portion of her time in front of the camera, but she is also very comfortable behind it. While she may not think of herself as a photographer, it's clear that she is very skilled when it comes to taking pictures. Her Instagram profile reveals many of the pictures she's taken while traveling or on other adventures. She has a knack for knowing when and how to capture beautiful moments. She seems to particularly enjoy taking photos of nature. Even though Shioli's schedule is very busy, it's nice to see that she's also taking the time to stop and enjoy the journey. Hopefully, she will continue to share photos she's taken on social media so her followers can get a glimpse of the world through her eyes.
6. She Is A Positive Person
Life is full of ups and downs and it can be hard not to let the tough times turn you into a negative person. However, despite the fact that things haven't always been easy for Shioli, she always does her best to maintain a positive outlook. This is especially important because working as an actress means that "no" is a word that she hears on a regular basis. When asked how she deals with rejection, Shioli told Rose and Ivy Journal, "I try to see it in a positive light, that this time this role wasn't for me and that there's something else out there that I would connect with more. I try not to focus too much on the negative aspects." Having this attitude allows her to keep moving forward when things are difficult, and this has certainly worked well for her during her career.
7. She Participated In Blackout Tuesday
For the most part, Shioli is a pretty private person and she hasn't really shared her stance on issues that some would deem controversial. However, in the summer of 2020, she participated in an online protest called Blackout Tuesday. The protest was designed as a way for people to use social media to show their solidarity for the Black Lives Matter movement. Those who were interested in participating were asked to upload a black square on Instagram on June 2, 2021. People from all over the world joined in and many added captions that expressed their desire to continue fighting against racism. Outside of her post on Blackout Tuesday, it doesn't appear that Shioli has participated in any other social justice initiatives.
8. She Prioritizes Self Care
When people's schedules start getting really busy, self care tends to be one of the first things that fall to the wayside. However, Shioli is very serious about taking care of herself both mentally and physically, and this is something that is a part of her regular routine. During an interview with Yahoo, Shioli discussed some of her favorite methods of self care and she revealed that meditation is important for her. She said, "I meditate. I tend to worry over things that haven't happened yet, and I know it's a negative aspect but it was just how I was. So I just really stress myself out while I'm waiting on things because you know, we have so much waiting time for jobs like this. So it really helps when I have just that maybe 10 minute or 15 minute break to really just calm myself and I get to a neutral state where I can really relax and just work, stress less." She also added that she enjoys going to Japanese hot springs although they can be difficult to find in Tokyo.
9. She Has Some Helpful Advice For Others Looking To Succeed In The Industry
Throughout her acting career, Shioli has managed to overcome lots of obstacles, like successfully transitioning from the Japanese industry to Hollywood. Needless to say, Shioli knows exactly what it takes to build a solid foundation and continue growing from there. When asked if she had any words of wisdom that she wish she'd known earlier in her career, she told Yahoo, "Drink more water. Sleep well. I try to rest as much as possible on set now. I think that's the best way. You know, you feel like you want to chat with people and keep things active, but it's really important to just take a break."
10. She Likes To Cook
There's no denying the fact that Shioli's career takes up a good portion of her time. After all, filming a movie or TV show can require her to spend nearly an entire day on set. However, when she does get some free time from work, cooking is one of her favorite things to do. Being in the kitchen gives her another way to express herself and making food for friends and family can be a great way to show them you care. Sadly, we weren't able to find any details on what kinds of food Shioli enjoys making the most.
Tell us what's wrong with this post? How could we improve it? :)
Let us improve this post!