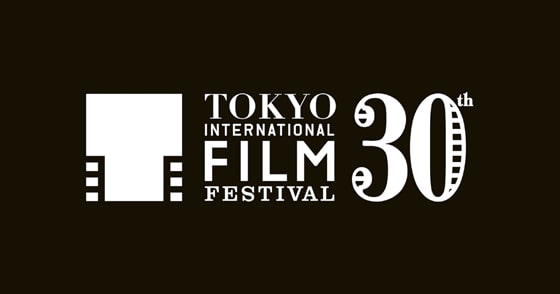 The Tokyo Film Festival is the foremost Asian competitive film festival and is the only FIAPF accredited festival in Japan. It is poised to become one of the most important film festivals around the globe and stands shoulder to shoulder with Venice, Berlin and Cannes in terms of International Film Festivals of great consequence. Since its establishment in 1985 Tokyo International Film Festival has been integral to the development of the Japanese film industry and Japan's cultural standing in the International film scene. In 2017 the 29th Edition of TIFF will run from Wednesday 25th October until the Friday 3rd November in Roppongi Hills, Tokyo.
Here is a brief history of the festival.
When was it Founded?
Tokyo International Film Festival was founded in 1985. From 1985 until 1991 it was held as a bi-annual event. After 1991 it was held every year. In 1987 it had 13 international, Japanese and Asian films in competition. Since 2005 it has been managed by the Japan Association for International Promotion of Moving Pictures.
The top award presented at the Tokyo International Film Festival
Over the years, since it was established, the awards presented at the TIFF have varied. The constant has been the Tokyo Sakura Grand Prix which was first presented in 1985 to Japanese Director, Shinji Somai for Typhoon Club, a story which takes place over five days before and after a tycoon hits. Other notable winners of The Tokyo Sakura Grand Prix over the years include John Sayles for City of Hope In 1991, Darkness and Light in 1999 which was directed by Taiwanese director Chang and Chris Kraus' The Bloom of Yesterday in 2016. The award was not presented in 1995.
Notable prize winners.
In 1999 the director Chang scooped an unprecedented three prizes at the Tokyo International Film Festival for In Darkness and Light. The coming of age tale of a 17 year old girl navigating a violent world, using a cast of non —professional actors. In 2014 Heaven Knows scooped the Grand Prix and the Best Director award for Joshua Safdie and Ben Safdie. Alan Parker received the Best Director award in 1991 for the gritty Dublin based film The Commitments.
Award for Best Actress.
The Tokyo International Film Festival annals for Best Actress include a number of actresses well known to Western audiences. These include Debra Winger for A Dangerous Woman in 1994, the delightful young actress Abigail Breslin in Little Miss Sunshine in 2006 and more recently Glenn Close in 2005 for Albert Nobbs. Helena Bonham-Carter was also a TIIF Best Actress winner in 2005.
Tokyo International Jury Panel.
The Tokyo International Festival has had some of the real heavy weights of international and western cinema on its Jury panel and the Jury President frequently attracts a great deal of interest. Bryan Singer was Jury President in 2015. The 23rd festival instalment saw Irish film-maker in the role. Jordan was especially honoured to be chosen as his film "Company of Wolves" was selected for competition at the festival's inaugural event in 1985.
For serious film makers around the world and from Asia the Tokyo Film International Festival is an important event in the annual cinematic calendar. It opens in Tokyo on October 25 and runs until November 3.
Save
Tell us what's wrong with this post? How could we improve it? :)
Let us improve this post!