Throughout the years fan-favorite Halle Berry has undergone a few changes, most noticeably to her hairstyle as it tends to change with the trends and the times as well as with the roles she takes on in film. Each hairdo she presents throughout the length of her career is something of an evolution as it takes on the characteristics and style of the current era and the attitude needed for the role. Berry has always been very professional when it comes to her acting and her look, and there's a definite reason why men and women alike have admired her sense of style and poise for so long. It's not just that she's a beautiful and classy woman, it's that she wears everything so well when it comes to her role, including her hairstyle. For each film that she's been her hair has changed either drastically or jut enough to show that her character is keeping up with the styles of the day. Typically it's something that's done for each and every actor to make certain that they look the part and are more than capable of blending in while still being able to stand out. But Halle is definitely one of those actors that can take that style and make it her own as she makes it work for whatever role she needs.
Here are just a few pictures of how her hairstyle has evolved over the years.
Boomerang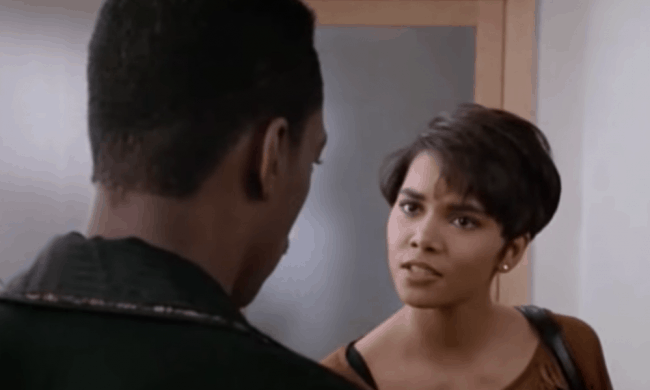 A lot of times you'll Halle with short hair, and one of her early roles in the movie Boomerang was when she had it quite short. For Halle though this style kind of gives her the look that she's confident, successful, and in many ways has just enough attitude that says that she's not going to take anything from anyone. In this movie she was basically forced to endure the affections of a man that cared for her deeply, but didn't know as much until he was about to lose her.
Bulworth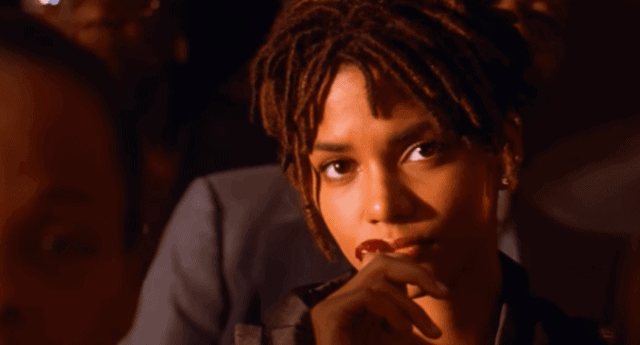 For Bulworth you can say she went hood or you can say she went a little more ethnic. Whatever you want to say the look is absolutely stunning on her since it highlights her eyes and her facial features while at the same time seeming to be messy but controlled. The movie in question was about a US senator that was failing in the polls and was so dissatisfied with his life that he hired an assassin to kill him as a bizarre form of suicide so that his daughter would be well-cared for after his passing. Upon seeing a different lifestyle and experiencing the streets of LA as he'd never done however he won the election after speaking his mind to the public.
Cloud Atlas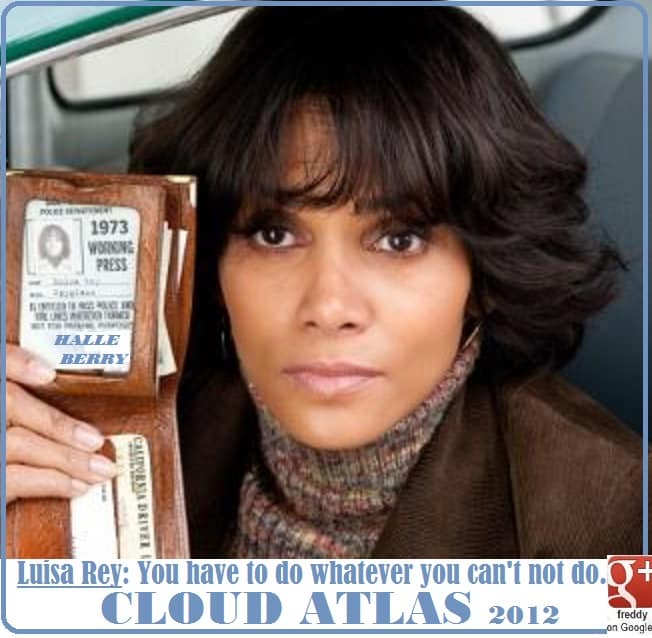 Halle played a few roles in this movie but this one seemed to be that which seemed the most natural. The slightly messy almost retro look of her hair in this film gave her the impression of being somehow intrepid as well as fiery and very independent. Cloud Atlas was kind of a confusing film if you didn't pay attention, but the gist of it is that the many different characters in the film are connected by a fate they don't fully understand and can't hope to comprehend, but are bound by all the same.
X-Men: Days of Future Past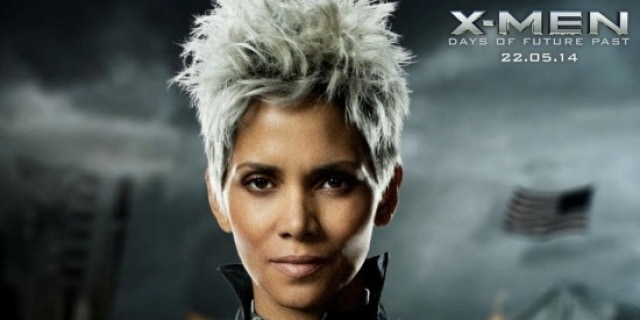 Her initial hairdo as storm was a long, white mane of hair that flowed down around her face and didn't look at all like the comic book character. In the following films however she cut her long hair and eventually fashioned it into the do you see here. Storm has had a lot of hairdos in the comics but one that thankfully never made it into the movies, with Halle Berry at least, was the infamous mohawk that was sported by Alexandra Shipp. Halle just doesn't seem to have the right bone structure or facial shape for a mohawk.
Kingsman: The Golden Circle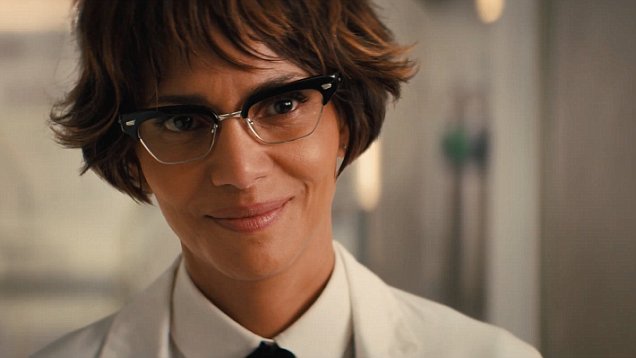 As Agent Ginger Ale she took on a more relaxed and aloof hairdo that was made to give her character a rather innocent to even mildly feisty appearance. Her role in the film was the same that Merlin had assumed in the first movie, basically being the brains of the Statesmen and helping them with their tech and various weaponry as well as other matters. But in the end she got to become the new agent Whiskey since the previous one proved to be anything but loyal to the cause.
So yes, Halle Berry's hairdo has taken on a decidedly different look throughout the years according to each film but it's almost always been expertly matched to her facial features and used to highlight the natural beauty she exhibits. A lot of times people don't focus on an actor's hair, but then there are still a lot of times when the hair helps make the character.