Alfonso Ribeiro, born Alfonso Lincoln Ribeiro on September 21, 1971, is a face that's easily recognizable from the popular 90s show, The Fresh Prince of Bel-Air. Ribeiro is an amazing actor, comedian, and successful TV host. Who is Alfonso Ribeiro, and what has he been up to? Here are 10 interesting things about the actor.
1. Alfonso Ribeiro is from Trinidadian Descent
Although the actor is an American born in New York City, New York, his parents are from Trinidad & Tobago. His paternal grandfather Albert Ribeiro, known professionally as Lord Hummingbird, was a Trinidadian calypsonian.
2. Alfonso Ribeiro's Career Began When He was 8
Destined to be a star, Ribeiro was already on television at age 8. He started his career on the TV series Oye Ollie.
3. Alfonso Ribeiro Appeared in the Broadway Musical, The Tap Dance Kid
In the 1983 Broadway production of The Tap Dance Kid, Ribeiro was cast as Willie. It received seven nominations at the 1984 Tony Award and won in two categories, Best Performance by a Featured Actor in a Musical (Hinton Battle) and Best Choreography (Danny Daniels).
4. Michael Jackson Cast Alfonso Ribeiro in a Pepsi Commercial
Ribeiro's performance in The Tap Dance Kid caught the attention of the King of Pop, Michael Jackson. Jackson then decided to cast Ribeiro in one of his Pepsi commercials.
5. Alfonso Ribeiro Released Several Musical Singles
In his early years, Ribeiro dabbled into music and released singles after being signed to Prism Records. Although not commercial successes, they proved the actor had much more to offer than tapping away at Broadway shows. His songs included "Dance Baby," "Not Too Young (To Fall in Love)," "Time Bomb," and "Ooh Child."
6. Alfonso Ribeiro's Film Debut was John Grin's Christmas
After starring in two TV series, Oye Ollie and Silver Spoons, Ribeiro starred in his first TV movie, John Grin's Christmas, in 1986. In the movie, he played the character of Kenneth.
7. Alfonso Ribeiro's Most Prominent Role was Playing Carlton Banks
Ribeiro's most iconic and memorable character is Charlton Banks in the 1990 to 1996 seasons of The Fresh Prince of Bel-Air. The actor starred in the NBC's sitcom alongside Will Smith. Charlton Banks was the cousin of Will Smith's character.
8. The Actor's Dance in The Fresh Prince of Bel-Air is Famously Known as The Carlton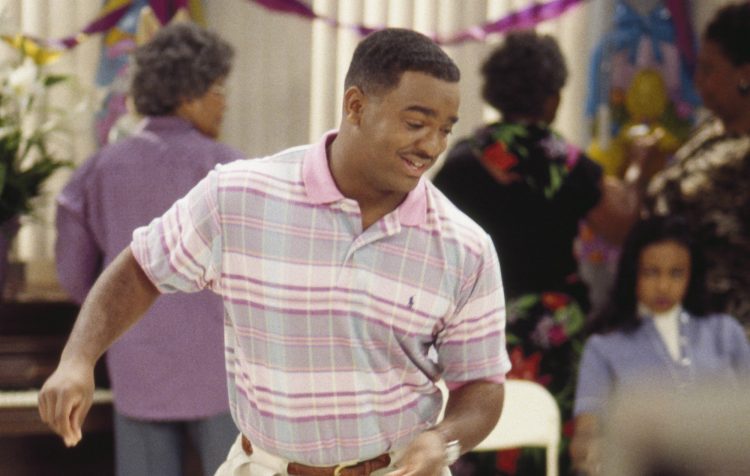 Remember that iconic dance Ribeiro did in The Fresh Prince of Bel-Air? Yes, the one he did was dancing to Tom Jones's, It's Not Unusual. Well, the dance remains as popular as the sitcom itself. The dance routine, even until this day, is still famously regarded as "The Charlton."
9. Alfonso Ribeiro Participated and Won the 19th Season of Dancing with the Stars with Witney Carson
As a participant in the 19th season of the show, Ribeiro partnered with Witney Carson, a professional dancer. Apart from the "Partner Switch-Up" week, where he was paired with Cheryl Burke, Ribeiro, and Carson stayed on as partners. The pair would go on to win the season. Ribeiro was also included in the show's history as the fourth celebrity to receive a score of 9 for each judge in a week.
10. Alfonso Ribeiro Became a co-host of Dancing with the Stars
From winner to guest judge, and then coming in as a co-host, Ribeiro has achieved it all on Dancing with the Stars. The actor was made a co-host, alongside Tyra Banks, for the show's 31st season.
11. Alfonso Ribeiro Has Remained Friends co-Star Will Smith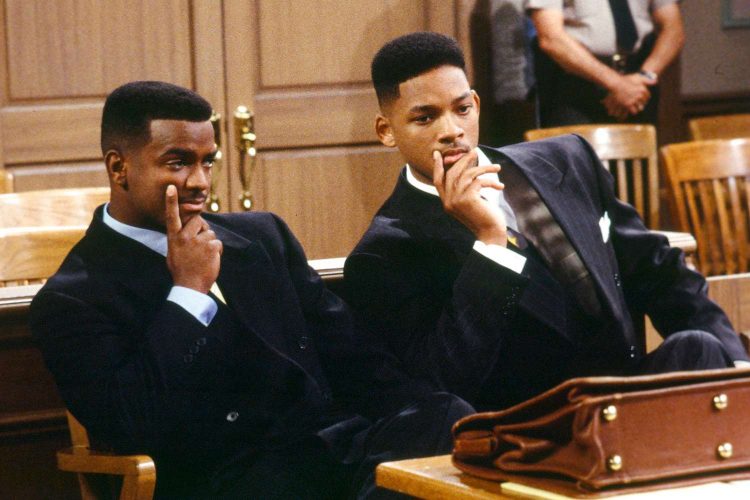 After spending six seasons together, Ribeiro and Will Smith formed a bond and friendship that has lasted until this day. The duo has remained friends, with reports stating Ribeiro personally taught Smith's eldest son, Trey, how to drive a car.
12. Alfonso Ribeiro's Net Worth
Several reports from sources tracking celebrity net worth estimate Ribeiro's assets to be worth between $4–10 million.
13. Alfonso Ribeiro's Wife & Kids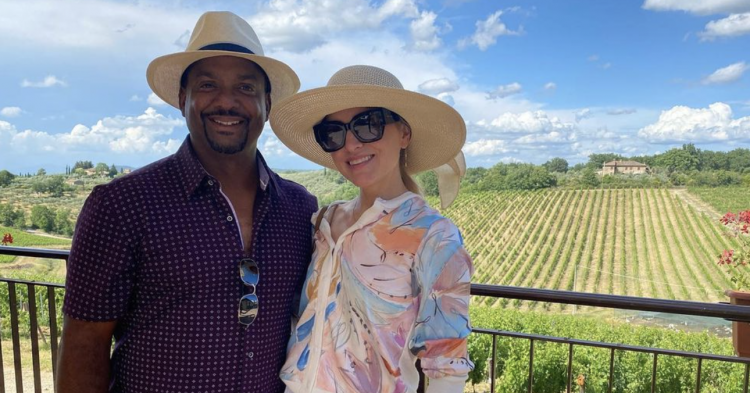 The actor has been married twice and has four kids from his wives. He married his first wife, Robin Stapler, in 2002 and divorced in 2006. The union produced the actor's first child and daughter, Sienna. In 2012, Ribeiro married his wife Angela Unkrich and has been blessed with three kids—Alfonso Jr., Anders, and Ava.
14. Alfonso Ribeiro Has Hosted Several Top TV Shows
After the success and fame of playing Carlton Banks, Ribeiro has had the opportunity of hosting several TV shows to date. The first TV show he hosted was the 1994 Soul Train. He came on as a guest host for a single episode. Then he hosted Your Big Break in 2000, GSN Live, Catch 21, Spell-Mageddon, Unwrapped 2.0, and Dancing with the Stars. He's currently still the host of America's Funniest Home Videos and America's Funniest Home Videos: Animal Edition.
15. Alfonso Ribeiro Has Also Directed Some TV Episodes
The multi-talented actor has successfully made his directorial entry into Hollywood. So far, he has directed over 65 episodes across 9 TV shows.
Tell us what's wrong with this post? How could we improve it? :)
Let us improve this post!