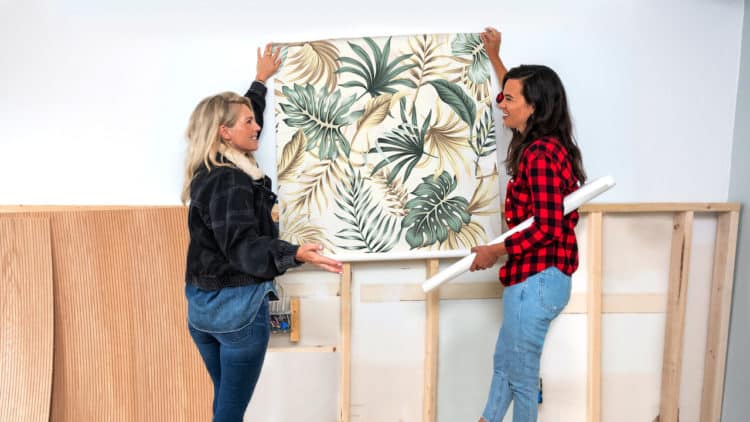 When Sarah Sklash was younger, she probably never thought she would end up in the motel business. As we all know, though, things in life don't always go as planned. Even though her life may look a little different than the one she imagined for herself, I think it's safe to say that she's very happy with how things turned out. Sarah and her longtime friend, April Brown, are the founders of The June Motel in Canada. Their journey towards renovating the property and turning the motel into a booming business will be documented in the upcoming Netflix series, Motel Makeover. If you're a fan of design shows, this is definitely one you'll want to think about checking out. Keep reading to learn 10 things you didn't know about Sarah Sklash.
1. She Used To Work In Public Service
Before getting into entrepreneurship, Sarah was on a completely different journey. During an interview with Flare, Sarah said, "I worked for the Ontario Public Service. I enjoyed it, learned a lot that I continue to apply to my work now and I am proud of what I accomplished. Still, it didn't fulfill my entrepreneurial and creative spirit."
2. She Studied Business
Sarah has always been interested in learning new things, and this is something that obviously played a role in her approach towards education. According to her LinkedIn profile, she earned a degree in business administration from the Richard Ivey School of Business. The work she's done in recent years has definitely allowed her to put her education to good use.
3. She Loves Being Out In Nature
Sarah is an outdoors kind of person and she loves being outside as much as possible. She has lots of admiration for nature and she always appreciates the beauty of her surroundings. Plus, being outside is one of her favorite ways to decompress. Some of her favorite outdoor activities include going hiking and hanging out by the water.
4. Motel Makeover Is Her First TV Show
As reality TV has grown over the last 10 years or so, it's opened the doors for all kinds of different people to get into the business. Even though Sarah wasn't aiming for a career in the entertainment industry, Motel Makeover proved to be the perfect opportunity for her. As far as we can tell, Sarah hasn't done any TV work prior to Motel Makeover.
5. She Enjoys Taking Pictures
It's no secret that Sarah has a great eye for beauty, and the work she does with The June Motel isn't the only way she expresses that side of herself. Sarah also really loves taking pictures, and she knows exactly when to snap the best moments. Her interest in photography also pairs well with her love for nature.
6. She Has A Boyfriend
For the most part, Sarah is a private person. She doesn't appear to have any interest in sharing too much information about her personal life and it's easy to see why she would feel that way. However, while talking to Flare, Sarah revealed that she has a boyfriend although she didn't reveal his identity.
7. She's An Avid Reader
Thanks to all of the success she's been having, Sarah's schedule has probably been a little hectic lately. However, when she does get a second to chill, she loves being able to pick up a book and get lost in a good story. Occasionally, Sarah shares photos of the book she's reading with her followers on Instagram.
8. She Spent A Year Traveling Around The World
Sarah loves to travel, and that's something that was instilled in her at a young age. During an interview with Travel and Style, Sarah said, "When I was 5, my parents took my brother and I travelling for a year around the world. We spent some time living in Australia, France, and travelled all over Asia and Europe. My memories are adorably from the perspective of a child – Australia had the best slides, Austria had the best cookies."
9. She's Not Afraid Of A Challenge
Challenges are a natural part of life, but some people can't help but cave in once they start to feel pressure. That's never been Sarah's style, though. Sarah doesn't back down from challenges and that mindset is something that has helped her accomplished a lot of great things over the years.
10. She Likes Trying Different Foods
Food has a very special way of bringing people together, and you can learn a lot about different parts of the world simply by the kinds of dishes they like to eat. One of the best things about traveling is that she gets the chance to experience foods from different cultures.