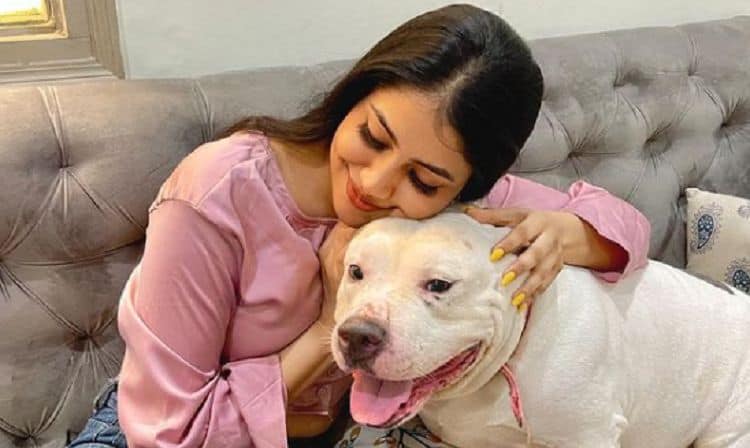 When you grow up in the world today, you have more opportunities than kids did only a decade ago. The same is true for every generation, but this seems like an especially true statement now that an entire generation is making their living on the internet, people aren't working the way that they did in the past, and face-to-face interaction is less common at work than ever before. In fact, working from home is a thing that is growing in demand and popularity faster than ever before, but working as a content creator, social media star, and influencer is still the dream that kids today are looking to achieve. Yashi Tank is a young woman who makes her living on social media, and she is doing a good job of it, too.
1. She is Young
She was born on January 8, 1998. She got to live just a few years of the 90s, which was such a great time to be a teen and a kid. She didn't get to grow up enough in the 90s to have any memories of it, but being able to say you are a 90s baby is still a cool thing.
2. She is From India
She was born and raised in India. She grew up with her parents in Mumbai. It's a big city with a lot of opportunities for those who want to live in a bigger city and still go to good schools and work in many different areas.
3. She is Funny
If you don't follow her, you should. She's a funny young woman. In fact, her humor is one of the many reasons she's become so famous on this platform. She posts some comedy videos that have captured the hearts of so many people she's got following her, and it's made a huge difference in her online presence.
4. She's A Good Dancer
While she was not formally trained as a dancer, she still has moves. She can post some dance videos online and keep up with even the best of the best. She's good at what she does, but she also likes to share her talents with the world. This is likely part of the reason her followers enjoy following her so much.
5. She is Famous for Clothing
When she joined TikTok in 2018, she didn't go viral for a full month. When she did, it was because she posted a video of herself taking one piece of clothing and turning it into a totally different piece of clothing. She had a shirt, but she wanted a skirt. So, she created a skirt with it. That's when she went viral.
6. She is Close to Her Family
She doesn't talk much about them on a regular basis, but she did share a family photo at one point on her social channel. She is clearly close to her mom and her dad, and that is a lovely thing. Family is everything, and it is always heartwarming to see that there are young people who remain close to their own families when they grow older.
8. She Loves Her Dog
She is a dog lover, and that makes her even more relatable to her fans. She has a lovely dog that appears to be some sort of pit bull, and she calls her a pretty girl. She loves her dog so much, and we can see why. She's beautiful, and she looks like she would be a great best friend.
9. She Maintains Her Privacy
When she's not busy sharing online, she is busy protecting the things that are the most important to her. She knows that her life is very public, but this does not mean she has to share her life with everyone else. She maintains an impressive amount of privacy in her life by not sharing every last detail of everything she's up to and everything she is doing with everyone in her life. She's good at making sure there are some boundaries drawn.
10. She Spends a Lot of Time with One Guy
While we don't know what the relationship is, we have to wonder if it's serious. She spends a great deal of her time posting photos and videos with a man by the name of Suraj Pal Singh. He is also a social media influencer who has more than 1 million followers on his Instagram page alone. They post a lot of one another on their respective pages, but they keep it very casual with their captions.