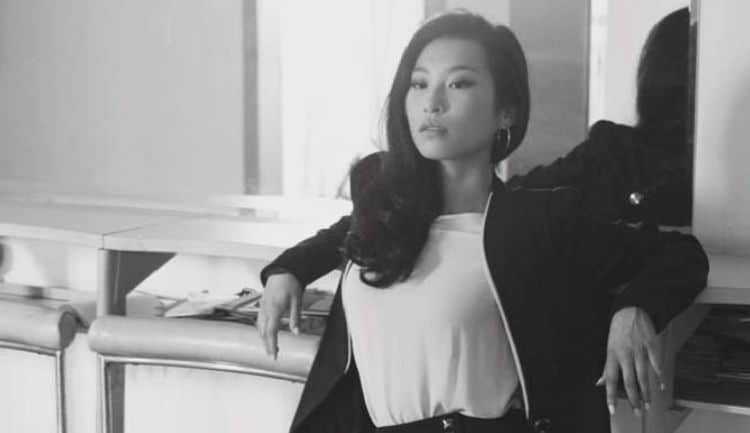 The entertainment industry is full of very talented people who don't get nearly as much credit as they deserve. Amanda Zhou is among them. She made her on-screen debut in 2015 and she has appeared in about a dozen projects since started her career. Most people will recognize her best from her role in the Netflix series Spinning Out which was canceled after just one season. Although she hasn't had any major roles since being on the show, Amanda has already shown that she has what it takes to be a star. Those who have been following her career are hoping that an even bigger break is waiting for her around the corner. Keep reading to learn 10 things you didn't know about Amanda Zhou.
1. She Is Canadian
Amanda was born and raised in the Toronto area, but her family is originally from China. Amanda is very proud of both of the countries that have shaped her into the person she is. As an actress, Amanda has made a name for herself in both countries and it appears that she is based out of both places.
2. Her Grandmother Was An Actress
Acting is something that has been on Amanda's mind for a very long time. She was inspired to pursue this path thanks to her grandmother, Xuan Zhou, who was an actress in China during the 1930s, 40s, and 50s. Sadly, Xuan Zhou passed away long before Amanda was born.
3. She Is A Producer
Amanda's acting talent has already gotten her lots of attention, but in time people will see that that isn't the only thing she has to offer. In 2021, Amanda made her debut as a producer with a film called Poor Lucky Rich Boy which she also starred in. It seems likely that she will end up spending more time behind the camera as her career continues.
4. She Participated in Blackout Tuesday
Amanda is the kind of person who is serious about using her platform to do much more than entertain people. She has been very vocal about her stance on racial injustice. In the summer of 2020, she participated in a virtual show of solidarity called Blackout Tuesday.
5. She Is A Family Oriented Person
At this point in her career, Amanda has chosen to be very private when it comes to her personal life. One thing that we do know about her is that she is all about family. She seems to have close relationships with her loved ones and they have provided her with lots of support over the course of her career.
6. She Likes Spending Time In Nature
Everybody has a place they like to go to when they want to clear their heads. For Amanda Zhou, that place appears to be outdoors. When she has free time, you can usually find her outside taking in all of the beauty that nature has to offer. She loves to explore by going on walks and hikes and she also likes to hang out by the water.
7. She Has A Great Sense of Style
From what we know, Amanda doesn't have any experience working in the fashion industry. However, it's clear that she has a good eye for what's stylish. Fashion has become another way for Amanda to share who she is with the world. No matter the occasion, you can bet that she's going to show up looking her best.
8. She Likes to Travel
In addition to having lived in more than one country, Amanda has also gotten the chance to do lots of traveling. She has visited several countries and she loves getting to experience different places and cultures. There's no doubt that she will be adding even more destinations to her list in the future.
9. She Was In It: Chapter 2
Although Amanda doesn't have lots of acting credits on her resume at the moment, she still has some impressive projects on the list. In 2019, Amanda had a small role in the movie It Chapter Two in which she played a waitress. Even though she may not have played a major part in the movie, she will always be able to say that she was part of a Stephen King movie.
10. She Is A Formally Trained Actress
Amanda is definitely a natural when it comes to acting, but that doesn't mean that she hasn't spent lots of time honing her skills. According to the bio on her IMDB page, Amanda was formally trained for both theater and on-screen acting. However, the bio doesn't mention where she received her training.
Tell us what's wrong with this post? How could we improve it? :)
Let us improve this post!