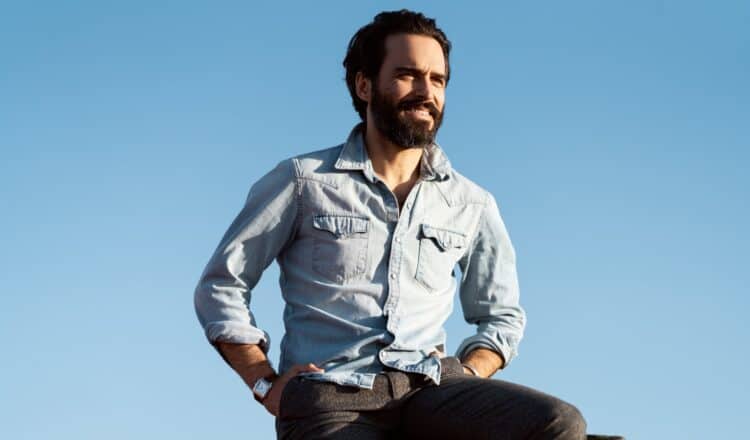 With more than 25 years of professional acting experience under his belt, Assaad Bouab has worked tirelessly to build a long-lasting and consistent career. His resume includes more than 30 on-screen credits. He is best known for his role in TV shows like Call My Agent! and he has also had several film roles. In addition to the work he's done on the small screen, Assaad has also been a part of several successful movies. His versatility and commitment to delivering solid performances has been instrumental in his success. Assaad will also be part of an upcoming TV series on Apple TV+. Continue reading for 10 things you didn't know about Assaad Bouab.
1. He Comes From a Diverse Background
Assaad has both French and Moroccan roots, and that is something he is very proud of. In an interview with ShoeLifer, Assaad said, "I was born in Aurillac in Cantal, but my parents were already living in Morocco at the time. I grew up and spent all my childhood in Rabat."
2. He Didn't Always Want to Be an Actor
There are lots of actors out there who never saw themselves doing anything else. Assaad, however, is not like other actors in that regard. He didn't even get into acting until he was in high school and even then, he didn't think it was something he would go on to do professionally.
3. He Likes to Spend Time Outdoors
Assaad is a very adventurous person who isn't afraid to step outside of his comfort zone and try new things. Spending time in nature is one of his favorite ways to do just that. He loves hiking and exploring his surroundings and he has nothing but love for all of the beauty that nature has to offer.
4. He Speaks Three Languages
Having the ability to speak more than one language definitely opens up more opportunities for people who work in the entertainment industry. This is something that Assaad has gotten to experience firsthand. Assaad is fluent in English, French, and Arabic.
5. He Likes to Take Pictures
Life is all about making as many memories as possible, and photographs are one of the best ways to make those memories last. Assaad really enjoys taking pictures in his free time and it's something that he's quite good at. Assaad's love for taking pictures pairs very well with his love for being outdoors.
6. He's a Private Person
Despite the fact that Assaad has been in the entertainment industry since the 1990s, there isn't a lot of information about him floating around on the internet. That's because he has always been pretty private when it comes to his personal life. He likes to keep the attention solely focused on his work as an actor.
7. He Loves Theater
Assaad has spent a good portion of his career doing on-screen work, but he has also spent a lot of time on the stage. Although he enjoys both mediums, the stage will always have an extra special place in his heart. Assaad told iNews, "…I really love to be on the stage and to be playing in the theatres because it's somewhere where it [your background] doesn't matter. And you can play in a Seán O'Casey [the Irish dramatist] play, or you can play in a French Victor Hugo play. It doesn't matter. It doesn't matter at all. You just do it on the stage and people get the story."
8. He Has Musical Skills
Acting is what Assaad has put the most time and effort into, but it isn't the only area of the arts that he's thrived in. According to the article from Shoelifer, Assaad played the piano for 10 years and he also played the guitar. That said, it doesn't appear that Assaad has any interest in pursuing music as anything other than a hobby.
9. He's A Formally Trained Actor
Even though Assaad didn't get into acting until he was a teenager, he's always known that he was going to have to put a lot of work in if he wanted to make it in the business. He studied acting at the National Academy of Dramatic Arts in France where he graduated in 2006.
10. He Likes to Travel
Since Assaad has roots in two countries, traveling has always been a big part of his life. He loves being able to explore new places and learn about different kinds of people. The success he's had as an actor has allowed him to travel all over the world. Some of the countries he's visited include Ireland and the United States.
Tell us what's wrong with this post? How could we improve it? :)
Let us improve this post!