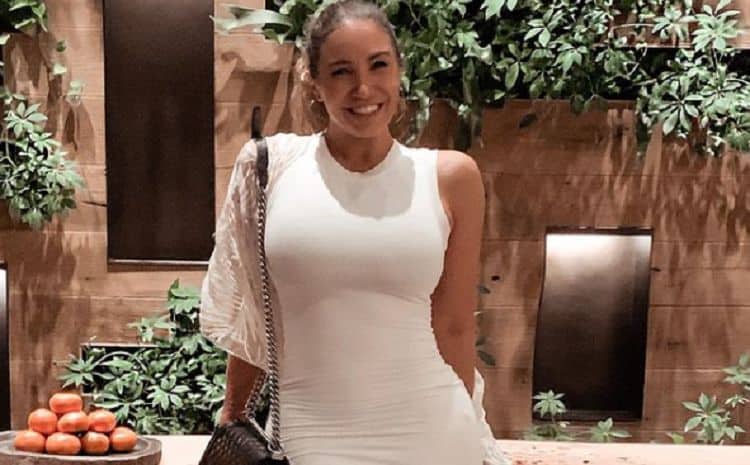 Lyzabeth Lopez has always been into fitness. She knows what she has to do to keep her body looking good, to manipulate her size, her shape, and her muscles, and she knows a thing or two about a healthy diet that is a lifestyle rather than a trend. She's a fitness enthusiast, a trainer, a healthy maven of good advice, and she's a normal woman just like the rest of us. However, if you don't follow along, you'll want to after this.
1. She's a Personal Trainer
She spent her early career years working as a personal trainer. She worked with clients who all wanted different things and varying degrees of change in their lives, and she worked hard to help. However, she admits she just did not know enough at the time to give them what they really needed, and she used basic work out plans, diets, and more.
2. She's a Nutritionist
When she's not busy training her clients and herself, she's working on her nutrition. She is not into starving. She's into eating, and she's into eating well and healthy. She likes foods that bring her joy, that help her understand what her body needs, and that provide her with a lot more than she is being offered by traditional diet plans.
One of her greatest passions in life is writing. She calls herself not only a fitness expert and nutritionist, but she is also a writer. It's a passion for her, and it's allowed her to express herself online and also help her clients find what they need with a deeper connection.
4. She is into Holistic Living
Many people are in this current climate. She believes that she can live a life that doesn't require so much of the fake stuff and the intervention if she is working hard to naturally take care of herself. Even those who don't live a holistic life have a very difficult time denying the honesty that comes from realizing that taking care of yourself with the world's best medicine – sunshine, water, and healthy food – is helpful.
5. She Treated Herself as a Guinea Pig
Her early days as a trainer were spent using herself as a guinea pig. Anything she was looking to provide for her clients was something she was doing for herself. She used her own body to try new workouts, diets, and everything in between, and it took a toll.
6. She Has a Nickname
We don't know where she got her nickname, but we've heard her called the Kim Kardashian of the fitness world. We hope this means she's just really famous in these circles because otherwise she might not be the most flattering nickname around.
7. She is Canadian
She is a woman born and raised in Toronto, and we have a feeling she's just the nicest. She is from Canada – the rumor is that all Canadians are just the nicest, and we admit we hold on to that. She was raised there, and she learned everything she knows growing up there.
8. She is a Mom
She is a married woman who chooses to keep her private life to herself. She doesn't even discuss her husband and her child on her own personal website, and we admit that this is something we really love. She has a son who was born sometime in 2019 if the internet rumors are true, and we think they are because he's around three. His name is Tyson.
9. She's Ready to Travel Again
She's been in Canada, so she's been the subject of intense lockdowns and a virtually no freedom for years now. She's itching to get out and travel again, and she is hopeful that 2022 is her year. Canadians have it rough with the lockdowns.
10. She Knows People Falter
She knows that people falter, make mistakes, and are not perfect. She wants to remind her followers that even the fittest people who act like their fitness is the most important thing in the world to them are sometimes snacking at midnight on the ice cream and other stuff, they have no workout motivation, and they aren't living their best life. It's normal, and she works hard to remind her clients and followers of this. It's not abnormal to sometimes have a lull, to cheat on your healthy eating, and to want to stay in bed or watch another movie or read a book rather than focus on things like working out. It's normal. She does it. We do it. You do it. Don't feel bad about your life when you have those days.
Tell us what's wrong with this post? How could we improve it? :)
Let us improve this post!