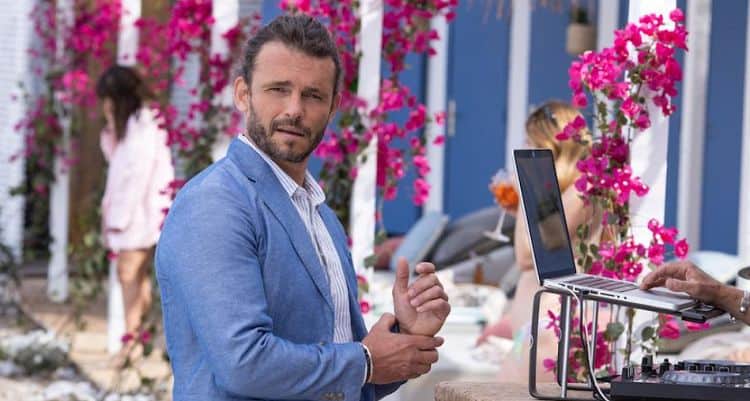 Arnaud Binard is one of those actors who strikes you the moment you see him. He is clearly handsome and obviously talented, but he is so much more than that. He is a man who is doing all the things that are important to him, and he's a man who is making some serious headlines right now because he's in a show that the world loves. He's part of the cast of "Emily in Paris," and fans are anxiously awaiting the introduction to season 2. For now, we want to get to know the actor a little better.
1. He's French
Arnaud Binard is, as if you didn't already guess by his name, French. He's from the lovely region of Bordeaux, which is named because of its famed wine and beautiful views. He is from the area, but he didn't stay there. He did leave to move to Paris so that he could follow his dreams.
2. He is Older than You Think
While you might think he's a handsome man in his late 20s or early 30s, you'd be wrong. He's a man who is in his 50s. As a matter of fact, he was born on January 18. 1971, and he will turn 51 at the beginning of 2022. He doesn't look 50, that's for certain.
3. He Has Always Loved Theater
By the time he was a child of only 14, he was heavily into the theater. He knew acting was in is blood and in his heart, and he knew he'd do something with it. He began his own theater career at that age, and it's gone well for him.
4. He is Guest Starring in a New Show
The world now knows that he will be taking on a guest star appearance in the hit series "Emily in Paris," streaming on Netflix, and we cannot wait to see him. His character is largely a mystery, but we do know that the man he portrays in the show goes by the name Laurent, and he is a night club owner from St. Tropez.
5. Will he Be a Love Interest
Will Binard's character become the love interest of Emily's this season? Or, will he merely be a man who is a friend and a client when he hires the young American to do some work promoting his own nightclub in St. Tropez? It is the playground for the rich and famous, after all.
6. He is Extremely Famous
Americans right now are rolling their eyes and wondering how this is possible, but the truth is that he is famous in a big way in France. We forget there is an entire world outside of Hollywood, and he is largely a part of it in Paris and France. He is so famous there for his movies and his television work, and he's a huge name.
7. He is a Father
One thing we do know about this handsome actor is that he is a proud father. He has three children of his own, but he doesn't share much about them in the press. However, we do know that two of his daughters are both actresses, and they are following their father's footsteps. His third daughter just landed her first role, so we suppose she is also an actress.
8. He Could be Single
We simply do not know. There is no rumor that he has a girlfriend or a wife. He doesn't share any photos of anyone we suspect might be more than just a friend, but we do know that he is not married. At least, we highly suspect this to be true.
9. He Stars with His Daughter
Okay, well, not really, but kind of. His daughter, Julianne, has a very small, uncredited role in the new season of "Emily in Paris," and that's kind of exciting. She's doing some big things for her own career, too, and a small role in this show alongside her own father is a pretty cool thing to call your own. We imagine they both had a good time with that one.
10. He is Exceptionally Private
Here you have a man who has been a star in France most of his life, and yet he doesn't share anything. He's been in all the television shows and all the movies, yet no one knows much of anything about this man at all. He's managed to keep his entire life private, and most people are nothing short of entirely shocked by that one.
Tell us what's wrong with this post? How could we improve it? :)
Let us improve this post!