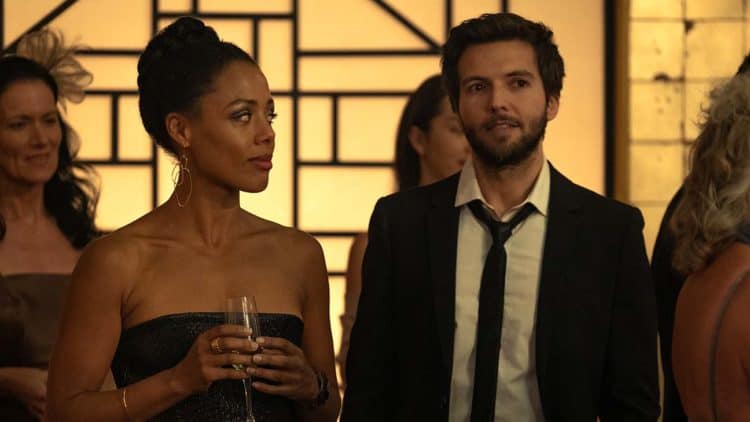 Guy Burnet's face is one you've probably seen on your screen quite a few times over the years. Since making his on-screen debut in 2004, he has worked hard to become a fixture in both TV and film. He is probably most recognizable for his role as Craig Dean in Hollyoaks, but he has also been part of lots of other popular projects such as Chicago Fire and Pitch Perfect 3. No matter what kind of role he's playing, you can trust that Guy is going to put on a memorable performance. Although it's been a couple of years since Guy has made an on-screen appearance, he has a handful of projects in the works that are sure to put him back in the spotlight. Keep reading to learn 10 things you didn't know about Guy Burnet.
1. He's Originally From London
Throughout his career, Guy has appeared in quite a few United States-based projects. This may have led some people to believe that he is American. However, Guy was born and raised in England. Once his career started to gain traction, he decided to relocate to New York City to pursue more acting opportunities.
2. He's A Boxer
Acting is what Guy is most widely known for, but it's certainly not the only thing he's good at. Sports have always been a big part of his life and he has been an amateur boxer for several years. On the surface, it may seem like boxing and acting don't have much in common, but they both require a high level of dedication and mental toughness.
3. He Likes Playing Different Kinds of Characters
There are countless actors who spend their entire careers playing the same type of character. That isn't something Guy wants for himself, though. He enjoys the challenge of taking on different kinds of roles and he has shown that he's more than capable of bringing a variety of characters to life. His versatility has been a major asset to him over the years.
4. He Got Into Acting By Accident
Guy didn't grow up thinking that he wanted to become an actor. Instead, it was something that found him when he least expected it. While talking to The Glass Magazine, Guy said, "…when I was 18 or 19 my mum, who still works in the same hotel, had a boss who was a playwright, he'd translate Spanish plays into English and I had no job until I worked as an apprentice for him. He would put on these plays and anytime an actor didn't turn up, I would do the read-through. One time there was an agent there who wanted to represent me."
5. He's A Producer
Acting is Guy's top priority, but that doesn't mean there aren't other areas of the production process that interest him. He made his debut as a producer in 2008 with a short film project called Time/Out. It seems very likely that Guy will decide to do more behind-the-scenes work in the future.
6. He's Has Theater Experience
TV shows and movies aren't the only places where Guy has found lots of success in his acting career. He is also no stranger to the stage. In 2012, he appeared in an off-Broadway production of Murder in the First. Over the last few years, however, on-screen work has been Guy's main focus.
7. He Enjoys His Privacy
While it's true that Guy loves what he does, he doesn't like to spend his free time in the spotlight. Outside of his career, Guy is a very private person. He isn't into social media and he doesn't really discuss his personal life in interviews. Leading a low-key lifestyle is one of the ways he finds balance.
8. He Loves Listening to Music
Guy isn't just an artist himself, but he's also a major fan of the arts. That doesn't only include TV shows and movies. Guy told Town and Country Magazine, "I'm a big fan of old school hip-hop—people like Biggie Smalls. I love Frank Sinatra, Elvis, and I'm crazy for David Bowie." That said, it doesn't appear that he has ever been a musician himself.
9. Fans Love His Feet
Apparently, Guy's acting skills aren't the only thing that people are focused on when they see him. His feet have also gotten lots of attention. According to Wikifeet, Guy's feet have earned a nearly perfect five-star rating. Those who are interested in seeing what the hype is about will be glad to know that Wikifeet has a few photos of Guy's feet.
10. He Wanted to Be A Soccer Player
When Guy was younger, soccer was the thing he was most passionate about. His goal was to become a professional soccer player. Even though that dream didn't come true, Guy is still happy with how things turned out. He still enjoys soccer as a fan and watches matches whenever he can.
Tell us what's wrong with this post? How could we improve it? :)
Let us improve this post!