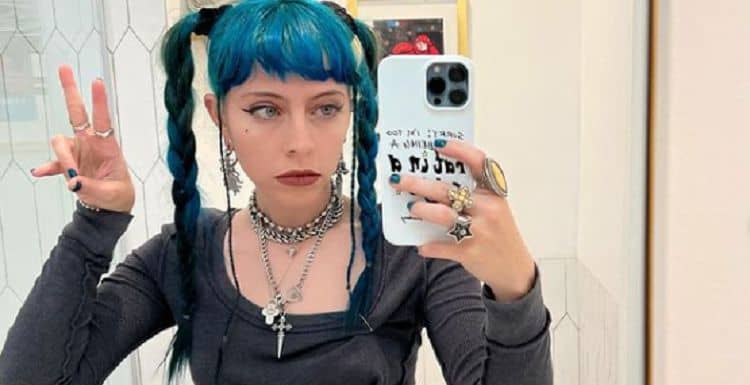 When people start businesses, one of the goals typically involves making as much money as possible. However, Madeline Pendleton isn't your typical business owner. While she obviously wants her business to thrive financially, she isn't interested in lining her own pockets while watching her employees struggle to get by on small wages. In 2021, Madeline started getting lots of attention on social media after making a TikTok videos explaining how all of the employees at her Los Angeles-based store (including herself) make the same yearly salary. In a country where CEOs are paid more than 250 times what some of their employees make, Madeline's decision to pay everyone a living wage isn't something you see every day. Keep reading to learn 10 things you didn't know about Madeline Pendleton.
1. She Bought Her Employees Cars
People who have been following Madeline on social media are already aware of the fact that she and her employees make the same salary. What they may not know, however, is that she also purchased cars for all of her employees who wanted one. For those who already owned cars, she offered to pay the balance on their loans.
2. She's Always Loved Expressing Herself Through Fashion
Fashion has been an important part of Madeline's life for many years. Even before she decided to open her store, she was still thinking of creative ways to express herself through her clothing. In an interview with Kat Coffe, she said, "I have always been inspired by the subcultures of the past when it comes to my personal style. When I was a kid in the '90s, I used to watch a lot of MTV2 when it first started and they would play, like, indie and rejected not-quite-mainstream bands…I would just watch these music videos and study everyone's style and try to recreate the outfits and looks as best I could."
3. She Enjoys Her Privacy
Madeline probably never thought she would become a public figure, but that's exactly what happened over the last few years. Being in the spotlight has been a wild ride for her, but she hasn't become one of those people who likes to share her every move with the world. Instead, she has chosen to keep a lot of the details about her private life to herself.
4. She Started a YouTube Channel
TikTok is the platform where Madeline has built the biggest following, but it looks like she's also considered getting into YouTube. She started a channel back in 2011, but there is no content on the account at the moment. It's unclear if she has plans to start posting.
5. She Has Almost 90 Million Likes on TikTok
Having a large social media following is one thing, but having a large following full of people who are actually engaged is another. Madeline has been able to build both. In addition to having more than 1 million followers on TikTok, her videos have also gotten more than 87 million likes.
6. She Doesn't Believe in Idolizing People
People idolizing other people isn't anything new, but social media has certainly given people more options. This, however, isn't something that Madeline supports. She told Kat Coffe, "I don't think it's healthy or good to idolize anyone (no gods no masters, you know what I mean?), and the internet has given us more public figures to idolize."
7. She's A Dog Person
For anyone who was wondering, Madeline is definitely a dog person. While she doesn't technically have any children, she is a very proud pet parent and she loves spending time with her fur babies whenever she gets the chance. Unfortunately, her pups don't have their own social media accounts and they don't make frequent appearances on hers.
8. She Likes Spending Time Outdoors
Madeline really loves her job, but that doesn't mean that she wants to spend all of her time inside of her store. When the weather is nice, you can often find Madeline outside enjoying it. Even if that just means going for a quick walk, she likes to take in all of the beauty that nature has to offer.
9. She Loves Long Car Rides
Everyone has that one thing they like to do to feel calm and at peace. For Madeline, that thing is riding in cars. When asked about something that can always put a smile on her face, Madeline told Kat Coffe, "Long car rides to nowhere. Something about being in a car feels so safe to me — which is weird because I'm pretty sure more people have died in car accidents than in every recorded war in history combined or something out of control like that."
10. She Loves Music
Madeline's love for fashion is one of the things she is best known for, but that isn't the only creative thing that she enjoys. She is also a big music fan. In fact, her store, Tunnel Vision, even has a page on Spotify that hosts several playlists that include a variety of music.
Tell us what's wrong with this post? How could we improve it? :)
Let us improve this post!