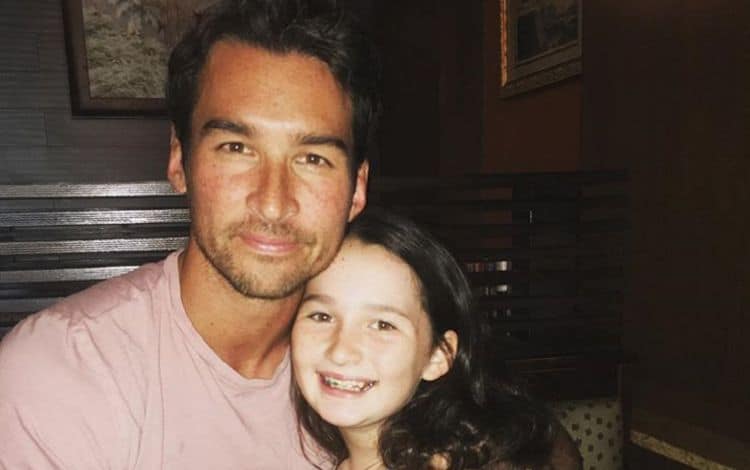 Jay Hayden would not be an actor had he listened to his guidance counselors. He went to college on a football scholarship but decided he wanted to be an actor. Therefore after graduating, Jay went to Los Angeles to try and fulfil his career goal. It was not a smooth road, and after four years, he still was nowhere near becoming an actor. However, things have changed, and today Jay has several credits to his name. Get to learn about how he became an actor as well as a few more facts.
1. His father was not comfortable with him playing a gay character
Jay admits that he is a versatile actor who loves the challenge of taking on a role that is quite different from his real self. However, his father had a different opinion about what his son should be playing because when Jay informed him that he would act gay on "Station 19" all his father said was "Oh! Congratulations." With time, Jay's father got to see what great an actor Jay is, and he at one time called to say how proud he was of him.
2. His most memorable reactions from fans
The actor confessed that his gay character would change the world one kiss at a time, but there is more to the show that the firefighters portray than just the romance. One of the best moments he remembers is when he was at Disney World with his family, and real firefighters approached them. They told him how appreciative they are of the raw emotions the cast of the show present. The real firefighters said that although they deal with death every day, it does not get any easier and "Station 19" helped capture that reality.
3. He knew he liked acting in high school
Jay grew up in Vermont in a small town where there were no drama classes available. Consequently, he was not exposed to the acting world until when he went to high school and performed "The Wizard of Oz" in his sophomore year. However, not everyone understood why he would be interested in acting yet he was good at sports. Therefore his coaches, parents and counselors told him to play soccer in college, and he listened to them.
4. He never told anyone he was doing theater in college
Having been convinced that sports was the only thing he could excel at, Jay went to the University of Vermont and did as his parents wanted. However, what is meant to be will eventually be. Therefore as he walked past the theater and saw people audition for a play, he thought it could not hurt to try; after all, no one would ever know. Jay auditioned and booked the part. Since it was a one-act play, he rehearsed alone, and not even his friends knew that he was involved in a play.
5. He likes proving his naysayers wrong
They say it is incredible what you can accomplish when you put your mind to something, regardless of all the challenges you meet along the way. Jay's decision to pursue acting was met with a lot of negativity, and he felt all alone without a support system. Even the professor from whom he went to seek advice told him he would not make in Los Angeles. However, that negativity is what pushed Jay to prove to them that he could manage on his own; hence he moved to Los Angeles without any idea of how to become a professional actor.
6. It took him a while to get in the right classes
Some people will take advantage of your lack of knowledge and milk you dry as Jay learned, trying to find his way onto the acting career path. After moving to Los Angeles, he made a living being a doorman for a college. The money helped him to also pay for acting classes, but he recalls they were not worth the money at all. Moreover, as he went to audition in USC and UCLA, Jay was ripped off on headshots as he told TellTale TV. Eventually, he found trustworthy people who guided him to find the right acting classes.
7. He thought Linda Lowy hated him
Jay, for a long time, believed that Linda, whom he describes as being in the upper echelon of casting directors, hated him. He had been to so many auditions, yet Linda did not find him a worthy candidate for any character. Jay auditioned for "How to Get Away with Murder," "Scandal" and" Grey's Anatomy" and all he got were adjustments then they would not call him back. However, he was surprised that Linda wanted him to be on "The Catch" because according to her, he always got the parts right. It is then that he realized that she did not hate him, but was studying him.
8. Why he loves playing Travis on "Station 19."
Jay sees a lot of him in Travis, and that is what excites him to be the character. Travis is overprotective, and as a father, Jay understands what it feels like to always want to know that his children are safe. He, however, thinks that he does not get to fully enjoy the little moments he has with his children because he keeps worrying about their safety.
9. His character in "The Catch" was rewritten to capture his sarcastic side
When Jay auditioned for Danny Yoon, the script was already written. Therefore, he had to fit in whoever the character was. However, the showrunner realized he needed to blend the characters with the real people playing them, so he took them out to lunch to get a feel of each actor's personality. Jay happens to be sarcastic, and therefore his character was written to capture his humorous side. Therefore like he told Emmy's, once you watch Danny you will get to know Jay.
10. His first professional job
Jay was a camera operator, but after four years, it seemed like his dream of being on television would never come true. However, the casting director for a commercial told him to audition for it, but Jay was hesitant at first. The director encouraged Jay that since he came out to Los Angeles to be an actor, he should as well audition. Jay auditioned and did the commercial for Comcast although it did not run.