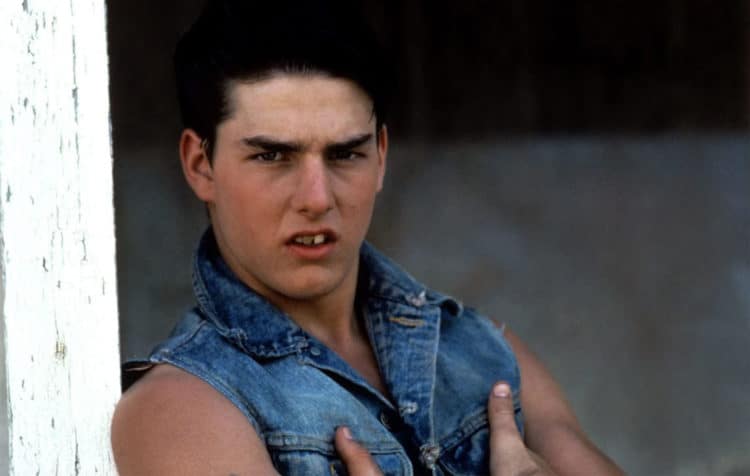 How well do you know your idol in the cinema or film industry? If your heart does some magic and your mind plays a trick on you whenever your best actor's name is mentioned, there's excellent news for you. You can't get enough of Robin Williams, Brad Pitt, and Tom Cruise as cast in your favorite movies. But their past story is and should be a lesson to you. Most of the iconic giants in the film industry had a share of their downs. They never allowed what their high schoolmates and peers said about them. Instead, they have soared like eagles to show you that you can be anything you want with determination. According to their classmates, let's dive in and get to know who among your five best actors was least likely to succeed.
Tom Cruise
For over twelve years, Tom attended fifteen different schools since his father used to change his job. His classmates no longer understood who he was. And they voted him among the least to succeed. He had a desire to succeed and overcome what people said about him. Twenty-five years down the line, he is a bankable actor. When you see a Tom Cruise movie, you forget he once went through moving trauma as he hangs on Burj Khalifa. He's not just an ordinary movie star. Tom's willingness to venture into an uncertain world and his talent and ambition make him one of the greatest living movie stars. Maybe his classmate had a vision of his Mission Impossible movie. Tom Cruise decided to create himself a brand, ignoring what other people tell him he should become. And he has lived his reality.
Kim Kardashian
The Kardashian's have taken over the internet with their duped American television show Keeping up with the Kardashians. It's a show that digs deeper into their personal lives, unveiling various secrets about their family and relationships. Despite the family dramas, the show gets better each day. But things were not all rosy for the young Kim. When she was in high school, she was voted most likely to lie about her ethnicity. Most of her classmates thought she'd tell lies to get out of a terrible situation or about her heritage. She was also voted as likely to get his man in the Million Men March. Undoubtedly, Kim is of American descent and is super proud of it unless anything disputes the same.
Sylvester Stallone
Sylvester Stallone is a writer/actor/director and holds an Academy Award-winning film Rocky (1976). He suffered childhood trauma as his parents were hostile and ended up in divorce. That saw him being raised in foster care. He was expelled from several schools as his emotional and academic performance got worse. Your star Stallone ended up in a particular high school for troubled children. Failure is a teacher, and he knows better today. When he was in junior high school, the teachers voted him the student most likely to end up in the electric chair. Teacher's word goes a long way into students' mentality, and Stallone didn't believe those words. After his graduation, he was hired to clean lions' cages at the Central Park Zoo. Despite that, Stallone is the first person to receive the Golden Icon Award at the Zurich Film Festival. And his lifetime achievement honors at the 2012 Hollywood Film Awards prove that destiny is in your hands.
Robin Williams
Robin McLaurin Williams was an actor who thrived well in both drama and comedies. He began his career at a tender age while still at school in comedy clubs. Later, his Mork and Mindy show became a success that gave him a stepping stone into the film industry. While in high school, he was voted the least likely to succeed. But as he would show the world, his determination and yearning to become a great actor came to be fulfilled. In Good Morning Vietnam (1987), he was portrayed as the irreverent military disc jockey (Adrian Cronauer). His first role saw him bag an academy award, and those high school votes did not stop him from being a celebrated actor.
Gene Hackman
Throughout his career, Hackman has proved to be one of the great actors. No single role under his name ends without leaving a 'that's Hackman' feeling. His career growth was not an easy journey. And he has retired an accomplished man-a man who has left a legacy and lived his purpose. While in school, he was not considered one of the promising children. No wonder his classmates at the Pasadena Playhouse voted him less likely to succeed. It's like their consideration sired a fantasy for success to this movie idol. As he progressed in his career, he would disprove the prediction after starring in more than eighty films. Think of his role as Popeye Doyle in "The French Connection" that made him win stardom and an Oscar as best actor. It's like his classmates ignited a fire that he decided to burn their votes back in school by being the best actor they ever saw. Hackman is a true definition of impressive work. He has won two Academy Awards for 1971's "The French Connection" and 1992's "Unforgiven" from five nominations. Hackman received the Cecil B. DeMille trophy at the Golden Globes. Hackman went ahead to win three Globes out of eight nominations. He is a Screen Actors Guild Award winner from his two nominations.
Conclusion
Living your dream will help you believe in achieving what nobody else sees as possible. Acting is a career that has produced great men and women. Some have had it rough, while others have witnessed so many challenges to be known. As you enjoy watching your favorite character, actor or movie, learn their story. If some of the actors believed what people thought about them, they couldn't be where they are today, and no actor to entertain you. Emulate your iconic actor and become the best version of yourself.Rocky