Vanderpump Rules couple Brittany and Jax insist life has been good since they left the Bravo reality series after Season 8. The former Hooters server and former SUR bartender have been together since 2015. They were one of the most renowned couples of the series—thanks to Jax Taylor's status as one of the most polarizing stars of the show. While Taylor was a part of the show when it premiered in March 2013, Brittany Cartwright joined in Season 4 as a guest in 2015. She became a recurring cast member the following season and then a regular cast until their exit in December 2020.
Their relationship inspired the second Vanderpump Rules spin-off series, Vanderpump Rules: Jax & Brittany Take Kentucky. The show premiered in August 2017 and aired for a season with six episodes that followed the couple's vacation to Brittany's home in Kentucky. Leaving the original show revolving around Lisa Vanderpump and the staff at her restaurants and bars, Brittany and Jax have remained in the limelight, exploring various career opportunities while building a life together as a couple.
Brittany and Jax Have Marked Four Years In Marriage
Jax Taylor's scenes, when Vanderpump Rules debuted in 2013, captured his relationship with Stassi Schroeder. He cheated on Schroeder at least twice, including with Kristen Doute, a costar on the show. This ultimately led to their separation, paving the way for his romance with Brittany Cartwright. Brittany and Jax met sometime in 2015 and began dating shortly after. Recalling how they met, the former Hooters server told Bravo in 2017 that Jax fell in love with her at first sight when they met in Vegas. "He was with another girl, I stole him away, and we've been together ever since," she said.
Their relationship survived a cheating scandal involving Jax Taylor and Faith Stowers. Stowers was part of the reality series' fourth season. When the show returned for Season 5 in November 2016, it was revealed that Jax cheated on Brittany with Stowers. Moving past Jax's infidelity, the couple got engaged in June 2018. They announced their engagement on Instagram, with Brittany declaring herself "the happiest girl ever." Roughly a year later, Brittany and Jax wedded at a castle in Kentucky. Bravo covered their wedding, and they remained cast members of Vanderpump Rules until December 2020.
Nearly two years into their marriage, Brittany and Jax welcomed their first child, a son named Cruz Michael Cauchi. He was born in Los Angeles, California, on the 12th of April 2021, a few months after his parents' exit from Vanderpump Rules. As the couple approaches half a decade in marriage, they are optimistic about the future. Marking their fourth wedding anniversary, Brittany shared their wedding pictures with a caption that reads: "I'm glad we didn't listen; look at what we would be missing. Happy… anniversary my love!" Jax also celebrated their anniversary on Instagram, asserting that nothing beats being a loving, devoted husband and father.
"I've been blessed with such an amazing wife and son, and I often think to myself, what in gods name have I done to deserve the life I have? I've made many mistakes in life thus far… I've learned from every experience, and I think it's put me on track to be the best man I can be for myself and my family. I've hit the absolute jackpot with my family," said the Vanderpump Rules alumnus.
Exit From From Vanderpump Rules And What They Have Been Up To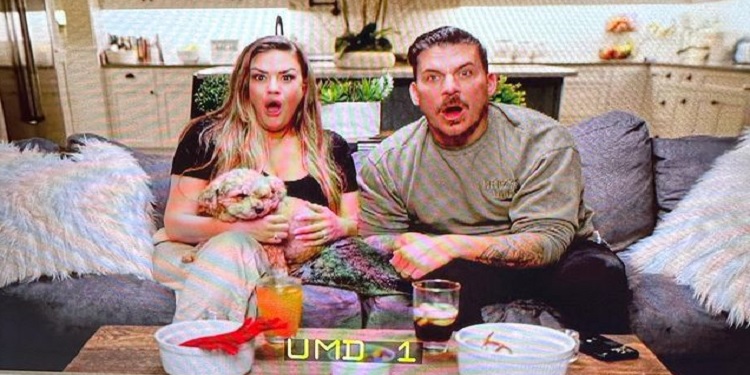 Announcing their departure from the Bravo series, Brittany and Jax stated they "are excited to take this time to focus on our growing family." While that suggests they decided to exit the show, sources claim they were fired. Their exit came months after Stassi Schroeder and Kristen Doute were axed for wrongfully calling the police on their former costar Faith Stowers in 2018. Schroeder and Doute's dismissal triggered calls for Jax Taylor's departure from the Vanderpump Rules fandom. He also wrongfully accused Stowers of committing crimes in a December 2017 tweet.
Brittany and Jax may not have left the show on their terms, but they've remained relevant in the industry. Although leaving Vanderpump Rules seemed like the end of the road for the couple, they rejuvenated their careers, focusing on their shared life as a married couple. They launched a podcast titled When Reality Hits with Jax and Brittany, through which they reconnected with their Bravo fans. The podcast explores their life after exiting the reality series, covering everything from their marriage to parenthood and whatnot.
Reason Behind The Couple's Fallout With Tom Sandoval In June 2023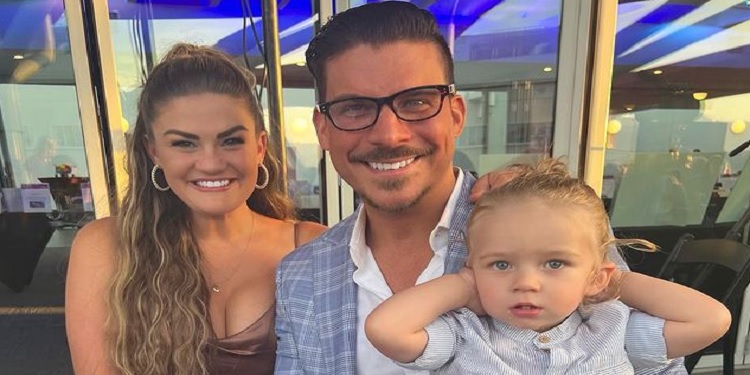 Amid rumors of Brittany Cartwright and Jax Taylor's return to Vanderpump Rules, Peacock hired the couple to star in its Watch with the Cast special. This was after they weighed in on Tom Sandoval's cheating scandal on Watch What Happens Live with Andy Cohen. Among other experts Peacock brought in to share their opinion on the scandal, Brittany and Jax reacted to episodes of Vanderpupm Rules' dramatic season 10. The couple, especially Jax, has publicly condemned Sandoval several times for cheating on his partner of nine years, Ariana Madix, with Raquel Leviss.
While Jax Taylor and Tom Sandoval have always had a rocky relationship, the cheating scandal had the former lashing out at the latter. This culminated in June 2023 when Sandoval invited Taylor's wife, Brittany Cartwright, to his band's show in Louisville. Jax expressed that the invitation was insensitive on The Toast podcast. "I went on my phone, and I go, 'Don't you ever f**king text my wife again. How dare you. How selfish and tone-deaf are you? You do realize Brittany is friends with all these girls? What do you think she's going to do?'"
Brittany and Jax are at loggerheads with other cast members of Vanderpump Rules, including Stassi Schroeder and Beau Clark. Schroeder and Clark first exchanged vows in September 2020 and then had a second wedding in Rome in May 2022. The couple isn't happy with how Brittany Cartwright and Jax Taylor skipped their second wedding. Co-hosting The Toast podcast in June 2023, Schroeder reiterated that she was hurt by Jax and Brittany's comments about missing her wedding. "I think what hurts the most is how Jax says: 'We already went to their first wedding,'" stated Schroeder, who was once Jax Taylor's girlfriend.