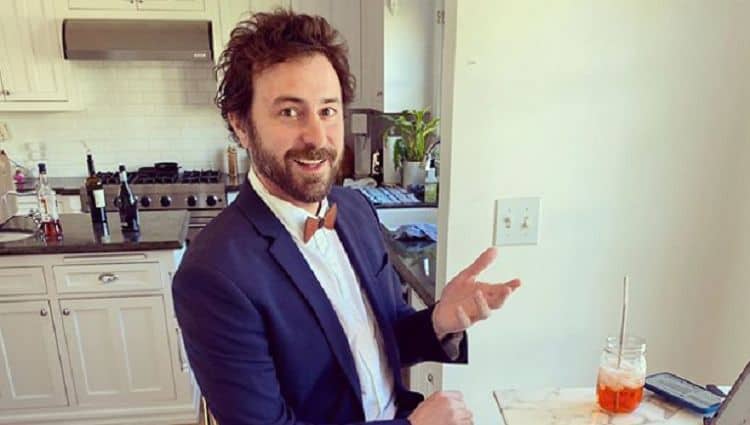 Beau Clark may not be an official cast member on Vanderpump Rules, but at this point, many fans have welcomed him as part of the family. Despite being a casting agent, most people are more familiar with clark through his relationship with Vanderpump Rules star, Stassi Schroeder. The couple announced their engagement in 2019. Stassi's massive ring quickly made the couple the talk of all the blogs. Since then, lots of people were interested in learning more about Beau. Continue reading for 10 things you didn't know about Beau Clark.
1. He Was Born In Florida
Although lots of outlets have reported that Beau was born in Italy, he has actually said that he was born in Fort Lauderdale, Florida. He moved to Italy and lived there until he was about four then and then eventually moved to Nashville.
2. He Proposed To Stassi With A Family Heirloom
People were shocked when they saw the size of Stassi's massive 3.5 karat engagement ring. Of course, everyone wanted to know how much he must've spent on a rock like that. But the truth is that he didn't spend anything. The ring has been in Beau's family since the 1900s and was purchased from the infamous Tiffany & Co.
3. He's Been In Short Films
Beau currently works in casting for commercials, but when he first moved to Los Angeles he got an opportunity to do some acting work. In an interview with Bravo, he described the experience: " "I did a short film, and it was probably 10, 11 years ago and I never saw it for some reason. I randomly bumped into the director again, and long story short, he sent me the link for the short and I was watching it – this was probably two years ago – and it opens up with me making out with some chick. I'm like, 'That mouth looks really familiar.' And then I fast-forwarded it to the end, and I go to the credits and it says, 'Kristen Doute.'" For those who aren't big Vanderpump Rules fans, Kristen Doute is a cast member who has been on the show since season one.
4. He's Won Photography Awards
Beau was really into photography when he was in high school. He even won some local awards for his work. It was actually his love for photography that began to inspire him to get into the entertainment industry. He eventually enrolled in a summer acting program in New York City and he hopes to get into directing some day.
5. He'd Never Seen Vanderpump Rules Before Meeting Stassi
Although Vanderpump Rules has been on TV since 2013, Beau had never seen an episode of the show until he started dating Stassi. To this day, he hasn't watched many of episodes that were filmed before he and Stassi got together.
6. He Was Hesitant About Being On The Show At First
Being featured on reality TV wasn't something Beau was interested in at first. However, once he and Stassi got serious he decided that if it was important to her, he would be willing to be on camera. Since then, Beau has become a fan favorite. Viewers are happy that Stassi has found a good guy to settle down with.
7. He Was In A Music Video For A Lifehouse Song
If you were a teen or pre-teen in the mid 2000s, you probably remember the Lifehouse song "You and Me" very well. You may have even tried your best to slow dance to it at a school dance. What you probably don't remember, however, is seeing Beau Clark in the video. Not only was Beau in the video, he was the guy running around the train station trying to stop his girlfriend from leaving.
8. There Are Three Things He Can't Travel Without
Everybody has a few essential items that they just can't travel without. Beau's travel essentials are pretty simple: deodorant, liquid I.V., and Poo-Pourri. Beau and Stassi joke that traveling with Poo-Pourri is what has held their relationship together.
9. He Likes To Cook
Beau has an entire Instagram account dedicated to his adventures in the kitchen. He isn't a professional chef, but he still enjoys whipping up delicious meals. Even though the Instagram account is meant to put a funny spin on cooking, some of the food he makes actually looks pretty good.
10. He Loves Fans
Deciding which shoes to travel with is never an easy decision for Beau. He has a massive shoe collection that consists of of mostly Vans. He literally might have a pair to match every outfit and every casual occasion.
Tell us what's wrong with this post? How could we improve it? :)
Let us improve this post!