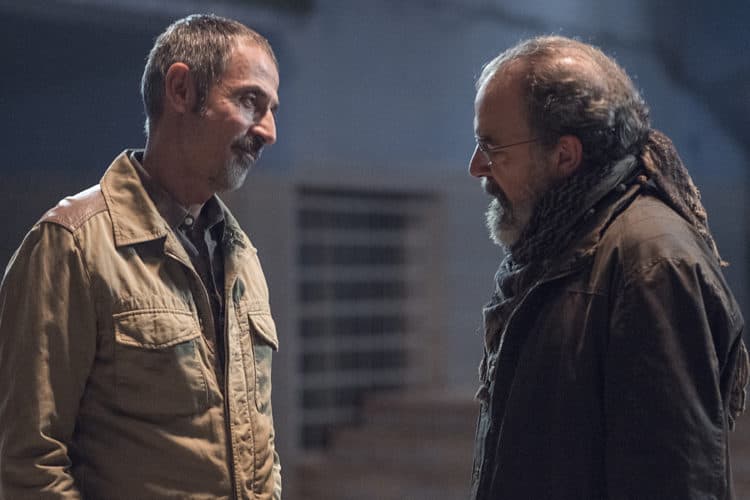 Unlike many other career paths, acting isn't a field where longevity is easy to achieve. Actors have to be at the top of their game for every performance or it could be their last. But even in an industry where many people don't last, Shaun Toub has managed to have a career that has lasted for more than 30 years, and he still has a lot to offer the world. Over the years, Shaun has earned more than 100 acting credits and he has appeared in popular TV shows such as Lois & Clark: The New Adventures of Superman as well as popular movies like The Kite Runner. No matter what role he's playing, Shaun brings a certain sense of magic to the screen that is impossible to ignore. Continue reading for 10 things you didn't know about Shaun Toub.
1. He's Wanted To Act Since He Was A Kid
When most kids think about their dream job, they tend to gravitate towards things like being a firefighter of a doctor. However, when Shaun Toub was just 5-years-old, he knew that he wanted to become an actor. From an early age Toub started to get involved in local acting opportunities.
2. He Was Born In Tehran
Shaun was born in Tehran and also has a main role in the series of the same name. However, Shaun has lived in several different places throughout his life. When he was 2-years-old, he and his family relocated to England. He also lived in Switzerland before moving to New Hampshire when he was in high school. He currently lives in the Los Angeles area.
3. He's A USC Alum
Shaun began his college career in Massachusetts, but eventually transferred to the University of Southern California where he ended up earning his degree, however, it's unclear exactly what he majored in. Not only was the move to USC good for Shaun academically, but it also brought him to one of the best cities to start an acting career.
4. He Loves To Stay Active
Shaun isn't the type of person who likes to sit still for too long. Even though he is now in his late 50s, Shaun enjoys staying active and has found several ways to do just that. Not only does Shaun love his regular gym workout routine, but he also likes to do things like play sports, go hiking, and ride his bike.
5. He's Worked With Several Charities
Giving back to the community is something that has always been at the center of everything Shaun does. He is especially passionate about the Persian community. Throughout his career he has worked with several charitable organizations including the Lili Claire Foundation.
6. He Enjoys Traveling
In addition to staying physically active, Shaun loves to get out and see the world. As someone who has lived in several different countries, he loves the feeling of visiting new places and has done lots of traveling. Some of the places Shaun has visited include Greece and Bulgaria.
7. He's Going Through A Divorce
Everybody wants their relationship to have a fairytale ending, but of course things don't always work out that way. After being married to his wife, Lorena, for more than a decade, recent reports have said that Shaun filed for divorce in the spring of 2019. The couple did not have any children together.
8. He's Been In A Video Game
Shaun has gotten the chance to have lots of cool experiences over the course of his career, one of which was the chance to be in a video game. He was in the 2008 video game Iron Man where he reprised the role of Yinsen, the character he plays in the Iron Man films.
9. He Has Theater Experience
Being in movies and TV shows is definitely the path to mainstream success, but those aren't the only places where Shaun has shown off his acting skills. He also has some theater experience and has appeared in two stage productions: Fanon's People and Detective Story. He played a lead role in both plays, however, on screen roles have definitely been his primary focus.
10. He Loves Music
Shaun may not be a musician himself, but he has lots of respect and appreciation for the art of music. He is a big music fan and loves listening to a wide variety of artists. The legendary rockstar, Sting, appears to be one of his favorite artists. Like most music fans, Shaun is probably missing the excitement of going to live shows as many events continue to be canceled due to the COVID-19 pandemic.